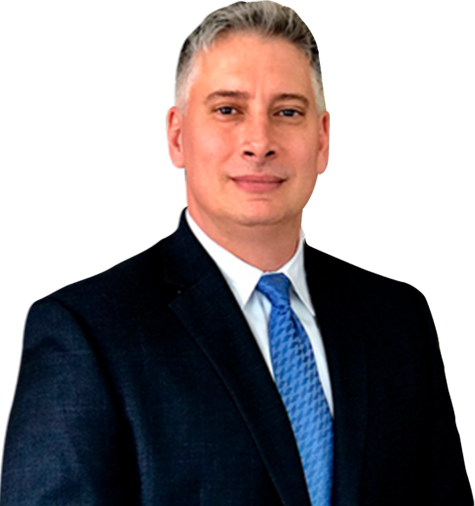 Attorney
Joseph A. Lombardo
If you are facing DWI charges in New Jersey, the best thing you can do to improve your situation is to find someone with experience handling problems like yours. A defense lawyer can negotiate plea bargains for you, craft a defense for you, challenge any evidence brought by the prosecution, ensure that your rights are protected, and make sure that you understand the legal process that you must go through as you face these charges. Atlantic City DWI defense lawyer Joseph Lombardo is prepared to represent clients as they face DWI charges in New Jersey; if you or someone you know is facing charges for a DWI in the Garden State, keep reading to learn more.
When Is a DWI Charged in New Jersey?
Drivers in New Jersey are charged with DWIs if an officer proves that they were driving with a blood alcohol concentration (BAC) above a certain level. Note that in the State of New Jersey, DWI (driving while intoxicated) and DUI (driving under the influence) charges are sometimes used interchangeably, though NJ law sticks to the term DWI.
New Jersey drivers who are above the age of 21 can expect to face DWI charges if they drive with a blood alcohol concentration that is above 0.08%. Drivers that are younger than age 21 can expect to face DWI charges if they drive with a BAC that is greater than 0.01%. Commercial drivers who operate their vehicles while they have a BAC of at least 0.04% can expect to face DWI charges as well.
The penalties that are issued for a DWI depend on the BAC of the driver at the time of arrest, as well as their number of prior charges for DWI. First offenses are divided into three tiers, depending on the BAC of the offender: Tier I (BAC between 0.08% and 0.09%), Tier II (BAC between 0.10% and 0.14%), and Tier III (BAC of 0.15% or greater).
The penalties that come with a first DWI offense include license suspension, participation in a program through the Intoxicated Driver Resource Center (IDRC), the installation of an ignition interlock device, jail time, and fines and fees. Penalties for second, third, and subsequent offenses are similar, though more severe, including longer jail sentences, longer periods of license suspension, and more fines and fees.
It's important for drivers in New Jersey to note a DWI will never leave your driving record; expungement is not possible. However, if a driver goes ten years without a second offense after their first one, any DWI charges they face after that decade of sober driving will be treated as a first offense, not a second offense.
The Legal Process for an NJ DWI
When a driver in New Jersey has a BAC that is above the legal limit, they may be arrested by a police officer. After that, they will be required to attend an arraignment hearing, during which the court will read their charges to them and they will plead either guilty or not guilty. If they plead guilty, they will face the consequences that correspond with their offense. However, if they plead not guilty, they will attend a preliminary hearing for their case.
When an alleged offender attends their preliminary hearing, they (along with their lawyer) will make an argument for why they are not guilty while the prosecution will present an argument for why they are guilty. The judge will use the information presented by both sides to determine whether they should pursue a conviction; if they decide in favor of the prosecution, the case will go to trial. During the trial, both the offender and their representation will present an argument for their innocence.
How a Lawyer Can Help with Your DWI Case
A lawyer is vital to your ability to either have your DWI dropped or reduce the penalties you will face if you are found guilty of having driven while under the influence of alcohol. One of the main things that a lawyer can do as you face a DWI charge is to craft a defense on your behalf.
Lawyers understand how breathalyzers work and what the procedure for administering a breathalyzer test should be. If police improperly administered a breathalyzer test and used its reading to charge you with a DWI, it's likely that your charge will be dropped. An experienced DUI lawyer can also determine whether your rights were observed during your arrest, that police had probable cause to pull you over in the first place, and that police followed protocol when searching and seizing items from your car.
If you are found guilty of driving while intoxicated, your lawyer can work to mitigate the severity of the penalties that you will face. (Points are not added to drivers' licenses following a DWI charge in New Jersey, so there is no need to use a lawyer to get points off of your license.)
Contact an Experienced New Jersey DWI Lawyer Right Away
It's advised that you seek legal help immediately if you are facing DWI charges in New Jersey. New Jersey traffic crimes lawyer Joseph Lombardo is prepared to fight for you and your case. Contact the Lombardo Law Group, LLC, as soon as possible to schedule a free and private consultation and discuss any questions you may have about your case. Call (609) 318-6196 today.
Practice Areas
Case Results
The Personal Injury Trial attorneys of Lombardo Law Group, LLC have recovered 10s of Millions for accident victims over their careers
Client Testimonials

"Joe is a top-notch attorney who zealously represents his clients with intelligence, compassion and integrity. A great resource and team player, I wholeheartedly recommend Joe Lombardo." – Joseph U.