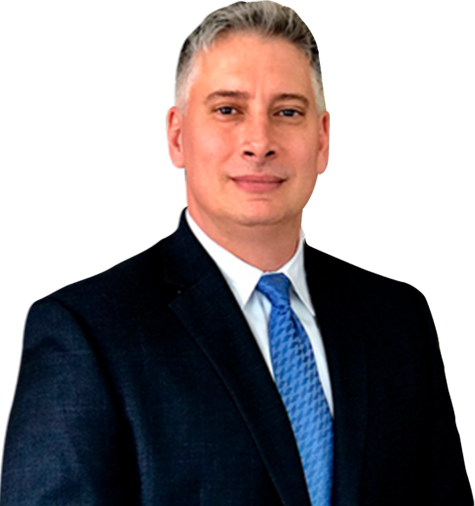 Attorney
Joseph A. Lombardo
Why do people keep crashing into the Somerville 7-Eleven?
It's the equivalent of a bird smacking into a reflective windowpane repeatedly. For the sixth time, according to NJ.com, someone has literally driven their vehicle through the front door of the 7-Eleven on Mercer Street in the South Jersey town. No, there isn't a drive thru. No, this wasn't a poorly planned robbery gone obviously wrong. Owners have reportedly paid thousands of dollars to fix the damage incurred from five previous run-ins with motor vehicles, and not it appears they'll be shelling out yet again.
According to published reports, the driver involved in the Thursday morning crash meant to slow down, but hit the accelerator instead. The damage wasn't as bad as the January accident involving the convenience store where a motorist continued all the way inside the location. No one was injured – that time or this most recent incident. Employees noted to NJ.com that they believe a lack of yellow poles separating the parking lot from the storefront may be to blame for the repeated collisions.
I think there's another issue at play here – driver's taking their eyes off the road.
Problems Caused by Distracted Driving
Distracted driving is a nationwide problem. More than ever, we receive near constant influxes of advertising and communication in a variety of forms, the most common of which are our cell phones. The National Highway Traffic Safety Administration estimates that texting while driving causes motorists to be 23 times more likely to get into life-threatening accidents as opposed to those focused on the road. In 2011, NHTSA data shows that 3,331 people died in motor vehicle crashes involving distracted drivers – 387,000 sustained injuries.
In June 2011, there were 196 billion text messages sent in the United States. That's a 50 percent increase for the same time from 2009.
Sending a text message takes an average of 4.6 seconds, according to the NHTSA. That's the equivalent of a driver traveling the length of a football field, at highway speed, while wearing a blindfold.
Drivers distracted by handheld devices are four times more likely to get into accidents that can cause serious injury to themselves and others.
Implications in Personal Injury Matters
When a motorist isn't paying attention to what's happening on the road in front of them, they have no time to brake or take additional steps to avoid a collision. The impact can be full force, shattering windshield glass, buckling fiberglass panels, and sending bone shattering shockwaves through the body. It's simply too much force for a human to stand up to without suffering potentially lethal consequences.
We're lucky that so far no one has suffered serious harm due to the continuous crashes involving the Somerville 7-Eleven. Perhaps concrete posts might help to deter drivers from using the lobby area as their parking lot. Moving the eye line away from the cell phone and towards the direction the vehicle is traveling might also work.
If you've suffered injuries due to the careless actions of a distracted driver in New Jersey, you need the services of dedicated accident lawyers to pursue compensation on your behalf. Contact our firm today to receive your free consultation.
Practice Areas
Case Results
The Personal Injury Trial attorneys of Lombardo Law Group, LLC have recovered 10s of Millions for accident victims over their careers
Client Testimonials

"Joe is a top-notch attorney who zealously represents his clients with intelligence, compassion and integrity. A great resource and team player, I wholeheartedly recommend Joe Lombardo." – Joseph U.