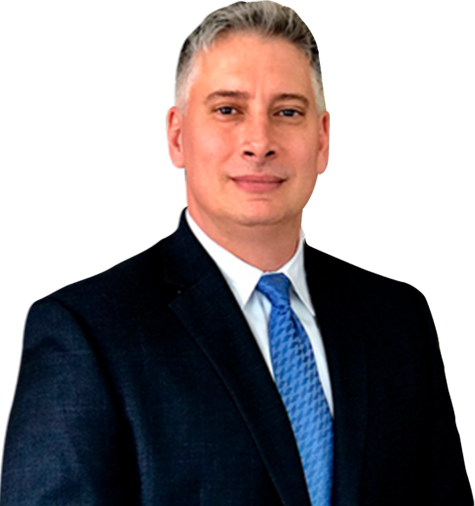 Attorney
Joseph A. Lombardo
Rebuilding your life after going through the justice system can be a daunting task. As of 2012, the number of Americans with blemishes on their records was a whopping 100.5 million according to the Bureau of Justice Statistics. As anyone with a criminal record will tell you, mistakes made in the past can result in discrimination in the present. However, it may be possible to seal your record with an expungement.
Crimes That Are Ineligible for Expungement
Even a misdemeanor record can get in the way of valuable opportunities. Where serious crimes are concerned, it can be even more difficult to find a place in society again.
In the state of New Jersey, crimes are sorted into two major categories: disorderly persons offenses and indictable crimes, terms that are used as close synonyms for the misdemeanor/felony system used by many states.
With regard to indictable crimes, or felonies, the state law is clear: there are many convictions that are not eligible for expungement in New Jersey. Most of these offenses are violent in nature, and include the following crimes:
Murder
Manslaughter
Kidnapping
Rape
Arson
Terrorism
Aiding, assisting, or concealing people involved in these types of crimes
Even though the above crimes are clearly excluded from the possibility of an expungement in accordance with New Jersey's expungement statute (N.J.S.A. § 2c:52-2), other felonies or indictable crimes can be sealed from someone's record — provided that a number of conditions are met, and the proper procedure is followed.
Some of these offenses include, but are not limited to, the following:
Stalking
Forgery
Disorderly conduct
Petty theft
Fraud
Some traffic violations
For these types of violations, there is a 10-year moratorium on the possibility of expungement, following the individual's conviction, payment of fines and restitution, or completion of parole or release from incarceration — whichever comes latest. In order to be considered, the person seeking the expungement also must not have been convicted of a prior or subsequent felony, or convicted of three or more disorderly persons offenses.
In certain cases, the offender may apply to expunge an indictable crime after just five years. However, in order to be successful, the applicant must prove to the court that the expungement is in the public interest, and that the individual's character and conduct following the conviction is appropriate for an earlier sealing of the records.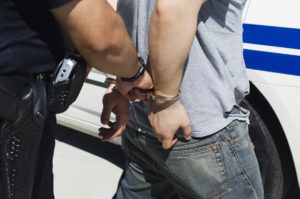 Sealing Your Record of Drug Crimes
When it comes to expungement, drug offenses are subject to special rules in New Jersey. In the particular case of sale, distribution, or possession with intent to sell of controlled substances, the right to expungement is to be denied, with three very specific exceptions:
In the case of marijuana convictions, the amount of substance involved in the conviction must have weighed 25 grams or less.
For hashish convictions, the total weight of the substance found on the person (or meant to be distributed) must have been 5 grams or less.
In convictions pertaining to any substance, provided the conviction was of third or fourth degree, and where the court finds the matter to be of public interest, considering (1) the nature of the offense and (2) the petitioner's conduct after conviction.
The law also states that in the case where a petitioner is a state-licensed physician convicted of an offense involving drugs and/or alcohol, the court is obligated to notify the State Board of Medical Examiners once the petition is received.
Once the applicable legal texts are sorted through, the bottom line is that many indictable crimes in the State of New Jersey are eligible for expungement, granting numerous citizens an opportunity to put past errors in judgment behind them.
Although the State of New Jersey allows petitioners to carry out the necessary legal procedures pro se (without legal representation), the severity of indictable crimes makes matters highly complicated. When access to your criminal record is riding on the line, using legal representation is the safest choice.
In order to properly address the issues surrounding a particular case of expungement, a professional evaluation is the best option to maximize someone's opportunity to get a second chance in life. Equipped with more than 20 years of experience practicing law, criminal defense lawyer Joseph Lombardo offers free consultations for new clients in strict confidentiality. Reach out to Lombardo Law at (609) 318-6196 and look into your chance of getting a fresh start.
Practice Areas
Case Results
The Personal Injury Trial attorneys of Lombardo Law Group, LLC have recovered 10s of Millions for accident victims over their careers
Client Testimonials

"Joe is a top-notch attorney who zealously represents his clients with intelligence, compassion and integrity. A great resource and team player, I wholeheartedly recommend Joe Lombardo." – Joseph U.