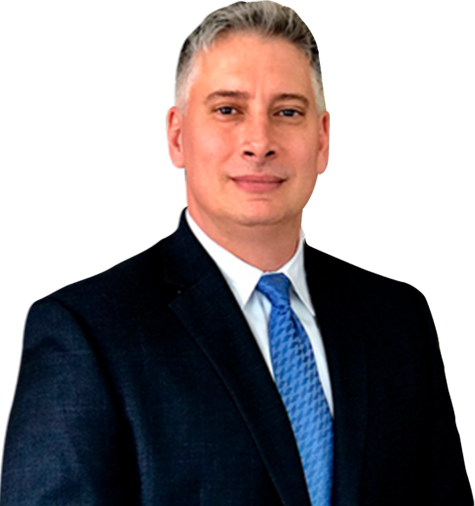 Attorney
Joseph A. Lombardo
Often when we hear stories about police brutality in the news, the stories point to the country's largest and best-known departments: the NYPD, the LAPD, the Chicago PD. But while America's biggest cities tend to be the "stars" of such accounts, allegations of departmental misconduct are not restricted to New York and L.A. In a civil lawsuit filed by plaintiff Matthew Groark, a federal judge is forcing the Atlantic City Police Department to hand over a "representative sampling" of nearly 2,000 Internal Affairs reports citing excessive force by police officers collected from 2003 to 2011.

Only 0.2% of Excessive Force Complaints Trigger Disciplinary Actions in ACPD
In August of 2010, Matthew Groark was at the Dusk nightclub in Atlantic City when he fell victim to an unprovoked attack by city police officers. Groark alleges Officer Sterling Wheaten and Sgt. Frank Timek repeatedly punched and kneed him, and even threw him down a flight of stairs.
In March of 2013, 23-year-old Tiffany Baez was celebrating her birthday at a club with her friends when a security officer instructed her to leave before pushing and striking her. "I didn't know what was happening. All I know," she remembers, "is there's someone on my back choking me. I feel like I can't breathe the whole time." Baez was later charged with aggravated assault.
In August of 2013, 52-year-old Winston Bailey was waiting to cross the street near the Trump Taj Mahal Casino Resort when an officer, thinking Bailey was a criminal suspect, struck the man "so hard, it felt like I was hit by a freight train." The blow broke several of Bailey's teeth, and he recalls "thinking second-to-second, minute-to-minute, wondering what did I do to deserve this."
Groark, Baez, and Bailey all filed excessive force complaints against the department — but unless Groark's case can shine a light on this long-standing issue, those complaints are extremely unlikely to amount to any apologies, disciplinary actions, compensation, or reforms.
Over the past five years, the ACPD has received a total of 473 excessive force complaints. Among them, only one resulted in a disciplinary action. That's about 0.2%.
At the national level, a 2006 D.O.J. report determined that approximately 8% of all excessive force complaints in the country are sustained. While 8% is a low number to begin with, it's still notably higher than 0.2%. This data implies that the Atlantic City Police Department is lagging far behind the national average when it comes to conducting internal investigations. In the words of one expert for the plaintiffs, Richard Rivera, the situation represents a "catastrophic failure." Rivera adds, "Police officers engaged in misconduct or criminal acts with impunity and little or no oversight of the officers of Internal Affairs."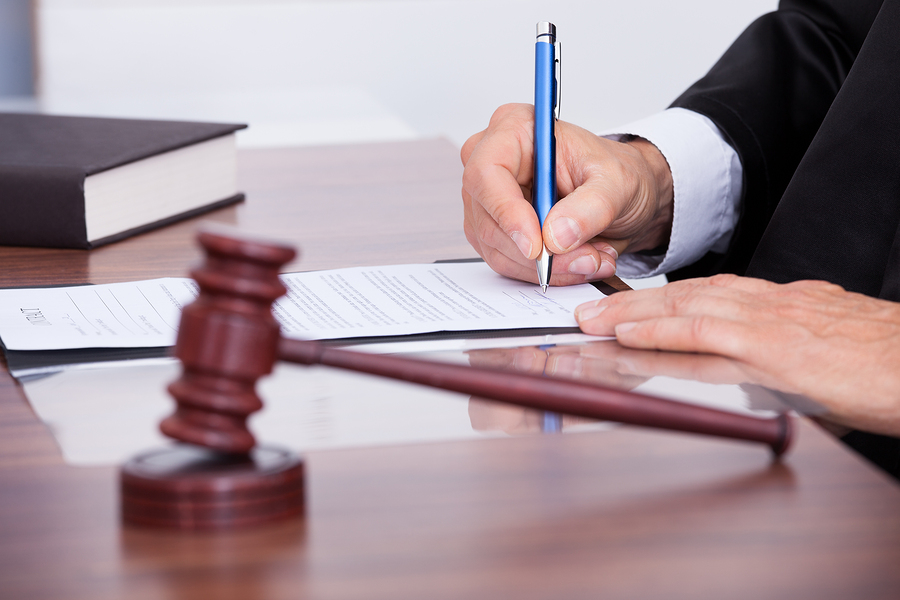 Judge Calls for Sampling of 1,767 Complaints to Be Reviewed
While Groark filed the lawsuit because of his individual experience, his case could go on to have enormous implications for hundreds if not thousands of people, including victims of excessive force and Atlantic City police officers alike. U.S. District Judge Joel Schneider has ruled that the department must turn over a "representative sampling" of the 1,767 complaints received from January 1, 2003 through August 10, 2011. Judge Schneider is calling for both parties to meet "in good faith."
But while this may come as good news for the plaintiffs, the defendants and their supporters are less than pleased with the ruling.
While attorneys for Timek and Wheaten are not making public comments as the case is still ongoing, Patrolmen's Benevolent Association (PBA) Union President Paul Barbere says he has been told that the defense plans to appeal the decision. Barbere says it is "completely absurd and unfair to everyone" to rope in additional claims which are beyond the scope of the incident cited in the actual case. He has also stated, "We support every one of our officers and all of their actions. If any one of our officers is doing something that they shouldn't be doing, obviously we don't want them around."
Judge Schneider, however, defends his decision, writing, "The court is not ruling that in every excessive force case the plaintiff is entitled to discovery of IA [Internal Affairs] files of non-defendant officers… This case warrants [it] because of the nature and seriousness of the claims."
For Judge Schneider, the bottom line is determining whether Atlantic City has been "deliberately indifferent to the violent propensities of its police officers."
In his decision, Schneider also pointed out that he did not intend to set a precedent. However, it may be possible that future judges could point to a similar "nature and [degree of] seriousness" should numerous claims and "catastrophic failures" of neutral investigation arise in different departments.
While this has little factual bearing on the ultimate truth or falsehood of Groark's claims, Wheaten has been the subject of 26 complaints over four years (or about six complaints per year), while Timek has received 52 over 11 years (or about five per year).
PBA President Paul Barbere points out that Wheaten has also received numerous awards for excellent service.
Contact Our New Jersey Criminal Defense Attorneys Today
If you have been charged with a crime in Atlantic City, a criminal defense attorney may be able to help fight your charges and defend your legal rights. To schedule a free and confidential consultation, call the law offices of Joseph Lombardo at (609) 318-6196, or contact us online.
Practice Areas
Case Results
The Personal Injury Trial attorneys of Lombardo Law Group, LLC have recovered 10s of Millions for accident victims over their careers
Client Testimonials

"Joe is a top-notch attorney who zealously represents his clients with intelligence, compassion and integrity. A great resource and team player, I wholeheartedly recommend Joe Lombardo." – Joseph U.