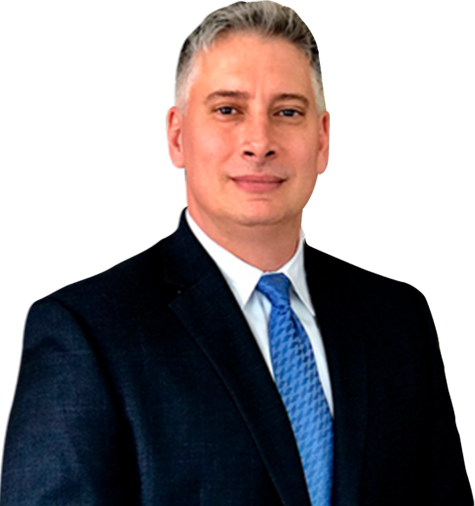 Attorney
Joseph A. Lombardo
Why do I need a criminal attorney?
If you have been charged with a criminal offense you face the possibility of significant penalties. Not only can criminal charges result in large fines but you also face the possibility of prison and other restrictions on your liberty. DUI offenses carry mandatory fines, imprisonment, educational classes and loss of license. Many other criminal offenses carry even more severe penalties and restrictions. For young people charged with crimes, criminal penalties can significantly impact plans for the future. Pleading guilty to the possession of drugs or other controlled substances can make you ineligible for certain types of aid for college in addition to the punishment for the crime.
If you are charged with a crime, The State of New Jersey will prosecute you with an experienced prosecution attorney. You need an experienced criminal attorney to represent you who is familiar with the system and can expertly meet this challenge. Your criminal attorney may be able to find a mistake or other issue that eliminates or reduces the charged crime. Your attorney will ensure that the State meets its burdens at each step of the way. By forcing the state to supply proof for their allegations, your attorney may be able to secure a dismissal or negotiate a better plea bargain
When should I contact a criminal attorney?
If you have been charged with a crime you should contact a criminal attorney now. Delay in contacting a criminal attorney can permanently damage your case and ability to defend yourself. If you have been charged with assault, battery, sex crimes, DUI, theft, kidnapping, forgery, domestic violence crimes, juvenile crimes, fraud, manslaughter, murder, drug possession, drug manufacturing, drug distribution, or any other crime where you face severe penalties including fines or imprisonment you should immediately contact a criminal attorney.
It's your right!
The right to an attorney or other legal counsel is written into the Sixth Amendment of the United States Constitution. The Amendment is part of the Bill of Rights designed to protect you against false charges that could lead to imprisonment. Remember, if you are charged with a crime you face the possibility of loss of liberty, significant monetary penalties, and other restriction and requirements. You will be prosecuted by an expert attorney. If you delay in exercising your right to protect yourself you endanger your freedom and finances.
If you have been arrested in New Jersey
If you have been arrested and charged with a criminal offense, contact Lombardo Law Group, LLC today. Joseph Lombardo previously served as a Municpal Prosecutor and has been putting that experience to use defending clients in South Jersey since 1993. He will challenge the circumstances surrounding your arrest and the charges against you and work to have those charges reduced or dismissed. Contact him today by phone at 1 (609) 318-6196 for a free, initial consultation.
Practice Areas
Case Results
The Personal Injury Trial attorneys of Lombardo Law Group, LLC have recovered 10s of Millions for accident victims over their careers
Client Testimonials

"Joe is a top-notch attorney who zealously represents his clients with intelligence, compassion and integrity. A great resource and team player, I wholeheartedly recommend Joe Lombardo." – Joseph U.