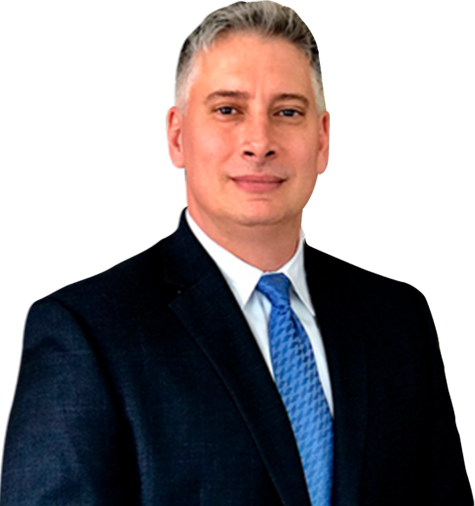 Attorney
Joseph A. Lombardo
Sometimes, it isn't an easy feat determining who's at fault after an accident – it was raining, the impact happened so fast, you could've lost consciousness. Accusations might fly from both sides with conflicting witness statements only adding confusion to the mix. Police are reconstructing the accident scene, but that could take days of painstaking work. How can you know who's at fault for the crash before the professionals do? By keeping these few, simple facts in mind when you're trying to remember exactly what happened in the moments before the steel-grinding collision.
1. Pay Attention to Road Signs
Human error is the leading cause of car and truck accidents around the country, according to the National Highway Traffic Safety Administration (NHTSA). If a driver blows through a traffic sign or signal without coming to a full and complete stop, they're probably at fault for a collision occurring as a result. The stop has to be complete, meaning the wheels are no longer moving for police to consider traffic laws satisfied. If you remember a driver rolling through a stop sign before crashing into the side of your vehicle, the law could be on your side.
2. Watch for Distracted Driving
Texting while driving is still on the rise in New Jersey and other states despite aggressive enforcement of laws to stop the practice, according to the NHTSA. A driver, who's looking down to send a text message, even for just four seconds, can travel the length of a football field at highway speed. When you're watching the road, keep a lookout for motorists with their heads down or eyes darting up to glance at the roadway. These drivers could be texting. If they cause a crash while doing so, they're most likely at fault for damages, including any injuries that occur.
3. Direction of Vehicle Impact
The direction of impact – the point where another vehicle strikes your own – is a crucial element in determining fault for an auto accident. Certain impact points, such as rear end collisions, have no contributory negligence on the part of the driver being hit. That means if you're rear ended while at a complete stop, you're zero percent at fault for the crash. The same could be said of a head-on impact depending on the circumstances discussed in the next tip.
4. Obeying Rules of the Road
A driver who crosses the double yellow line dividing lanes of traffic places everyone on the road at risk. A collision that results from a driver's failure to obey the rules of the road, including maintaining their own lane of travel, failing to yield or use proper signals, could be the fault of the driver who initiates the impact. This driver has the 'first opportunity to prevent' the crash by simply obeying the law. When they choose not to, they pay the price.
5. Collecting Witness Statements
As conflicting as they might be, witness statements can be useful in determining the circumstances leading up to the accident. Multiple perspectives can give a three-dimensional view into the seconds before the crash, including the positioning of cars on the road, and which driver disobeyed traffic signals. Remember to get names, phone numbers and addresses of everyone you talk to after the collision. When you file a personal injury claim, witness statements become compelling evidence in your favor to prove you're not responsible for physical damage you've suffered.
If you've been injured because of another driver's negligence, you deserve compensation for your injuries. Contacting our New Jersey car accident attorneys is the first step to securing the money damages you deserve for the horrible pain and suffering you've endured.
Practice Areas
Case Results
The Personal Injury Trial attorneys of Lombardo Law Group, LLC have recovered 10s of Millions for accident victims over their careers
Client Testimonials

"Joe is a top-notch attorney who zealously represents his clients with intelligence, compassion and integrity. A great resource and team player, I wholeheartedly recommend Joe Lombardo." – Joseph U.