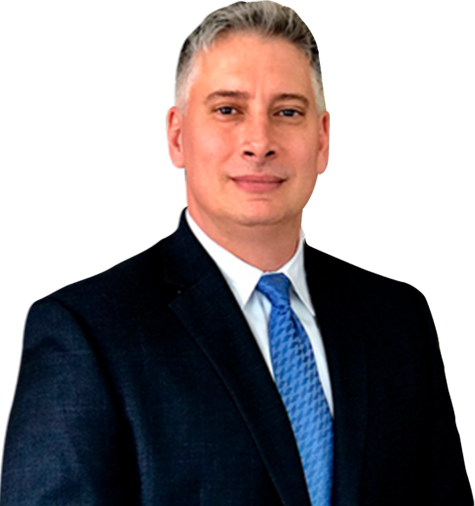 Attorney
Joseph A. Lombardo
At first, receiving a traffic ticket may not seem like a major concern. Many people will unquestioningly pay a ticket without ever disputing or examining the alleged violation underneath. Others simply ignore the ticket, and open themselves to the possibility of increased fines, license suspension, and even an arrest warrant being issued. Traffic violations can mar your driving record, add points to your license, and result in increased insurance expenses, so it is never a good idea to ignore them, or to accept them without careful review.
If you received a ticket for speeding or committing another moving violation on the Atlantic City Expressway, an experienced attorney can help. Call Atlantic City Expressway traffic lawyer Joseph Lombardo of Lombardo Law right away at (609) 318-6196 for a free and private legal consultation.
Joseph Lombardo: Atlantic City Expressway Traffic Attorney
Oftentimes, people assume that because traffic offenses are violations and not crimes, they are not important issues and do not come with any serious penalties. However, this could not be further from the truth. New Jersey takes a hard stance on road safety enforcement, and a traffic offense can trigger negative repercussions which can interfere with all aspects of your daily life. Not only could you be subject to costly fees and fines, in some circumstances you could also lose your driving privileges. Without a license, you could lose your ability to commute — and perhaps even your job as a result.
With so much at stake, it is very important that you approach your ticket with the help and guidance of a knowledgeable attorney. A former Municipal Prosecutor, Joseph Lombardo has been representing the drivers of New Jersey for over 20 years, and has worked with thousands of clients on a wide variety of cases including but not limited to:
Driving with a Suspended/Expired License
Driving without Insurance
DWI (DUI)
Leaving the Scene of an Accident
Moving Violations
Parking Tickets
Speeding Tickets
What Happens if I Get Points on My License?
In New Jersey, traffic violations are tracked by the Motor Vehicle Commission (MVC). The MVC uses a point system to grade the seriousness of different driving violations, and if you are convicted of your alleged offense, the point total which corresponds to that offense will be applied to your license. Why is this important? If you reach enough points on your record, you become subject to irritating, inconvenient, and expensive penalties.
If you accumulate six points, for example, you will be assessed a surcharge of $150 (plus an additional $25 for any additional points). Some serious offenses can add a very high surcharge, such as $3,000 for DWI ($1,000 per year for three years). If you do not pay the appropriate fine, your license will suspended, and you will have to pay yet another fee of $100 to have it reinstated.
If you reach 12 points on your record, your driving privileges will be suspended, and once again you will have to pay a license restoration fee.
It is very important to point out that if your license is suspended, and you continue to drive anyway, you can be jailed for up to five years.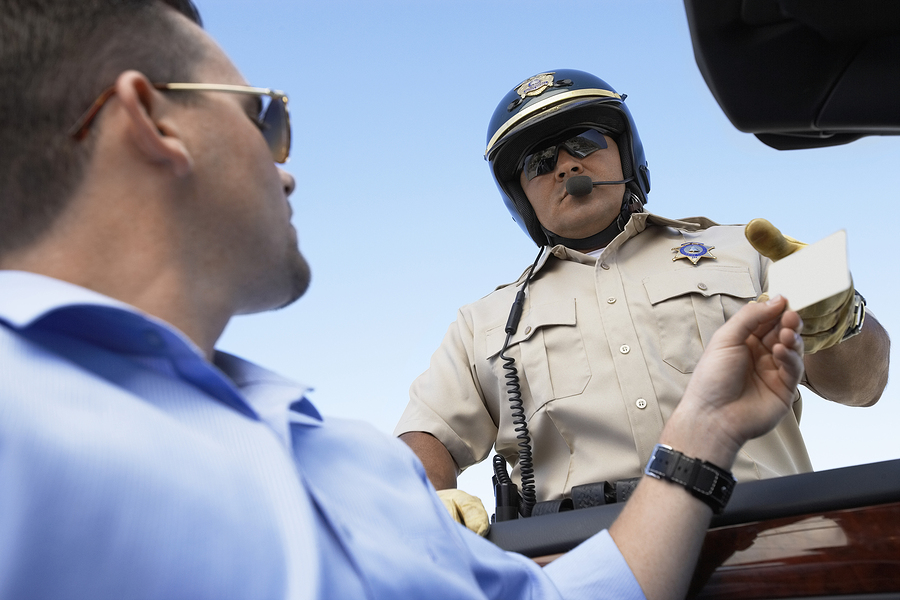 How Many Points Are Traffic Violations Worth?
Different traffic violations come with different point assignments. Once again, it takes only six points to trigger formal penalties — and some moving violations can be worth as many as four, five, or even eight points.
Points for Violations on the Atlantic City Expressway
Improper passing: 4
Moving against traffic: 2
Unlawful use of median strip: 2
These point assignments are found under Title 27 of the New Jersey Statutes, which concerns highways.
Additionally, if you missed an E-ZPass toll, you will receive a violation within 48 hours unless you pay the missed toll first.
Points for Violations on All Roadways
Careless driving: 2
Failure to give proper signal: 2
Failure to yield while leaving or entering highway: 2
Improper passing of school bus: 5
Improper U-turn: 3
Leaving the scene of an accident, no injury: 2
Leaving the scene of an accident, with injury: 8
Operating a motorized bicycle on a restricted highway: 2
Racing on highway: 5
Reckless driving: 5
Speeding, 1-14 mph over the limit: 2
Speeding, 15-29 mph over the limit: 4
Speeding, 30 mph or more over the limit: 5
Tailgating: 5
These assignments are found under Title 39 of the New Jersey Statutes, which concerns motor vehicles and traffic regulation.
You may have noticed a large point disparity between "careless driving" and "reckless driving." What makes these violations different? Under 39:4-97, careless driving means driving "without due caution and circumspection, in a manner so as to endanger, or be likely to endanger, a person or property." By contrast, under 39:4-96, reckless driving means driving "heedlessly, in willful or wanton disregard of the rights or safety of others, in a manner so as to endanger, or be likely to endanger, a person or property."
If you were issued a traffic ticket, don't ignore it in hopes it will disappear, or assume it must be correct: talk to an experienced lawyer first. Call Joseph Lombardo right away at (609) 318-6196, or contact our law offices online to set up a confidential consultation at no charge.
Practice Areas
Case Results
The Personal Injury Trial attorneys of Lombardo Law Group, LLC have recovered 10s of Millions for accident victims over their careers
Client Testimonials

"Joe is a top-notch attorney who zealously represents his clients with intelligence, compassion and integrity. A great resource and team player, I wholeheartedly recommend Joe Lombardo." – Joseph U.