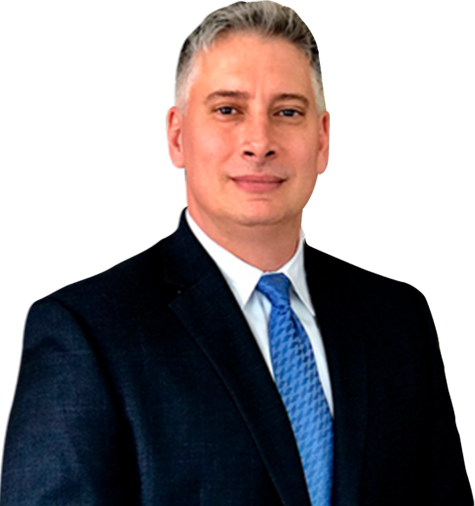 Attorney
Joseph A. Lombardo
If you have been arrested and charged with a crime such as drug possession, vandalism, or DUI, it can be a worry-filled experience; especially if you have never been arrested before. You may be filled with questions about how you are going to defend yourself from the charges against you. You may also be wondering about how to go about finding an experienced lawyer to represent you in that defense. So like many people in this digital age, you turn to the internet. But there are still many factors that you should consider when meeting with and making the decision to hire criminal defense representation:
1. Does the attorney demonstrate the necessary experience and skills to handle your type of case? This is a big one. There are many generalists who may present themselves as having represented individuals in similar types of matters. Don't be shy to ask for references or examples of decisions or outcomes in cases such as yours. An experienced lawyer should be able to provide you with both. Ask them to cite specific examples of how they have represented individuals in your situation (given that is not an overly-unique situation that you are in). Make sure that you are comfortable being honest during the consultation. It is essential for your defense that you are honest and provide all of the details and facts surrounding your investigation and arrest that you can.
2. Do you feel comfortable with the defense strategy and reasonable expectations of your defense? During a consultation, an experienced lawyer should be able to explain (at the very least generally) the best defense that you can present and what a reasonable expectation of an outcome will be using that defense. If you feel uncomfortable about the defense that is going to be presented, the facts that are going to be challenged, or reasonable expectation of the outcome, you may want to consider going on a couple more consultations.
3. Do you have confidence that the they will represent you well? Is this a routine case for them? Perhaps you feel as if your matter is too small to register on a particular lawyer's radar screen. If you feel uncomfortable about any of these issues or if the lawyer has already had issues being responsive to your calls and emails, it might be time to choose someone else.
Questions to ask your criminal defense attorney
How many clients facing the same types of charges have you represented?
What courts have you represented those clients in and have you ever appeared in the jurisdiction that I am being charged in?
How long have you been practicing?
Do you know or have any previous experience with the prosecutor that will be presenting the case against me?
A good criminal attorney should be able to demonstrate their experience, explain in plain english the charges against you and how they are going to present a defense, and what you can reasonably expect.
If you have been arrested and charged in any of the counties or townships in South Jersey
I invite you to contact me. Formerly a Municipal Court Prosecutor, I am very familiar with the types of cases that prosecutors present and can use my experience as both a prosecutor and as a criminal defense attorney to work for you. I have been representing individuals charged with drug and weapons possession, DUI/DWI, theft, destruction of property, assault, and vandalism since 1993. I have represented clients in most of the courtrooms in Southern New Jersey, I offer a free, initial consultation, and I am available to make jail visits 24 hours a day in the event of an emergency. Call me today at (609)-561-8100.
Practice Areas
Case Results
The Personal Injury Trial attorneys of Lombardo Law Group, LLC have recovered 10s of Millions for accident victims over their careers
Client Testimonials

"Joe is a top-notch attorney who zealously represents his clients with intelligence, compassion and integrity. A great resource and team player, I wholeheartedly recommend Joe Lombardo." – Joseph U.