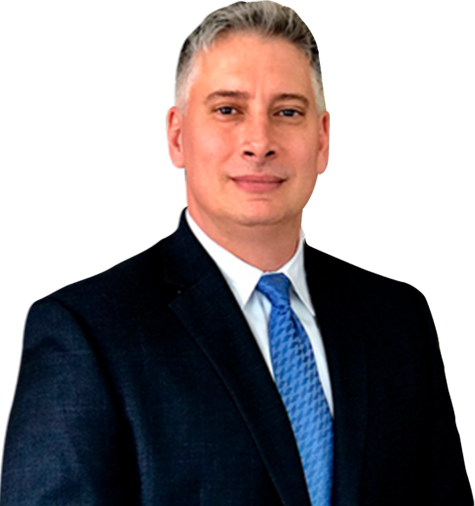 Attorney
Joseph A. Lombardo
This morning, FBI agents arrested the Mayor of Trenton, NJ, Tony Mack, on bribery charges. The arrest comes after a reportedly two year long investigation surrounding corruption charges stemming from the building of a parking garage. Mack was arrested and processed at the FBI offices in Hamilton, NJ.

Mack's brother and a supporter named Joseph Giorgianni were also arrested in the investigation. The charges allege that the three all collaborated to obstruct and delay the building of a parking garage.
Allegedly, the three received $54k and were going to receive an additional $65k from a Federal informant who was portraying himself as a developer.
Precedent for sentencing in bribery convictions involving New Jersey mayors
Strangely, New Jersey Mayors being charged with corruption and bribery is not all that uncommon. This case is not even without recent (and nearby) precedent. In July of last year, former Secaucus, NJ Mayor, Dennis Elwell, was arrested, charged, and convicted on one count of bribery for accepting a $10k cash bribe from a cooperating government informant. Elwell received 30 months in prison in that case. The conviction and sentencing in that case followed a two week long trial in Newark Federal Court.
Two other New Jersey mayors, Peter Cammarano of Hoboken, and Anthony Suarez of Ridgefield, were also arrested in the same investigation that netted Elwell. Cammarano pled guilty to recieving $25k in cash contributions and was sentenced to 24 months in Federal prison. Suarez was famously acquitted following a trial for conspiracy, bribery, and extortion charges. At the time in 2010, Suarez's acquittal ended a streak of a perfect record for the Federal prosecution of New Jersey officials on bribery and corruption charges – more than 200 cases.
According to the United States Department of Justice, between 2000 and 2010, New Jersey convicted 429 public officials. One of the best rates of conviction of any state. In overall terms of corruption convictions, New Jersey ranks 8th out of all the states.
How are Federal sentences involving bribery convictions for public officials determined?
That can be complicated. There are non-mandatory sentencing guidelines set forth, and 90% of public official sentences conform the guidelines. The guidelines are based on a point system which starts at a base level of 12 and has points added to it based on the amounts of money involved and the type of bribe recieved. However, it is up to the Federal Judge presiding over the trial. The sentence can be 'enhanced' by the judge if that judge feels that the number of points is too low for the severity of the crime. Taking a bribe may be punished by:
"[t]he punishments proscribed for the two offenses reflect their relative seriousness: Bribery may be punished by up to 15 years' imprisonment, a fine of $250,000 ($500,000 for organizations) or triple the value of the bribe, whichever is greater, and disqualification from holding government office. See 18 U.S.C. §§ 201(b) and 3571. Violation of the illegal gratuity statute, on the other hand, may be punished by up to two years' imprisonment and a fine of $250,000 ($500,000 for organizations). See §§ 201(c) and 3571."
Typically, the larger the amount of money, the more depraved the circumstances, and the higher the political office or profile of the public official, the longer the sentence.
Practice Areas
Case Results
The Personal Injury Trial attorneys of Lombardo Law Group, LLC have recovered 10s of Millions for accident victims over their careers
Client Testimonials

"Joe is a top-notch attorney who zealously represents his clients with intelligence, compassion and integrity. A great resource and team player, I wholeheartedly recommend Joe Lombardo." – Joseph U.