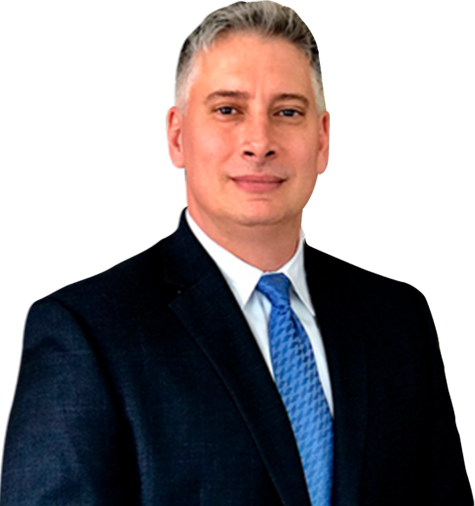 Attorney
Joseph A. Lombardo
New Jersey, like most other states, requires that employers provide workers' compensation insurance for their employees. Workers' compensation insurance protects both employees and employers by ensuring that employees who are injured while working will get paid and guarding employers against lawsuits from employees.
However, workers' compensation insurance companies are often reluctant to give injured employees all of the benefits that they deserve. Joseph Lombardo, a workers' compensation attorney serving South Jersey, can help litigate workers' compensation cases so that victims can get monetary awards for injuries in addition to compensation for medical bills and lost wages. To learn more about how Joseph Lombardo can help you, set up a free legal consultation by calling (609) 418-4537 today.
How to Qualify for Workers' Compensation in South Jersey
Most employees that have been injured while working are eligible to receive workers' compensation benefits from a workers' compensation company. There are three criteria that employees must meet in order to receive benefits for their workers' compensation claim:
The injury must have taken place while they were performing their job
The injury must have been too serious to be treated with simple first aid
The employee must receive a standard paycheck with taxes deducted each month
It should be noted that not all workplace injuries are treated the same. There are two types of workplace injuries: those that happen because of sudden events and those that happen gradually over time. The former type of injury is easier to get compensation for since there was a distinct event with a direct cause — an accident, fall, explosion, or collision.
The latter type of workplace injury can cause severe joint and muscle problems, often due to performing a repeated motion many times over a long period of time. This type of workers' compensation claim is more difficult for insurance companies to accept because it can be harder to prove that it happened a result of actions in the workplace.
Benefits You Can Receive from a Workers' Compensation Claim
New Jersey law requires that workers' compensation insurance companies pay injured workers certain benefits, namely covering medical expenses and lost wages due to disabilities.
Coverage for medical treatment provided by workers' compensation insurance includes the cost of procedures, hospital and physician visits, prescription medications, and equipment that the victim may need to deal with their injury in their everyday lives.
Lost wages paid by workers' compensation companies are determined by whether the disability is temporary or permanent. Awards for temporary disability can be up to 70% of an employee's normal pay. Lost wages for permanent disability are in proportion to the severity of the injury.
While the benefits provided by workers' compensation insurance companies are often helpful to victims, they don't always provide enough financial support. Basic workers' claims don't include compensation for pain and suffering, nor do they compensate for future lost wages, the loss of advancement opportunities, or any loss of future enjoyment.
Furthermore, the benefits that workers' compensation insurance companies do provide do not do enough to provide full coverage for victims. Medical benefits are given according to the assessment made by a doctor employed by the insurance company, who will prescribe the most basic amount of treatment in an attempt to save costs. Giving disability ratings that are lower than what patients deserve is also a frequent occurrence.
Receiving Death Benefits
If someone dies while working, their family may be entitled to workers' compensation death benefits. Family includes only spouses and dependent children. Spouses must have been married to the deceased person at the time of their death in order to receive benefits, and they lose benefits if they remarry. Children are only eligible to receive benefits as a dependent if they are under the age of 18 (they are able to receive benefits if they are under the age of 23 if they are a full-time student). Children that have physical or mental disabilities may be entitled to certain additional benefits on a case-by-case basis.
The benefits that the families of deceased employees may receive include certain medical bills. They are also eligible to receive 50% of the deceased employee's wages, with an increase of five percent for each additional dependent. The maximum payment that the family may receive, though, is 70% of the deceased employee's wages. Death benefits also include up to $3,500 for the reimbursement for expenses related to burials or funerals.
Attorney for Workers' Compensation Claims in South Jersey
If you are about to file a workers' compensation claim, or if you have filed one and believe that you were not fairly compensated by the insurance company, get in touch with attorney Joseph Lombardo as soon as possible. Joseph Lombardo can help victims of injuries better understand their case and fight insurance companies for full benefits. He can also work with insurers to get the maximum amount of compensation for clients. To set up a free and confidential legal consultation to talk about how you can move forward with your workers' compensation claim, call (609) 418-4537 today.
Practice Areas
Case Results
The Personal Injury Trial attorneys of Lombardo Law Group, LLC have recovered 10s of Millions for accident victims over their careers
Client Testimonials

"Joe is a top-notch attorney who zealously represents his clients with intelligence, compassion and integrity. A great resource and team player, I wholeheartedly recommend Joe Lombardo." – Joseph U.