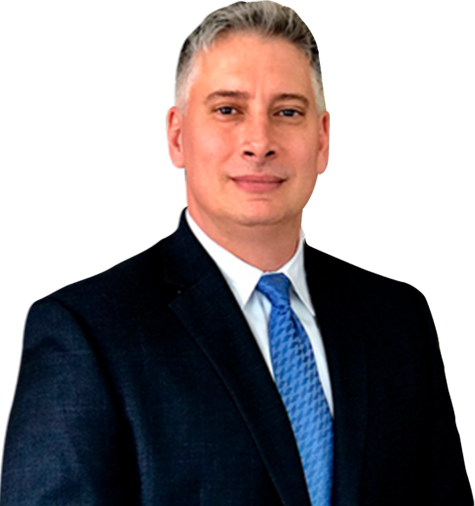 Attorney
Joseph A. Lombardo
What should I look for in a criminal defense attorney?
Hiring a criminal defense attorney can make a large difference in the outcome of your case if you are charged with a crime. A defense attorney could make the difference between your charges being reduced or dismissed and serving jail time. The first step in hiring a defense attorney is to identify the things that you find important in an attorney. Some common characteristics clients find desirable in an attorney include: experience, professional style, and strategy. It is important to consider in what order these factors are important to you.
Experience:
Many individuals consider experience to be the most important quality they seek in a lawyer. Experience can certainly be helpful however, the type of experience is also something to consider. For instance, an attorney who spent several years in the district attorney's office, may have just as much experience with criminal trials, just from the prosecutorial side. For many, having an experienced lawyer can offer peace of mind during an extremely stressful time.
Professional style:
The professional style of lawyers varies widely. Since you will be working closely with your lawyer for many months, and perhaps years, it is important to find a lawyer whose style is compatible with your own. Some items to consider include:
Method of communications. Do you prefer phone calls, e-mail, or face to face meetings?
Are you a hands-on person or do you wish to be hands off? Do you want your lawyer to communicate every detail or only what is necessary or legally required for you to know? Finding a lawyer that can respect this balance can eliminate a great deal of stress.
Language. You need to be sure that you can communicate effectively with your lawyer. Language barriers will hinder efforts to present your most favorable case.
Formality. Some find formal meetings in a law office to be reassuring. Others might find that a more casual approach reduces their anxiety and helps them communicate better with their lawyer.
Strategy:
You should be up-front with your lawyer regarding your goals in defending against these charges. Some people simply wish to reduce the charges against them as much as possible. Other individuals may want to go to trial and clear their name regardless of the costs or potential risks. Ensuring that your lawyer understands your goals and is willing to pursue them is essential to avoiding later conflict within your defense strategy. In some instances, it may be necessary to go to trial in order to beat the charges against you – make sure that both you and your attorney are ready for that possibility.
If you are looking for a criminal attorney in New Jersey
I invite you to contact me. As a former prosecutor and now practicing defense attorney, I have been putting my courtroom experience to use for the defense of my clients since 1993. I will work to challenge the circumstances surrounding your arrest and any investigation while trying to have the charges against you lessened or dismissed entirely. All while preparing your case for the possibility of going to trial, if necessary. Contact Lombardo Law Group, LLC today for a free initial consultation.
Practice Areas
Case Results
The Personal Injury Trial attorneys of Lombardo Law Group, LLC have recovered 10s of Millions for accident victims over their careers
Client Testimonials

"Joe is a top-notch attorney who zealously represents his clients with intelligence, compassion and integrity. A great resource and team player, I wholeheartedly recommend Joe Lombardo." – Joseph U.