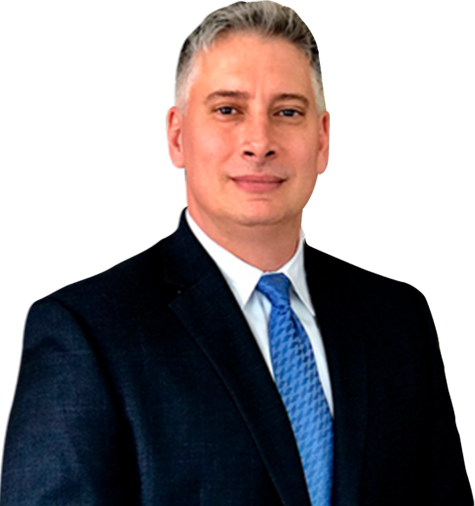 Attorney
Joseph A. Lombardo
Route 47 is one of New Jersey's more important and heavily-traveled roadways. Also known as Delsea Drive, Route 47 spans and connects communities like Glassboro, Millville, Clayton, and Vineland. But while Route 47 is indispensable to countless motorists, it is also the site of numerous accidents, crashes, and collisions.
Unfortunately, many of these incidents are avoidable, and are caused by reckless and unsafe drivers who fail to obey the basic rules of the road. Both the short-term and long-term aftermath of a car accident can be truly devastating to the victim. Even in instances where no one is physically harmed, damage to a vehicle can prevent the owner from commuting and interfere with his or her livelihood and other daily tasks. Sadly, many accidents do cause terrible injury, and especially severe collisions and crashes can even be the cause of wrongful death.
If you or someone you love was hurt in an accident on Delsea Drive, an experienced attorney can help. To schedule your completely free and confidential case evaluation, call Route 47 car accident lawyer Joseph Lombardo at (609) 445-4300 today. Due to the statute of limitations, you only have a limited time available to file a claim following a crash, so don't allow your window of opportunity to close forever. Call us right away to get started discussing your legal options.
Joseph Lombardo: Route 47 Car Accident Attorney
As chaotic and terrifying as a traffic accident can be, the period afterward can be even more stressful. Accident survivors are simultaneously bombarded with paperwork, lifestyle adjustments, medical treatments, financial restructuring, coordinations with employers, and a host of other time-consuming tasks — all at a time when they are simply trying to recuperate from their ordeal. It can very quickly escalate into an overwhelming, unmanageable situation.
Fortunately, you don't have to go it alone. During this challenging time, you should be focusing on healing from your physical and emotional injuries — not on arguments with insurance companies and other administrative issues. Let Lombardo Law lighten your burden. Attorney Joseph Lombardo has over 20 years of experience handling even the most complex car accident cases, and has obtained million-dollar judgments for clients. When you need the support of an aggressive firm with a reputation for achieving excellent results, call on Lombardo Law.
Is Someone Liable for My Auto Accident on NJ Route 47?
The very existence of licenses and exams points to one important fact: cars, trucks, motorcycles, and other vehicles are immensely powerful machines capable of inflicting horrible damage to the human body. Motorists are bound to the rules of the road — and when these rules are violated at the expense of innocent drivers, financial liability can arise. Some common examples of reckless driving tactics which frequently cause crashes include:
Text messaging while driving (distracted driving).
Operating a vehicle under the influence of drugs or alcohol.
Weaving between vehicles.
Driving at excessive speeds.
When financial liability becomes involved, so do insurance companies. Unfortunately, these companies are somewhat notorious for trying to minimize the damages which really occurred, or trying to avoid making an appropriate pay-out altogether. An attorney can help you obtain fair compensation when insurers attempt to dodge responsibility.
Common Car Accident Injuries
Sadly, car accidents do tend to cause serious injuries, particularly as the posted speed limit increases. Some of these injuries (or resulting treatments, such as limb amputations) can completely and utterly alter the course of a victim's entire life, and may necessitate constant care and supervision by others. Some of the more common injuries which result from collisions and crashes include:
Traumatic Brain Injury (TBI)
Spinal Cord Injury (SCI)
Disfigurement
Multiple Bone Fractures
Chronic Back Pain
Neck Injuries, e.g. "whiplash"
Skin Damage, e.g. "road rash"
Internal Bleeding
Organ Damage
1st, 2nd, and/or 3rd degree burns
In addition to these highly visible bodily injuries, invisible emotional injuries can also leave terrible scars behind. It is not uncommon for accident survivors to struggle with conditions like PTSD (Post-Traumatic Stress Disorder), depression, anxiety, and insomnia. These and other conditions can be disabling, and can have a detrimental effect on not only the sufferer, but on that person's personal and professional relationships. Car accidents don't just hurt one individual: they hurt that individual's family.
Call NJ Route 47 Car Accident Lawyer Joseph Lombardo Today
If you or one of your loved ones was hurt in a crash on Route 47, you don't have to suffer in silence. To speak confidentially in a private case evaluation, call the law offices of Joseph Lombardo at (609) 445-4300, or contact us online today.
Practice Areas
Case Results
The Personal Injury Trial attorneys of Lombardo Law Group, LLC have recovered 10s of Millions for accident victims over their careers
Client Testimonials

"Joe is a top-notch attorney who zealously represents his clients with intelligence, compassion and integrity. A great resource and team player, I wholeheartedly recommend Joe Lombardo." – Joseph U.