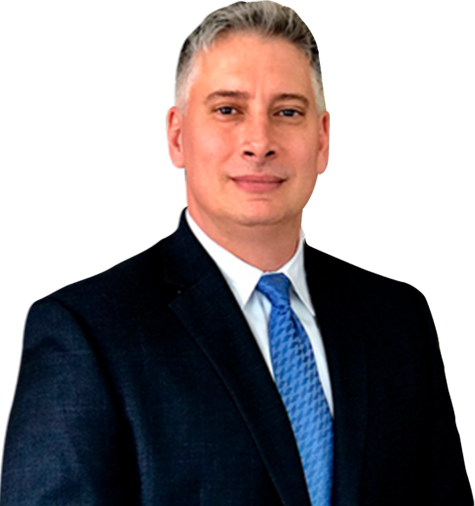 Attorney
Joseph A. Lombardo
Route 40 is an integral part of New Jersey's road system, carrying motorists over 60 miles through Salem, Gloucester, and Atlantic County. But, like many major roadways, Route 40 can be very hazardous to even careful motorists. This important traffic artery is often packed with aggressive drivers traveling at high speeds, and it only takes a fraction of a second to cause a devastating accident.
Whether the cause is distracted driving, alcohol or drug intoxication, or simple impatience with traffic conditions, a crash or collision can have long-lasting, permanent, or even fatal effects on its victims. Survivors are often stranded with enormous medical bills, and to make financial matters even worse, the very injuries which cause these expenses tend to prevent their sufferers from working and earning. Even in cases where no physical injury occurred, the property damage to an automobile can be extremely expensive and inconvenient, and can even interfere with the vehicle owner's commute and livelihood.
If you or someone you love was hurt or suffered property damage on this dangerous road, you could be eligible for significant compensation. To schedule your free and private legal consultation, call Route 40 car accident lawyer Joseph Lombardo at (609) 445-4300 today. The statute of limitations imposes deadlines for filing a claim, so don't wait until the window of opportunity is already closed. Call today, and let's start discussing your options.
Joseph Lombardo: NJ Route 40 Car Accident Attorney
After an auto collision, you have enough on your mind. Depending on the nature and severity of the crash, you could be grappling with insurance companies, adjusting to physical therapy, rebudgeting your finances, coping with psychological trauma, grieving for lost loved ones, making alternate commuting arrangements, or any number of stressful activities. With so much already on your shoulders, you shouldn't be burdened even further with the task of seeking accountability and compensation. Our firm is here to help you during this difficult time.
Personal injury and wrongful death attorney Joseph Lombardo has more than two decades of experience advocating for justice on behalf of injury victims, survivors, and their families, and has obtained million-dollar judgments for clients. When you need the guidance and support of a dedicated lawyer with a reputation for legal excellence, call on Lombardo Law. We will work with the insurance companies and handle litigation, so that you can focus on healing and moving forward with your life.
Who is Liable for My Auto Accident on Route 40 in NJ?
Even "small" automobiles are still huge, heavy, powerful machines, and need to be handled with care and respect. When a motorist ignores and violates basic road laws and safety regulations, and causes physical or property damage as a result, he or she may subsequently be considered financially liable for the damages suffered by the victim. Some common examples of reckless driving include:
Texting while driving.
Driving while under the influence of drugs or alcohol.
Excessive speeding and other aggressive tactics.
Weaving between traffic lanes.
As these examples show, one driver's poor behavior on the road is often the direct cause of another driver's misfortune.
In anticipation of such accidents, the state of New Jersey imposes mandatory auto insurance coverage on drivers. Drivers may select between a basic policy, which offers bare-minimum coverage, and the standard policy, which offers much more extensive coverage.
Basic Policy
Personal Injury Protection (PIP): $15,000 per accident, up to $250,000 for certain injuries
Bodily Injury: coverage not included, but $10,000 per accident option is available
Property Damage: $5,000 per accident
Standard Policy
Personal Injury Protection (PIP): up to $250,000 or more per accident
Bodily Injury: up to $500,000 per accident
Property Damage: up to $100,000 or more
The "certain injuries" mentioned where PIP is concerned are those which are exceptionally severe and emotionally damaging, such as:
Traumatic Brain Injury (TBI)
Spinal Cord Injury (SCI)
Disfigurement
Our New Jersey Route 40 Car Accident Attorney Can Help You
Car accidents can be life-altering. You deserve justice for what you've endured. If you or one of your loved ones was injured or suffered property damage in an accident on Route 40, or if someone you love was wrongfully killed, you could have a strong personal injury or wrongful death claim. To speak confidentially in a free consultation with an experienced auto accident attorney, call the law offices of Joseph Lombardo today at (609) 445-4300, or contact us online.
Practice Areas
Case Results
The Personal Injury Trial attorneys of Lombardo Law Group, LLC have recovered 10s of Millions for accident victims over their careers
Client Testimonials

"Joe is a top-notch attorney who zealously represents his clients with intelligence, compassion and integrity. A great resource and team player, I wholeheartedly recommend Joe Lombardo." – Joseph U.