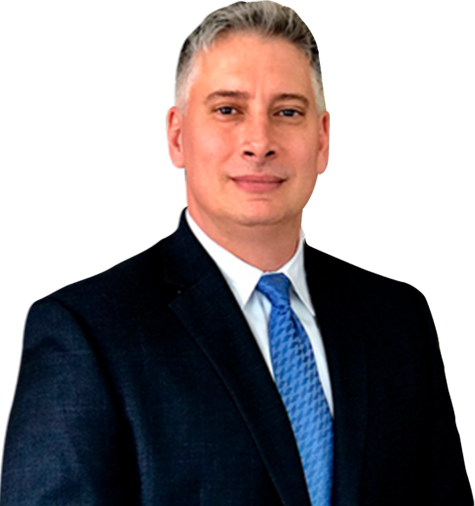 Attorney
Joseph A. Lombardo
When we are injured or become ill, we place immense amounts of trust into the hands of doctors, nurses, surgeons, and other healthcare professionals. We understand that these people have years and years of medical schooling behind them, and we expect them to perform their duties in a safe and careful way that lives up to industry standards. While the vast majority of medical practitioners exercise a great degree of care with their patients, there are cases where medical malpractice and substandard treatment hurt or even kill innocent people.
After a patient suffers through medical malpractice, the physical damage can last for months, years, or an entire lifetime. In severe cases, malpractice can lead to permanent disability or disfigurement, and can even cause wrongful death. To make matters worse, the injuries rendered by malpractice frequently saddle their victims with enormous medical bills which can eat away a lifetime of careful saving. As survivors lose day after day of work due to their injuries, the financial losses continue to mount. Malpractice does not only hurt its direct victims — it hurts family members, loved ones, and dependents as well.
If you or someone you love was hurt by medical malpractice, call the law offices of Joseph Lombardo at (609) 318-6196 to schedule your free legal consultation.
Joseph Lombardo: Hammonton, NJ Medical Malpractice Attorney
When you take the time and effort to seek out medical help, you acknowledge the fact that trained professionals know what's best for your health. You expect to be competently monitored and cared for, but instead, you become injured or disabled by the doctor you trusted to help you get better. You deserve compensation, and even more importantly, you deserve peace of mind.
New Jersey malpractice and personal injury lawyer Joseph Lombardo has more than 20 years of experience representing injury victims and their families. When you need an aggressive, seasoned attorney armed with decades of practical knowledge, personal injury attorney Joseph Lombardo is here to help you fight for justice.
Do I Have a Medical Malpractice Claim in Hammonton?
When a medical professional fails to live up to the universally accepted standard of care for the field, and a patient is injured or killed as a result, it may be considered malpractice.
It is not malpractice when a doctor performs his or her work competently, and the results are simply dissatisfying.
It is malpractice when a doctor deviates from the normal standard of care, and subsequently causes avoidable, serious harm to his or her patient.
Some common examples of medical malpractice may include:
Making an incorrect diagnosis.
Failure to acknowledge and diagnose a condition.
Prescribing improper medications.
Making a mistake during surgery.
Operating on the wrong surgical site.
Disregarding a patient's medical history.
Disregarding the results of a lab test.
Many different types of medical professionals can commit malpractice, including:
Surgeons
Anesthesiologists
Obstetricians
Nurses
General Practitioners
Medical Malpractice Statistics
The Bureau of Justice Statistics reports that in 2005, roughly 2,450 medical malpractice cases were brought to trial across the United States. The same year, the Court Statistics Project reported an approximate total of 14 malpractice cases per 100,000 New Jersey residents.
In fact, from a statistical standpoint, New Jersey is one of the very worst states for malpractice. Along with New York, New Jersey was one of only two states in the nation to exceed a malpractice caseload of 1,000 in 2008. Diedrich Healthcare reports that in 2012, New Jersey residents collectively received a total of $206,668,250 in malpractice compensation.
Unfortunately, the Civil Justice Resource Group reports that only about 3% of all malpractice victims will file a claim. Don't allow your suffering to be swept under the rug — you have a right to pursue justice and press for accountability. Your actions today could even help prevent others from being harmed by the same substandard medical care in the future.
Hammonton, NJ Medical Malpractice Attorney Offering Free Consultations
If you or someone you love has been hurt, call Hammonton medical malpractice lawyer Joseph Lombardo right away at (609) 318-6196, or contact our law offices online. The state of New Jersey sets a cap on the amount of time residents have to file a medical malpractice claim, so don't wait until it's too late. Call our personal injury firm today to get started reviewing your legal options.
Practice Areas
Case Results
The Personal Injury Trial attorneys of Lombardo Law Group, LLC have recovered 10s of Millions for accident victims over their careers
Client Testimonials

"Joe is a top-notch attorney who zealously represents his clients with intelligence, compassion and integrity. A great resource and team player, I wholeheartedly recommend Joe Lombardo." – Joseph U.