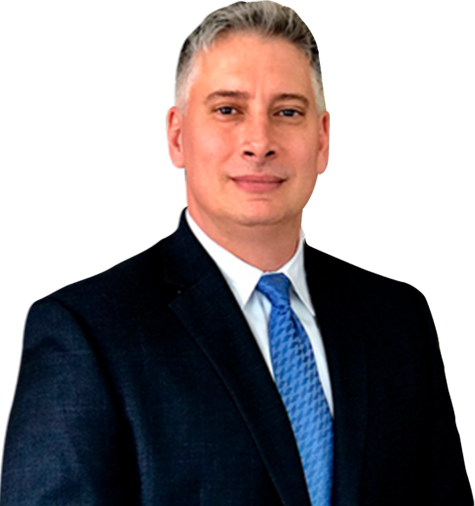 Attorney
Joseph A. Lombardo
Relationships can end poorly, but not necessarily with verbal arguments or divorce. Occasionally, an embittered ex-lover seeks revenge by posting decidedly private content on the internet for nonconsensual public consumption. Until recently, only California and New Jersey had any legislation addressing the issue of "revenge porn." But with the January passage of a new bill, Pennsylvania has recently become the nation's third state to make sharing "revenge porn" a criminal offense.
Revenge Porn Legislation: A Recent Phenomenon
Pennsylvania has just joined New Jersey and California in the very limited ranks of states which enforce any laws prohibiting "revenge porn." Revenge porn is exactly what it sounds like: pornographic materials, whether video footage or still images, which are shared with the specific intent of humiliating one of the subjects involved, usually a former lover. The need to criminalize revenge porn first became apparent in New Jersey in 2012 during the tragic case of Tyler Clementi and Dharun Ravi.
Clementi was an 18-year-old student at Rutgers University (Piscataway Campus). On September 22, 2012, Clementi committed suicide by leaping from the George Washington Bridge after posting a poignantly understated message to Facebook: "Jumping off the gw bridge sorry."
Investigators working on the case uncovered that the young student had killed himself after his roommate, Dharun Ravi, had used a webcam to spy on Clementi kissing a male friend. Ravi was ultimately found guilty of invasion of privacy and committing a hate crime, among other charges. New Jersey expanded its statute regarding invasion of privacy to include anyone who:
…photographs, films, videotapes, records, or otherwise reproduces in any manner, the image of another person whose intimate parts are exposed or who is engaged in an act of sexual penetration or sexual contact, without that person's consent and under circumstances in which a reasonable person would not expect to be observed.
The state of California was quick to follow suit, expanding its own legislature in October of 2013.
As of January, 2014, Pennsylvania has joined the slowly spreading trend.
New Pennsylvania Bill Punishes Revenge Porn
While Tyler Clementi's case represents a particularly tragic and extreme manifestation of revenge porn, countless other men and women have been victimized by similar circumstances — and Pennsylvania politicians have taken notice. On Tuesday, January 14, 2014, the Senate Judiciary Committed voted unanimously in favor of a new bill sponsored by Senator Judy Schwank (D-Berks).
"This is a growing problem around the country that has caused serious problems for its victims," Schwank warns. "We need to stop it, and to do that, we need to make sure Pennsylvania officials have the tools to prosecute it."
Thanks to the passage of Senate Bill No. 1167, Pennsylvania officials are now armed with those tools. The bill makes it a criminal offense to share an:
…identifiable image of an intimate partner who is nude or explicitly engaged in a sexual act… for no legitimate purpose and with the intent to harass, annoy or alarm the person depicted.
Under Bill No. 1167, the severity of the offense depends largely upon the age of the victim displayed in the materials. For example:
Depicting a minor is a 1st Degree Misdemeanor, with a maximum sentence of five years in prison and a maximum fine of $10,000.
Depicting a person 18 years of age or older is a 2nd Degree Misdemeanor, with a maximum sentence of two years in prison and a maximum fine of $5,000.
In New Jersey, the consequences are even harsher. Under N.J. Stat. Ann. § 2C:14-9, a revenge porn conviction can lead not only to a maximum sentence of five years in prison, but a hefty $30,000 fine.
If you are facing allegations pertaining to revenge porn or other sex offenses, you need an experienced New Jersey criminal defense attorney right away. Call the law offices of Joseph Lombardo at (609) 318-6196, or contact us online to arrange for a private, no-cost consultation with a highly qualified New Jersey defense lawyer.
Practice Areas
Case Results
The Personal Injury Trial attorneys of Lombardo Law Group, LLC have recovered 10s of Millions for accident victims over their careers
Client Testimonials

"Joe is a top-notch attorney who zealously represents his clients with intelligence, compassion and integrity. A great resource and team player, I wholeheartedly recommend Joe Lombardo." – Joseph U.