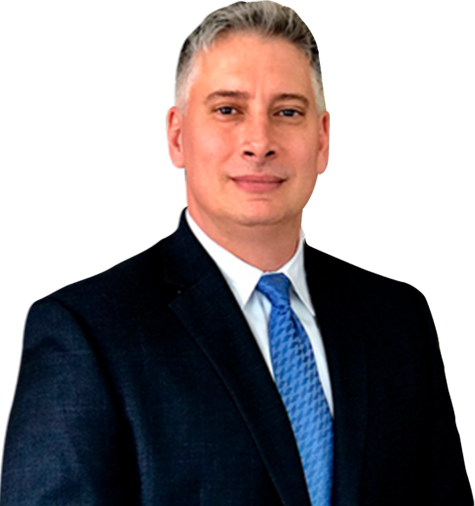 Attorney
Joseph A. Lombardo
In New Jersey, you may face criminal charges and penalties for driving your vehicle while intoxicated or under the influence of drugs or alcohol. This kind of charge is known as driving while intoxicated, or DWI, in New Jersey. You might hear the same or similar charges referred to as driving under the influence, or DUI, in other states and jurisdictions. Law enforcement and the courts take DWIs very seriously because they are extremely dangerous. People are commonly injured or killed as a result of driving drunk or as a result of someone else driving drunk. Your exact charges and penalties may vary depending on your blood alcohol concentration (BAC) at the time you were driving. Your charges will most likely be upgraded if this is not your first DWI.
Many people do not intend to drive drunk after a night out drinking. They often choose to do so due to their impaired judgment. DWIs are often regarded as huge mistakes by defendants. If you are facing a DWI charge, you need to call a Haddonfield DWI attorney as soon as possible. Contact the Lombardo Law Group, LLC by calling (609) 418-4537 to schedule a free legal consultation regarding your DWI.
What Constitutes Drunk Driving in Haddonfield, NJ
DWI stands for driving while intoxicated. A DWI is typically the result of a police officer's traffic stop for reckless or erratic driving. To be charged with a DWI, you must have a BAC of at least .08% while operating your vehicle. DWI charges may also result from driving while under the influence of intoxicating substances other than alcohol. If you are driving while high on drugs or a controlled substance, you may also receive a DWI charge.
Being pulled over for a DWI means the police officer will have to test your BAC. This test is often done by using a breathalyzer. A breathalyzer is a device used to detect the amount of alcohol on a person's breath and calculate a BAC. According to New Jersey law, drivers consent to submitting to BAC tests by virtue of operating their vehicles on the roads and highways. While a police officer will not force a driver to submit to a test, there are legal consequences for refusing to submit. If you refused to submit to a DWI test and are now facing legal consequences, contact our Haddonfield DWI lawyer for help.
How Serious is a DWI in Haddonfield, NJ?
DWIs in Haddonfield and the rest of New Jersey are incredibly serious. A DWI charge on its own may not amount to anything more than a brief jail sentence and some fines, but these charges are often associated with much more serious ones. People and property are frequently harmed when a driver is intoxicated. A DWI charge may not seem like much, but it could be attached to charges related to vehicular homicide.
Courts take DWIs extremely seriously and are unlikely to show any leniency or mercy merely because you are a first offender. DWI defendants frequently lose their driving privileges and may be forced to use interlock ignition devices, which prevent a vehicle from starting if any alcohol is detected on the driver's breath. Even people who do not drive drunk but knowingly allow someone else to drive their vehicle while intoxicated can face legal penalties. You should hire our Haddonfield DWI attorney immediately if you have been pulled over for driving while intoxicated in Haddonfield.
Penalties for a DWI in Haddonfield, NJ
The penalties for a DWI charge will depend on how intoxicated you were while driving and how many DWI charges you already have. For a first-time offender with a DWI of .08% up to and including .10%, the penalties will be the least serious. The defendant will be made to pay a fine from $250 to $400 and may be detained for 12 to 48 hours. If it sees fit, the court may also sentence the defendant to a prison term of no more than 30 days. Finally, the defendant will be made to install an interlock ignition device in their vehicle or be forced to give up their driver's license. A first-time offender with a BAC of over .10% will face a similar penalty but with fines of $300 to $500. A first-time offender with a BAC of .15% or higher must surrender their driver's license for 4 to 6 months.
For a second violation, the penalties become harsher. The defendant will have to pay fines of $500 to $1,000 and be ordered to perform 30 days of community service. The court may also sentence the defendant to a prison term of 48 hours to 90 days. The defendant will also lose their driving privileges for 1 to 2 years.
For any future convictions, the defendant must pay at least $1,000 in fines and must serve at least 180 days in prison. Alternatively, the court may sentence you to an inpatient drug or alcohol rehabilitation program. The defendant will also lose their driving privileges for the next 8 years. Multiple DWI convictions may make it difficult for some drivers ever to get their license back. Our Haddonfield DWI attorney can help you fight your charges and keep your license.
You Should Call a Haddonfield DWI Attorney for Help Today
If you or someone you know has been charged with a DWI, you should contact an attorney immediately, especially if you have previously been charged with DWIs. This charge is very serious and you may face steep fines, jail time, and the possibility of losing your driver's license. One drunken mistake does not have to haunt you for the rest of your life. A skilled lawyer can help you fight your charges. To schedule a free legal consultation with a Haddonfield DWI attorney, contact the Lombardo Law Group, LLC by calling (609) 418-4537.
Practice Areas
Case Results
The Personal Injury Trial attorneys of Lombardo Law Group, LLC have recovered 10s of Millions for accident victims over their careers
Client Testimonials

"Joe is a top-notch attorney who zealously represents his clients with intelligence, compassion and integrity. A great resource and team player, I wholeheartedly recommend Joe Lombardo." – Joseph U.