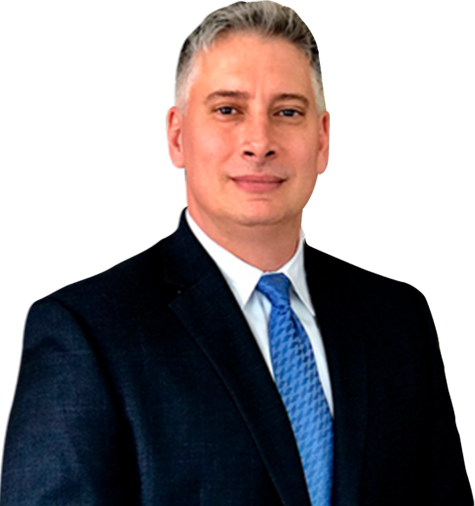 Attorney
Joseph A. Lombardo
The Atlantic City Expressway is one of the busiest and most vitally important traffic arteries in the state of New Jersey. Also known as Route 446, ACE, ACX, or just "the Expressway," this toll road covers 44 miles and creates a pathway between Philadelphia, Atlantic City, and other points along the Jersey Shore. The Expressway receives countless motorists every day, and serves many New Jersey communities like Mays Landing, Hammonton, and Linwood.
Because the Expressway is so heavily traveled and services so many important metropolitan areas, it has also become a point of interest for both criminal activity and concentrated law enforcement efforts. In addition to the many drug possession and DWI arrests which take place on or near the Expressway, there are also numerous traffic violations. Together, traffic congestion and a culture of aggressive driving lead to thousands of tickets and arrests on an annual basis.
If you or someone you love has been charged with a crime or was written a ticket, you need an experienced Atlantic City Expressway criminal defense lawyer. To schedule your free and completely confidential legal consultation, call the law offices of Joseph Lombardo at (609) 445-4300 today.
Joseph Lombardo: Atlantic City Expressway Criminal Defense Attorney
If you've been charged with committing a crime, the penalties if you are convicted could be extremely serious. Misdemeanor offenses can lead to years in jail and thousands of dollars in restitution fines, and felonies come with even harsher consequences. In addition to any fines, jail or prison time, license suspensions, and other penalties you may receive, you will also find yourself with a criminal record on file. This could prevent you from being hired for certain jobs, or prevent you from seizing other valuable opportunities in the future.
Even minor driving violations which do not carry a criminal status can have a significant negative impact on your finances, and ultimately, your mobility itself. As "trivial" errors and violations accumulate, so do the points associated with your license. If you receive enough points, you will be fined and could even lose your privilege to drive.
A knowledgeable and aggressive attorney can assist you in fighting your ticket or criminal charges. Joseph Lombardo has more than 20 years of experience representing the people of New Jersey in a wide variety of case types, and will provide dedicated advocacy on your behalf. When you need the support of a respected law firm with a history of achieving outstanding results, call the law offices of Joseph Lombardo.
Getting Points on Your License for AC Expressway Traffic Violations
Unfortunately, large and crowded transportation hubs like the Atlantic City Expressway tend to encourage driving tactics that aren't always aligned with the rules of the road. Toll violations are also commonplace.
The state of New Jersey assigns points to specific driving offenses. If you receive 6 points within three years, you will be fined. If you receive 12 points, your license can be suspended. In either case, your insurance rates may increase.
Some driving maneuvers on the Expressway which can put points on your license include:
Unlawful Use of Median (27:23-29): 2 points
Moving Against Traffic (27:23-29): 2 points
Improper Passing (27:23-29): 4 points
Reckless Driving (39:4-96): 5 points
Tailgating (39:4-89): 5 points
Penalties for a DWI on the Atlantic City Expressway
In New Jersey, you can receive a DWI if you drive with a BAC (Blood Alcohol Level) of 0.08% or higher. "Feeling sober" simply does not matter in the eyes of the law. Where drugs are suspected and BAC cannot be utilized, other means of chemical testing may be used in conjunction with testimony from police officers.
If you are charged with DWI, some of the possible penalties include heavy fines, license suspension, and incarceration. You may also be required to perform community service, receive alcohol counseling, or have an IID (Ignition Interlock Device) installed in your car.
DWI Fines (BAC Greater Than 0.08%, Less Than 0.10%)
$250-$400 fine
$230 IDRC (Intoxicated Driver Resource Center) fee
$100 to drunk driving fund
$100 to AERF (Alcohol Education and Rehabilitation Fund)
$3,000 surcharge (over 3 years)
$75 to Neighborhood Services Fund
If your BAC meets or exceeds 0.10%, the fines increase.
License Suspension
BAC Greater Than 0.08%, Less Than 0.10%: 3 months
BAC of 0.10% or Greater: up to 1 year
Sentencing
First Offense: 30 days
Second Offense: up to 90 days
Third Offense: up to 180 days
Penalties for Refusing DWI Breath or Blood Test
Because the Expressway serves Atlantic City, which is primarily known for its gambling and nightlife, many motorists are stopped and arrested for driving under the influence of drugs or alcohol. If you refuse to submit to chemical testing at a sobriety checkpoint, you will be in violation of the state's Implied Consent Law. As a penalty, you can be fined with up to $1,000, and your license can be suspended for up months or even years.
Contact Our Atlantic City Expressway Criminal Defense Attorney Today
To speak confidentially with an experienced attorney, call the law offices of Joseph Lombardo at (609) 445-4300, or contact us online. Your case evaluation comes free of charge, so call today.
Practice Areas
Case Results
The Personal Injury Trial attorneys of Lombardo Law Group, LLC have recovered 10s of Millions for accident victims over their careers
Client Testimonials

"Joe is a top-notch attorney who zealously represents his clients with intelligence, compassion and integrity. A great resource and team player, I wholeheartedly recommend Joe Lombardo." – Joseph U.