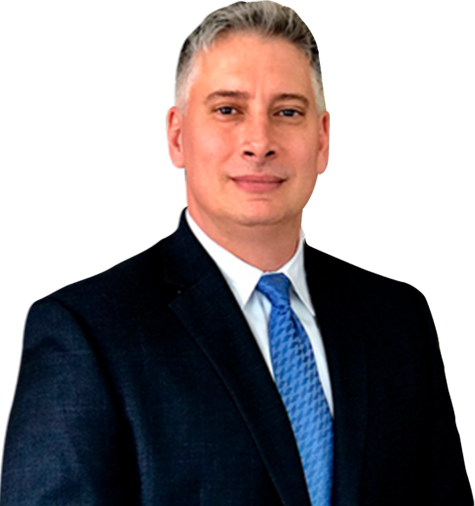 Attorney
Joseph A. Lombardo
A motor vehicle crash is unpredictable. Impact exerts incredible force on the vehicles involved as well as the people sitting inside them. All good sense goes right out the window in the heady seconds following the wreck. Drivers and passengers alike could make key mistakes that either make it very difficult for police to determine who exactly caused the crash or give the insurance company plenty of bullets to deny their subsequent claims. Here are six things drivers and passengers shouldn't do or at the very least avoid like a shopping mall on Sunday after a car accident.
1. Fail to Exchange Insurance Information
Always – always – get the other driver's proof of insurance after an accident. Even if you don't think you're hurt, or there appears to be no damage to your vehicle, ask for the driver's policy number and provider. If you let the driver leave without obtaining the proper information, you won't have any way of accessing their policy for compensation for damages. Demanding proof of insurance is your right after a crash, and it's a good way to root out a motorist who is driving without legal coverage.
2. Flee the Accident Scene
Just as you shouldn't allow another driver to leave, fleeing the scene of an accident is illegal and dangerous. Driving off after an accident without rendering aid or contacting the police places the lives of anyone you hit in jeopardy and increasing the criminal penalties you might receive as a result. According to the New Jersey Statutes Annotated, fleeing the scene of an accident resulting in injury carries a penalty of up to six months in prison, a $5,000 fine and a one-year license suspension. That doesn't factor in the other problems you'll likely encounter, including skyrocketing insurance premiums or an outright cancellation of your coverage.
3. Refuse Medical Treatment
After the crash, you might feel fuzzy, but not in any pain. Emergency responders offer to examine you, but you refuse because you don't want to pay for a ride in an ambulance. Just because you feel fine, doesn't mean you're not hurt. Adrenaline can mask damage to the discs in your spine or other damage for hours after the collision. It could be days before you end up seeing a doctor. Because you refused immediate medical care, the insurance company could use the delay in treatment to allege your injuries are unrelated to crash and deny your claim for damages.
4. Admit Fault After the Crash
Determining fault in the aftermath of a motor vehicle accident is for the authorities, not you. Climbing out of your vehicle claiming you were the one who caused the accident might not be factually accurate. You may not realize the other driver didn't stop properly or ran through a red light, which initiated the contact. Don't let your desire to resolve conflict diminish your rights to compensation. It isn't about making the other driver feel better; it's about standing up for your rights and allowing the professionals to do their jobs.
5. Lie to the Police or Your Insurance Company
You don't want to take responsibility for an accident you didn't cause, but you also don't want to lie about how the crash happened. Never lie to the police or give misleading statements about your role in the crash. Likewise, you shouldn't give false information to the insurance adjuster about how the accident happened. Doing so on either account can eliminate your rights to compensation or land you in jail.
6. Give Too Much Information to the Adjuster
Lying to your adjuster is a bad idea, but so is giving a detailed account of the accident right after it happened. You may be hazy on the details, and recall them in a manner that's factually incorrect. Meanwhile, the adjuster is recording your conversation, and could use the information you give to deny your claim later. Give the very basic information during your first conversation, then, after you've hired an attorney, provide additional accident information under their supervision. Adjusters are tricky, and they could attempt to get you to give up your rights unknowingly. Better to have the services of experienced legal counsel behind you before you wade into that uncertain territory.
Practice Areas
Case Results
The Personal Injury Trial attorneys of Lombardo Law Group, LLC have recovered 10s of Millions for accident victims over their careers
Client Testimonials

"Joe is a top-notch attorney who zealously represents his clients with intelligence, compassion and integrity. A great resource and team player, I wholeheartedly recommend Joe Lombardo." – Joseph U.