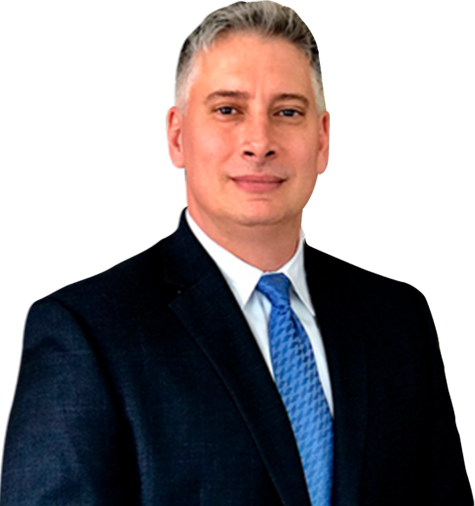 Attorney
Joseph A. Lombardo
Driving over the legal speed limit comes with plenty of penalties. If you were pulled over for speeding in New Jersey, contact Vineland speeding ticket defense attorney Joseph Lombardo. Lombardo Law Group, LLC offers free consultations to clients seeking legal guidance with their charges. Don't hesitate to call (609) 318-6196 today.
Speed Limit Violations that will Get You a Ticket in Vineland, NJ
New Jersey has defined speed limits based upon the district a road is in. The Commissioner of Transportation, however, reserves the right to determine a higher or lower speed limit provided that the speed limit is safe and reasonable for that roadway. In any case, where the speed limit deviates from the norm there will be a posted notice of the speed limit which a driver must follow. Default speed limits which must be obeyed include:
25 miles per hour when children are present or visible.
25 miles per hour in a residential or business area.
35 miles per hour in a suburban business or residential zone.
50 miles per hour on all other roadways.
If you violate the speed limit you will be ticketed by a law enforcement officer.
This ticket can have serious consequences. You may be required to pay a fine or be assessed points on your license. For traveling one to fourteen miles over the speed limit you can receive 2 points on your license. Fifteen to twenty-nine miles over the speed limit can result in four points. Thirty miles or more over the speed limit can result in five points. If you are assessed points you will face a surcharge on your insurance for several years. If you have 6 or more points over the last three years you can face additional surcharges through the Motor Vehicle Commission. All in all, a single speeding ticket can end up costing you thousands of dollars.
What to Do If You Receive a Speeding Ticket in Vineland
If you have received a speeding ticket in New Jersey your first step should be to contact a traffic lawyer. A traffic attorney is an expert in traffic law. He can quickly and easily identify weak points in the state's case to further reduce or completely eliminate the number of points you receive. Less points on your license means you will not be charged with higher insurance premiums. Reducing or eliminating points from your speeding ticket can help you avoid being disqualified from the "voluntary market" and paying even higher rates on an "assigned risk" plan. Do not delay in contacting a traffic attorney if you have received a speeding ticket in New Jersey.
Vineland Speeding Ticket Defense Lawyer Offering Free Consultations
If you have been stopped and issued a speeding ticket, don't hesitate to call Lombardo Law Group, LLC. Under certain circumstances, such as when the penalties are severe, you are facing a revocation of your driving privileges or there are related criminal charges, it may be advisable to seek an experienced traffic attorney. Vineland speeding ticket lawyer Joseph Lombardo has been representing clients in traffic-related matters. Contact Lombardo Law Group, LLC today for a free, initial consultation at (609) 318-6196.
Practice Areas
Case Results
The Personal Injury Trial attorneys of Lombardo Law Group, LLC have recovered 10s of Millions for accident victims over their careers
Client Testimonials

"Joe is a top-notch attorney who zealously represents his clients with intelligence, compassion and integrity. A great resource and team player, I wholeheartedly recommend Joe Lombardo." – Joseph U.