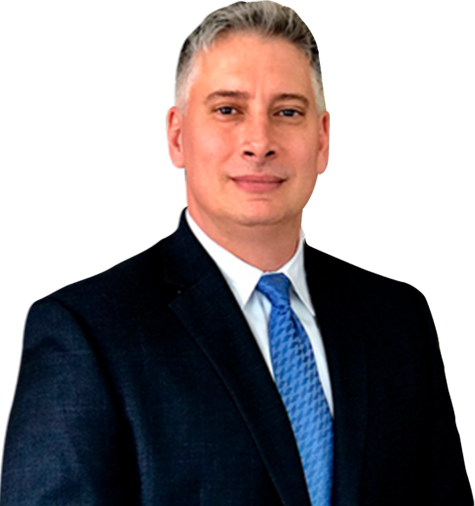 Attorney
Joseph A. Lombardo
DWI (Driving While Intoxicated) is New Jersey's term for the more well-known charge of DUI (Driving Under the Influence). But while the names may be slightly different, the end result of a conviction is much the same: incarceration, license suspension, costly fines and fees, and assorted miscellaneous penalties. Not only are there numerous short-term consequences — the repercussions of a drugged or drunk driving offense can continue to haunt you well into the future. If you are convicted, the incident will stay documented on your record for as long as 10 years. This can create an obstacle in matters of employment, housing, and other parts of your life.
If you have been arrested for intoxicated driving in Linwood, it is a serious matter. The charges against you have the potential to take away your mobility, impose financial hardship, and even deprive you of your freedom. It is extremely important that you act quickly to protect your rights by contacting an experienced Linwood, New Jersey DWI defense lawyer. To schedule your free and confidential legal consultation, call the law offices of attorney Joseph Lombardo right away at (609) 318-6196.
Joseph Lombardo: Linwood, New Jersey DWI Defense Attorney
DWI charges can turn your life completely upside down, creating enormous amounts of stress and anxiety. Many people do not have any prior experience going through the legal system, and the procedures surrounding drunk driving allegations can be very alienating and confusing. However, you don't have to go through this difficult time on your own. Lombardo Law may be able to help.
DUI lawyer Joseph Lombardo has more than 20 years of experience handling cases just like yours, including first time and repeat offense DWI. Lombardo Law is a results-driven firm with a focus on aggressive representation for clients, and is equipped with more than two decades of practical knowledge to bring to your case. Call our law offices today to arrange for your free appointment.
Refusing a Breathalyzer
People are often surprised to learn that the act of refusing a breathalyzer test can lead to consequences similar to those for an actual DWI. New Jersey observes a law called "implied consent," which holds that all motorists in the state give their consent to breath testing at the time they receive a license. If a driver breaks this consent by refusing a breathalyzer test, he or she can be penalized with license suspension, numerous fines (which can add up to several thousand dollars), and mandatory enrollment in an Intoxicated Driver Program (IDP) through an Intoxicated Driver Resource Center (IDRC).
With that in mind, breathalyzer devices do have a reputation for inaccurate readouts and general unreliability. This may be a factor in your case, as these devices can easily malfunction. Furthermore, breath test operators must have a valid and up-to-date license (renewed every three years); otherwise, the results are inadmissible.
Penalties for DWI Charges in Linwood
If you are convicted of DWI in Linwood or elsewhere in the state, you can be penalized with:
Jail Time
License Suspension
Assorted Fines
These penalties increase or decrease depending on factors like:
BAC (Blood Alcohol Content)
Prior Offenses
Aggravating Factors (e.g. School Zone)
For example, all persons with a BAC of 0.08% or higher can be charged; but if the BAC is specifically 0.10% or greater, the penalties become worse. The same can be said of repeat offenses versus a first offense. Even in the "best case scenario" of a first time DUI with a BAC under 0.10%, the penalties can be severe — and they only climb from there.
The following penalties can be imposed for first offense with a BAC under 0.10%, as stated by the New Jersey Motor Vehicle Commission:
Prison Term: up to 30 days
License Suspension: up to 3 months
Fines, Fees, and Surcharges: assorted
The assorted financial penalties are as follows:
Neighborhood Services Fund: $75
Alcohol Education and Rehabilitation Fund (AERF): $100
Drunk Driving Fund: $100
IDRC: $230
General Fine: $250-$400
Surcharge (3 years, annual): $1,000/year ($3,000)
Additional fees also apply to the IDRC component, such as a $100 attendance fee and another $100 fee for license restoration. As you can see, DWI convictions can rapidly become very expensive. These expenses are further compounded by the loss of a license, which can interfere with your commute, your career, and ultimately, your livelihood.
If you or one of your loved ones was arrested for drugged or drunk driving, it is critical that you contact an attorney right away. To set up a free and private consultation, call the law offices of Joseph Lombardo at (609) 318-6196, or contact us online today.
Practice Areas
Case Results
The Personal Injury Trial attorneys of Lombardo Law Group, LLC have recovered 10s of Millions for accident victims over their careers
Client Testimonials

"Joe is a top-notch attorney who zealously represents his clients with intelligence, compassion and integrity. A great resource and team player, I wholeheartedly recommend Joe Lombardo." – Joseph U.