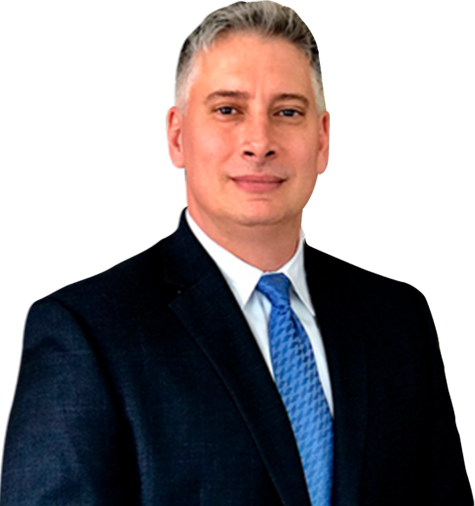 Attorney
Joseph A. Lombardo
Dogs are known as "man's best friend," but unfortunately, that isn't always the case. While most pets are well-behaved and do not pose a threat to the general public, dogs are still powerful predators and will always have the potential to inflict devastating bite wounds. Even a small dog can cause extensive damage, particularly if the victim is a young child or an elderly individual. If you or someone you love was seriously injured in an animal attack or dog mauling, you may be entitled to compensation for your injuries, your pain and suffering, and the financial losses resulting from the accident.
When you're recovering from serious injuries, all you want to do is focus on healing and getting back to your everyday life. Let Vineland dog bite injury lawyer Joseph Lombardo handle the legal work on your behalf while you recover. Joseph has over 20 years of experience representing Vineland, NJ injury victims and their loved ones, and is proud to serve clients throughout Southern New Jersey. Joseph will counsel and guide you throughout each and every stage of the legal process and will fight tenaciously in pursuit of maximum compensation for your injuries.
Even if you aren't quite sure whether you have a claim, please do not hesitate to call Lombardo Law at (609) 318-6196 for a free and private legal consultation. Our phone lines are always open, and your information will be kept confidential.
The Most Dangerous Dog Breeds
Thanks to heavy media coverage in recent years, most people have come to associate dog attacks with pit bulls to such an extent that certain communities have even banned the breed outright. However, pit bulls are far from being the only dog breed involved in attacks on humans. In fact, some of the most statistically dangerous dogs are widely perceived as lovable and harmless family pets.
According to the American Veterinary Medical Association (AVMA), the dog breeds most frequently implicated in bites, maulings, and attacks are:
Chow Chows
Collies
German Shepherds
Jack Russell Terriers
Labrador Retrievers
Mixed Breeds (Mutts)
Pit Bulls (American Pit Bull Terriers, American Staffordshire Terriers, Staffordshire Bull Terriers)
Rottweilers
Saint Bernards
Siberian Huskies
Spaniels
At the same time, state law makes no distinction between "dangerous" and "safe" dogs. In accordance with N.J.S.A. § 4:19-16, "The owner of any dog which shall bite a person while such person is on or in a public place, or lawfully on or in a private place, including the property of the owner of the dog, shall be liable for such damages as may be suffered by the person bitten, regardless of the former viciousness of such dog or the owner's knowledge of such viciousness."
Common Injuries Caused by Dog Attacks
Some common injuries and medical problems caused by dog bites include:
Bone Fractures
Lacerations
Nerve Damage
Scarring and Disfigurement
Severed Fingers
While their powerful jaws are their greatest weapon, dogs can also injure humans in other ways besides biting. For example, victims can also be seriously injured if they are chased and knocked down by a dog, especially in instances involving large breeds such as Great Danes, Mastiffs, and Irish Wolfhounds. In your free consultation, Joseph Lombardo will listen to your account of the attack and advise you with regard to your potential legal recourse.
Are Pet Owners Liable for Dog Bite Injuries in Vineland?
In many cases, dog bite victims hesitate to take legal action because the dog who caused the injury belongs to a relative or a friendly neighbor. If you want to take action but are worried about the financial implications, you can relax: in many cases, injury compensation is covered by the dog owner's homeowner's insurance policy.
Depending on the details of a policy, homeowner's insurance generally covers compensation for expenses arising from:
Medical bills, such as costs related to surgery or stitches.
Plastic surgery to correct scarring and disfigurement, which is often necessary in cases where victims sustain serious bites to the face, neck, and/or head.
Therapy and counseling for children, who can be severely traumatized and develop intense dog phobias. Young children may have recurring nightmares and/or suffer in school following an attack.
Wages and income which was lost while the victim was out of work recovering.
Unfortunately, insurance companies are somewhat notorious for attempting to minimize and underplay the true extent of the physical and emotional damage suffered by bite accident victims. Be advised that insurance adjusters, however polite and friendly they may be, are not on your side from a financial standpoint. You need an aggressive personal injury attorney who will protect your financial interests by standing against the insurance companies on your behalf.
Deadline for Filing a Dog Bite Injury Claim in Vineland, NJ
As a dog bite victim or the loved one of a victim, it's extremely important that you're aware of the time limits New Jersey imposes on plaintiffs who wish to file injury claims. This time limit, called the statute of limitations, varies by state and type of claim. The statute of limitations on dog bite injury claims in Vineland, NJ is two years, beginning from the date the injury occurred. With very rare exceptions, this time limit is absolute.
Because of the strict deadline set by the statute of limitations, it is absolutely critical to consult with an experienced attorney before it's too late. If you wait for too long, there may not be enough time to thoroughly investigate the evidence. Even if the bite occurred recently, it is always prudent to talk to an attorney sooner rather than later.
Call Our Vineland, NJ Dog Bite + Attack Injury Attorney Today
Don't wait until you're out of time: call Joseph Lombardo right away at (609) 318-6196 to set up your free, confidential case evaluation. Feel free to call any time of day or evening, including weekends.
Practice Areas
Case Results
The Personal Injury Trial attorneys of Lombardo Law Group, LLC have recovered 10s of Millions for accident victims over their careers
Client Testimonials

"Joe is a top-notch attorney who zealously represents his clients with intelligence, compassion and integrity. A great resource and team player, I wholeheartedly recommend Joe Lombardo." – Joseph U.