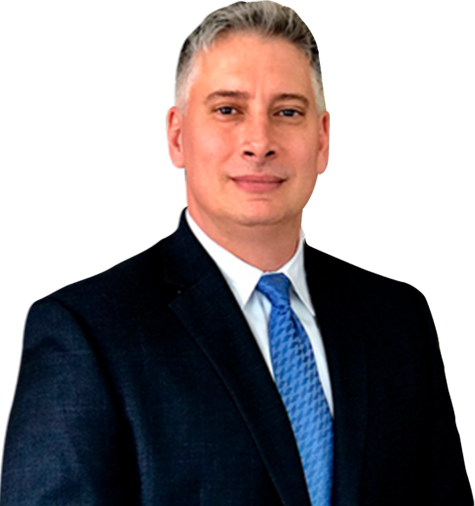 Attorney
Joseph A. Lombardo
There are dozens of questions racing through your mind after you've been in a serious car accident. How long will it take me to heal from my injuries? Is the driver who caused the accident liable? Can I seek compensation for medical care and other financial losses? How long do I have to file a lawsuit?
With so many important issues to think about, it seems overwhelming to begin a battle against stubborn insurance companies – especially when you're trying to heal from your wounds. At the same time, you may be entitled to collect significant financial compensation to help pay for your medical bills, the income you lost while you were out of work recovering, the cost of hiring caregivers and professional services, and other expenses related to your injuries. Personal injury lawyer Joseph Lombardo can help handle the legal work while you focus on your medical care.
Joseph has over 20 years of experience handling a wide variety of auto accident claims on behalf of injured New Jersey residents and their loved ones. Joseph prides himself on fostering compassionate, personal relationships with his clients while providing aggressive and tenacious legal representation. If you were seriously hurt by another driver, you deserve to have the circumstances of your accident investigated by a knowledgeable car accident lawyer.
To set up a free and completely confidential legal consultation, call Joseph today at (609) 418-4537. At Lombardo Law, our phone lines are open 24 hours a day, seven days a week, so please don't hesitate to call any time.
New Jersey's No-Fault System: Who is Liable for Personal Injury?
When it comes to car and other automotive accidents, there are two kinds of fault systems depending on the state: fault, and no-fault. New Jersey is a choice no-fault state, but what does that mean for you as an accident victim?
In the no-fault system, it does not matter which party caused the accident to occur, hence the term no-fault. Regardless of which driver was primarily to blame, the injured driver seeks compensation through the insurance company.
However, there's an important exception to this general rule of thumb: the injury victim may sue in cases involving exceptionally serious injuries which surpass a certain threshold. Under the no-fault system, you can potentially file a lawsuit if your injuries involved any of the following:
Broken Bones – Common types of bone fractures include simple, compound, greenstick, oblique, buckled, comminuted, and transverse.
Dismemberment – This means the loss of a body part, even it's a small appendage like a finger or a toe.
Loss of a Fetus
Permanent Injury – This covers serious permanent injuries which don't involve physical disfigurement and scarring. For example, a blow to the head can result in a traumatic brain injury (TBI) without altering any part of the victim's physical appearance.
Significant Scarring or Disfigurement – This can involve any part of the body, not just facial scarring. Scarring in car accidents is commonly caused by severe burns and lacerations from glass or flying debris.
Because New Jersey is a choice no-fault state, drivers also have the option to select traditional car insurance instead. Joseph will help you understand how your insurance affects your claim.
Finally, it's important for accident victims to understand that lawsuits are subject to a very strict legal deadline. This time limit, which varies by jurisdiction and type of claim, is called the statute of limitations. The New Jersey statute of limitations on personal injury claims is two years, counting down from the date the injury occurred.
Once the statute of limitations ends and the time window closes, your legal recourse will be extremely limited. For this reason, it is crucial to start discussing your accident with an experienced car accident attorney like Joseph Lombardo as soon as possible.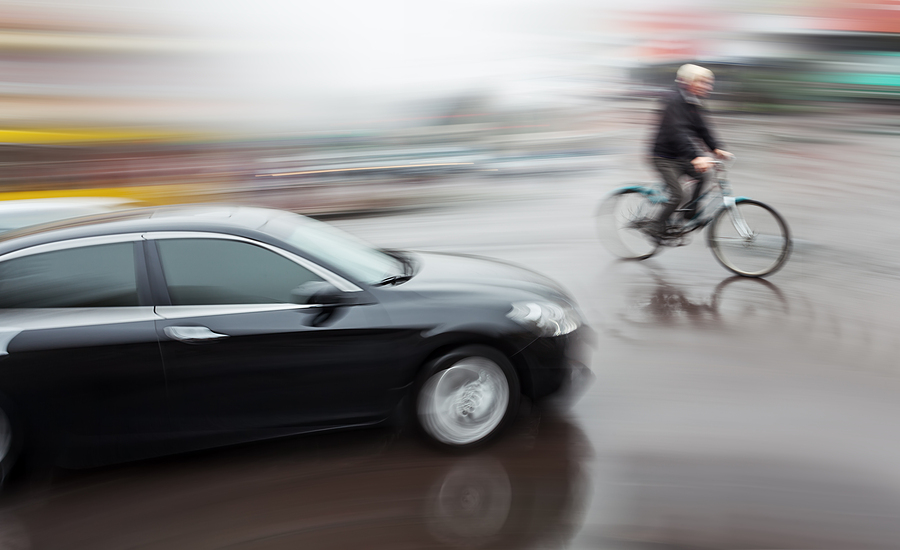 Common Serious Injuries Caused by Car Accidents
Car accidents can involve a tremendous amount of weight, speed, and physical force. Unfortunately, the result is often serious, even permanent injury to accident victims, and in some cases, wrongful death.
In addition to the bone fractures and permanent scarring discussed in the previous section, some other common injuries caused by car accidents include:
Facial Injuries – Facial injuries often occur when the victim strikes the dashboard and/or windshield.
Neck Injuries – "Whiplash" is caused by rapid movement of the head and neck. Effects include pain, headache, fatigue, and dizziness.
Severe Burns – Cars are full of highly flammable parts and chemicals, with burning gasoline being the most obvious hazard. Large third and fourth degree burns can be fatal.
Spinal Cord Injury (SCI) – SCI is a devastating injury type that can cause paralysis, difficulty regulating temperature and blood pressure, and chronic pain.
Traumatic Brain Injury (TBI) – TBI can have a wide range of effects depending on which part of the brain is injured. Possible medical outcomes include paralysis, vision loss, hearing loss, difficulty with speech and communication, and intellectual disability.
If you were severely injured in an auto accident in New Jersey, or if one of your loved ones was wrongfully killed, car accident attorney Joseph Lombardo can help you fight for compensation and accountability. Joseph offers free initial consultations, and will keep your information confidential. He is proud to represent clients across communities like Atlantic City, Hammonton, Vineland, Linwood, Cherry Hill, and more.
To schedule a free, private case evaluation with Joseph, call Lombardo Law today at (609) 418-4537.
Practice Areas
Case Results
The Personal Injury Trial attorneys of Lombardo Law Group, LLC have recovered 10s of Millions for accident victims over their careers
Client Testimonials

"Joe is a top-notch attorney who zealously represents his clients with intelligence, compassion and integrity. A great resource and team player, I wholeheartedly recommend Joe Lombardo." – Joseph U.