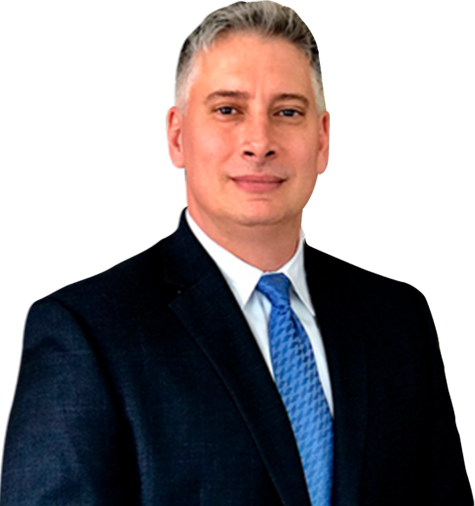 Attorney
Joseph A. Lombardo
Premises liability is an area of personal injury law that says that property owners are responsible for keeping their lands and buildings free of hazards and defects that could hurt residents, customers, and members of the public. Premises liability impacts buildings and properties of all types and sizes, ranging from small businesses to sprawling apartment complexes to popular entertainment venues like casinos, bars, and restaurants. Slip and fall claims are among the most common types of premises liability claims, in Linwood and throughout the rest of the country.
If you were seriously injured in a slip and fall accident in Linwood, New Jersey, you may be entitled to financial compensation. Compensation can help keep you more comfortable as you recuperate, and can help cover a wide array of expenses and losses, including but not limited to medical bills, surgery costs, and lost income resulting from missed work.
After you've been involved in a serious accident, you need to focus on resting, healing, and being with your loved ones. Let Linwood slip and fall lawyer Joseph Lombardo investigate your accident and handle the legal work, so that you can focus on making a recovery. Joseph has more than 20 years of experience handling personal injury claims on behalf of Linwood, NJ residents, and focuses his practice on compassionate and personalized legal representation for accident victims.
To set up a free and confidential case evaluation, call Joseph today at (609) 318-6196.
Understanding Slip and Falls and Premises Liability Law in Linwood, NJ
Negligence is a very important aspect of personal injury lawsuits of all types. In a legal context, negligence means that a person failed to foresee and correct a condition or problem which any other person would have noted and fixed under the same set of circumstances, resulting in serious harm to another person.
Where slip and fall matters are concerned, negligent property maintenance is often to blame. For example, some of the most common causes of slip and fall accidents include the following:
Broken handrails which collapse when used for support.
Damaged or sunken flooring which collapses under weight.
Loose or unsecured carpeting, wires, or cables, all of which present trip hazards.
Unrepaired leaks and wet patches.
Damaged sidewalks and potholes on sidewalks or parking lots.
Messy and cluttered floors and footpaths.
Failure to indicate and/or isolate a dangerous area with caution tape, warning signs, and so forth.
As you can imagine, many of the above hazards and problems occur because a Linwood, NJ property owner fails to take basic maintenance and repair measures. In some cases, the issue is not with the flooring itself, but with inadequate lighting which fails to illuminate the area properly.
Common Injuries Caused by Slip and Fall Accidents
While these deceptively simple accidents may not involve extreme speeds and physical forces like other types of accidents, unfortunately, they can still result in very severe injuries. These injuries can take months or years to recover from, and in some instances, may never heal entirely. Some of the more common types of injuries which can result from your Linwood slip and fall accident include:
Back Injuries
Bone Fractures
Broken Noses
Hand Injuries
Head Injuries
Hip Fractures
Spinal Cord Injury (SCI)
Torn Ligaments
Torn Tendons
Traumatic Brain Injury (TBI)
Wrist Injuries
Hand injuries and wrist fractures are especially common, as most people instinctively attempt to brace for a fall by extending their arms and hands toward the ground. Serious hand and wrist injuries can interfere with virtually all aspects of daily life while the victim recovers, ranging from work-related tasks like typing and lifting, to everyday necessities like opening doors and eating.
Slip and Fall Injury Statistics
The CDC reports nearly 26,000 adults aged 65 and older died from accidental falls in 2013, adding that men are statistically more likely to have a fatal fall. This is supported by the Bureau of Labor Statistics (BLS), which reports that falls led to 5% of all workplace fatalities among women versus 11% among men. The National Floor Safety Institute reports that overall, slip and falls lead to more than one million hospital visits each year, accounting for about 12% of all fall-related hospitalizations. Fall accidents are also a major cause of Traumatic Brain Injury (TBI), accounting for over 40% of TBI cases from 2006 to 2010. These statistics attest to how widespread and serious this problem really is.
Contact Our Linwood, NJ Slip and Fall Injury Attorney Today
If you or someone you loved was hurt in a slip and fall accident in Linwood, NJ, personal injury attorney Joseph Lombardo can help you fight for compensation and accountability. Joseph is available to take your call 24 hours a day, seven days a week, and offers free initial consultations.
Even if you aren't sure whether you have a claim, please do not hesitate to contact us for more information about your legal rights and how we can help you. To schedule a free and completely confidential case evaluation, call Lombardo Law right away at (609) 318-6196.
Practice Areas
Case Results
The Personal Injury Trial attorneys of Lombardo Law Group, LLC have recovered 10s of Millions for accident victims over their careers
Client Testimonials

"Joe is a top-notch attorney who zealously represents his clients with intelligence, compassion and integrity. A great resource and team player, I wholeheartedly recommend Joe Lombardo." – Joseph U.