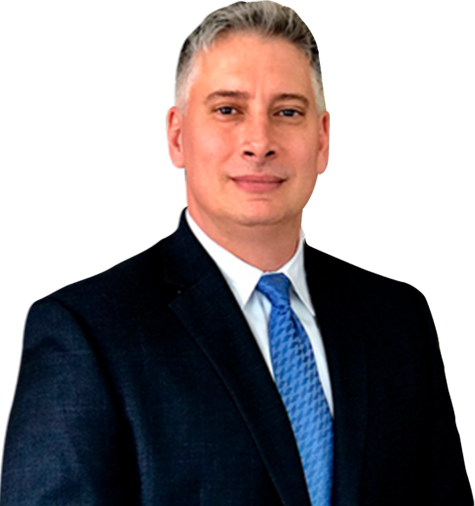 Attorney
Joseph A. Lombardo
When you're injured, you don't care about anything else outside of the pain and making it go away. Finding the right medical care can be difficult, especially when you're not sure if the person or business that caused your physical discomfort is going to do the right thing and provide compensation. The sad fact is, without experienced legal representation, you stand a poor chance of recovering the money damages you're entitled to receive. The insurance company may dodge your phone calls, adjusters could allege your injuries are unrelated to the accident, and you might only receive a lowball settlement offer that doesn't begin to cover your financial losses. How can you force those at fault to pay what's owed?
If you've been hurt in an accident, contact our Linwood, NJ personal injury attorneys today at (609) 418-4537. Your first consultation is always free, and our door is always open. This is your only claim, so it's important you give it every opportunity to succeed and return a favorable result. Don't delay.
What to Do After a Personal Injury in Linwood, NJ
The types of injuries you can sustain in an accident are different from those you encounter in your everyday life. This isn't a simple strain or a pulled muscle like you could suffer lifting something heavy. The pain won't go away on its own and you're likely to experience worsening symptoms the longer you go without treatment. Before you know it, you may be unable to work or perform even the simplest movements without experiencing a great deal of pain. Doctors, even those you've known for years, may be unwilling to treat you when they learn you're involved in a personal injury claim. Here's how our personal injury lawyers in Linwood help:
Locating Doctors in Your Area – going without treatment can be detrimental to your health and your claim. The insurance may use any gap in medical care to say that your injuries are unrelated to the accident. We can assist you in finding doctors in your area versed in the personal injury billing process to treat you.

Money is not a Concern – notifying your treatment team of your pending claim should keep any bills from arriving at your door or any doctor from refusing to treat you until your claim resolves. If you do get a bill, bring it to us and your legal team will handle it.
Every Dollar you Deserve – you want to know that our attorneys are going to work hard to obtain maximum money damages on your claim. Our legal team pursues insurance companies and at-fault parties without rest so all you have to worry about is your treatment plan and overall health. The rest is our responsibility.
Contact Our Linwood, NJ Personal Injury Lawyer for a Free Consultation
Whether it's a slip-and-fall claim or a car accident, you should always demand experienced legal advocates to prepare your case and work in your best interests. At the Law Offices of Joe Lombardo, we have more than 20 years experience fighting for clients and winning full settlements. Call us today at (609) 418-4537.
Practice Areas
Case Results
The Personal Injury Trial attorneys of Lombardo Law Group, LLC have recovered 10s of Millions for accident victims over their careers
Client Testimonials

"Joe is a top-notch attorney who zealously represents his clients with intelligence, compassion and integrity. A great resource and team player, I wholeheartedly recommend Joe Lombardo." – Joseph U.