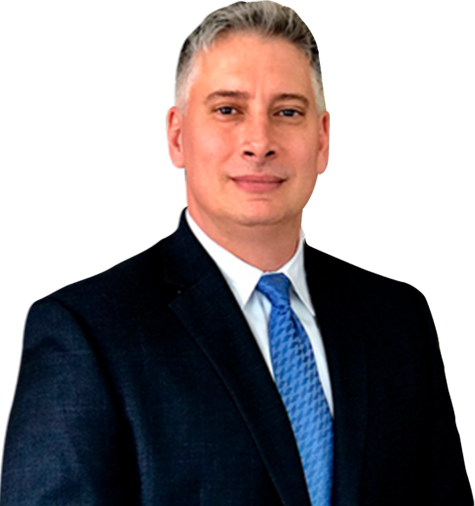 Attorney
Joseph A. Lombardo
If you've been injured because of someone else's negligence, they should be held responsible for covering the cost of those injuries. By filing a personal injury lawsuit, you can recover compensation for medical costs associated with your injury, lost wages, pain and suffering, and more. To file a successful personal injury lawsuit, you'll need the help of an experienced personal injury lawyer to gather evidence, advocate on your behalf, and negotiate a settlement that's proportional to the injuries that have affected your life.
The Linwood, New Jersey, personal injury attorneys at Lombardo Law Group, LLC, are available to assist people throughout New Jersey with their personal injury claims today. Don't waste any time getting in touch; call (609) 318-6196 today to schedule a free consultation to discuss your case.
Personal Injury Claims Our Linwood Attorneys Can Handle
The attorneys that work with the Lombardo Law Group, LLC, are capable of representing those involved in many different types of personal injury claims in Linwood and elsewhere in New Jersey. The following are some of the types of personal injury claims that they can handle.
Premises Liability
If you were injured due to someone's poorly maintained premises in Linwood, you can file a personal injury lawsuit to recover compensation for your injuries. Many privately owned establishments can be held responsible for injuries that happen on their property, including grocery stores, restaurants, bars, hotels, casinos, retail spaces, and malls.
Common injuries that result from improperly maintained premises include burns, which can result from exposure to extreme heat, electrical currents, harsh chemicals, and friction. Slip and falls are another type of injury that is commonly involved in premises liability cases. Slip and fall accidents can occur because of broken railings, loose wiring, uneven flooring, leaks, and poorly lit stairwells or hallways.
Vehicle Accident Injuries
Vehicle accidents can cause injuries to drivers and passengers and damage cars and other forms of personal property. If you and your legal representative can demonstrate that another driver (or a third party) is responsible for a car accident that resulted in an injury, you may be able to receive compensation.
Since there is a great deal of force involved in vehicle accidents, the range of injuries that can be sustained is wide. Broken bones, internal bleeding, cuts and lacerations, amputations, spinal cord injuries, and traumatic brain injuries are only a few of the injuries that can be sustained during a vehicle accident. These accidents usually involve cars, motorcycles, or trucks (including dump trucks, recycling trucks, delivery trucks, and more). Vehicle accidents can also involve bicycles, scooters, buses, and boats.
Workers' Compensation
Normally, workers' compensation insurance provides compensation for people who are injured while at work. It covers medical bills and lost income; unlike a lawsuit, workers' compensation insurance does not provide payments to cover pain and suffering. While workers' compensation is meant to compensate employees for their injuries, insurance companies do not always honor these claims. If this happens to you, you can use the help of an attorney to file an appeal.
Some employees suffer injuries at work then realize that their employer did not have workers' compensation insurance for them. If this is the case, you can contact an attorney for help filing a personal injury lawsuit against your employer, which can result in compensation for medical bills, lost wages, pain and suffering, and loss of companionship.
Medical Malpractice
If a doctor or medical practitioner provides a treatment that does not meet the accepted standards of safety and professionalism, the victim can file a medical malpractice suit against them. Common types of medical malpractice in Linwood include performing incorrect or unnecessary surgeries, prescribing inappropriate medications, prescribing medications in inappropriate amounts, making incorrect diagnoses or no diagnosis at all, and failing to follow up with a patient after a procedure.
Product Liability
If a product is made with a defect and it causes someone to suffer an injury, the victim may be able to file a personal injury lawsuit against the product manufacturer. Products that frequently cause injuries to users due to faulty manufacturing include children's toys, auto parts, medications, and medical equipment.
Exposure to Asbestos
Some people may be forced to expose themselves to asbestos in their workplace. Long-term exposure to asbestos can lead to lung cancer, asbestosis, and mesothelioma. People suffering from health issues due to exposure to asbestos over a long period of time should get in touch with an attorney to learn more about filing a personal injury lawsuit.
Assault & Battery
If you have suffered injuries as a result of assault or battery in Linwood, it's likely that you'll be able to file a personal injury lawsuit against the person who committed the act. Assault and battery are similar, but there are differences between them that should be noted.
Assault occurs when someone inflicts the fear of bodily harm against someone else; it is only valid if the victim truly fears being injured and the defendant has the means to carry out the threat. Battery is unwanted physical contact with someone else, and it includes unwanted sexual contact.
Dog Bites
Dog owners who are aware of their dog's proclivity for biting but let their dog out in public in an irresponsible way may be held accountable if their dog bites and injures another person. A dog owner cannot, however, be held responsible if their dog bites someone without previously having shown a propensity for biting. Victims of dog bites should note that it will be much more difficult to file a personal injury lawsuit if they were trespassing, committing a crime, or provoking the dog at the time of their injury.
Proving Negligence in Linwood Personal Injury Cases
A plaintiff in a personal injury case, with the help of their attorney, must demonstrate that their injuries happened because of the defendant's negligence. To do so, they must prove a few things. To show that a defendant was responsible for an injury you suffered, you must prove the four following things:
A duty of care – The plaintiff and their attorney must show that the defendant had a duty of care to others. This duty of care depends on the circumstances surrounding the injury. In a car accident, for example, the defendant has a duty of care to other drivers, which means driving safely and following traffic laws. In a premises liability case, the defendant has a duty of care to guests or customers who spend time on the premises.
The duty of care was breached – After they have demonstrated that the defendant had a duty of care, the plaintiff must demonstrate that the defendant breached this duty by performing, or failing to perform, an action, which led to unsafe conditions.
This breach of duty caused an injury – The plaintiff and their attorney must then demonstrate that the plaintiff's injuries were suffered as a direct result of the defendant's breach of duty of care.
The injury led to damages – The plaintiff must show that the injuries they sustained because of the defendant's negligent behavior caused them to suffer quantifiable financial and personal damages.
Comparative Negligence in New Jersey
New Jersey is a comparative negligence state. This means that in Linwood personal injury cases, the roles of both the plaintiff and defendant are evaluated, then each party is assigned a percentage of fault. If the plaintiff is more than 50% at fault for the incident, they will not be able to collect compensation for their injuries. In cases where the defendant carries most of the blame, the plaintiff's percentage of fault will be deducted from the settlement that they receive.
Statute of Limitations on Personal Injury Lawsuits in Linwood, NJ
When it comes to personal injury claims, it's important to take action as soon after the incident as possible. New Jersey has a statute of limitations for personal injury claims that lasts two years from the date of the injury or death. If a plaintiff in Linwood attempts to file a personal injury lawsuit after two years, they will not be able to, unless there are exceptional circumstances in their case.
The New Jersey statute of limitations means that victims of injuries need to act quickly to get the compensation they deserve. The first thing that victims should do when they begin the process of filing a lawsuit is to get in touch with an experienced Linwood personal injury attorney – the earlier, the better. An attorney can start working immediately to investigate the circumstances surrounding your injury by collecting physical evidence, speaking with witnesses and industry experts, and reviewing medical records.
Compensation for Plaintiffs During a Personal Injury Claim
There are two types of compensation that personal injury plaintiffs in Linwood can receive for their claims.
Compensatory Damages
Compensatory damages are intended to compensate a plaintiff for the financial, physical, and emotional pain they've gone through as a result of their injury. A major factor in compensatory damages is medical bills, which can include the costs of visits with physicians, medical equipment, physical therapy, medications, and ambulance rides. Compensatory damages can also cover services that a plaintiff requires due to an inability to perform basic tasks, such as house cleaning.
Another major factor in determining compensatory damages is lost wages. Plaintiffs can receive compensation for the wages that they've lost due to their inability to work; they can also receive compensation for their loss of ability to earn an income in the future. Pain and suffering can be included with compensatory damage awards as well. When someone dies a wrongful death, the death benefits awarded to their family can include similar compensation, in addition to compensation for funeral costs.
Punitive Damages
Punitive damages must be paid by defendants that have exhibited egregiously negligent or reckless behavior and are meant to discourage other parties from acting in the same way. New Jersey limits punitive damages to the higher of either of the following amounts: $350,000 or five times the amount of the compensatory damages that were issued.
The Personal Injury Claim Filing Process in Linwood, NJ
The personal injury claim process begins by filing a complaint. This will describe the facts of the case and the legal basis for your personal injury claim. The settlement process will begin when the complaint is served to the defendant.
The defendant and the victim will then attempt to agree on how much the victim will receive in compensation; if the defendant denies attempts to settle on an amount, the discovery phase will begin. During this phase, the victim and their attorney will collect evidence that they'll use to prove the personal injury claim. The case will then be brought to trial, where a judge or jury will decide whether the defendant should compensate the victim.
Contact a Linwood Personal Injury Attorney for a Free Consultation
If you are preparing to file a personal injury lawsuit in Linwood, New Jersey, you should seek legal representation immediately. Having an experienced lawyer on your side will increase your chances of getting the compensation you're entitled to in the wake of an injury caused by someone else's negligent behavior. Get in touch with Linwood personal injury lawyer Joseph Lombardo from Lombardo Law Group, LLC, to discuss your case in a free and private consultation. Call (609) 318-6196 today.
Practice Areas
Case Results
The Personal Injury Trial attorneys of Lombardo Law Group, LLC have recovered 10s of Millions for accident victims over their careers
Client Testimonials

"Joe is a top-notch attorney who zealously represents his clients with intelligence, compassion and integrity. A great resource and team player, I wholeheartedly recommend Joe Lombardo." – Joseph U.