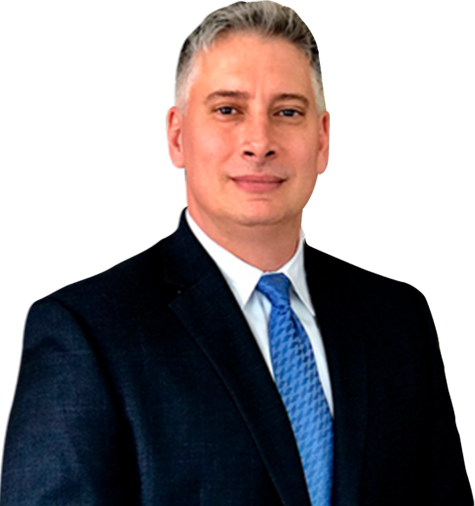 Attorney
Joseph A. Lombardo
There's a reason we consult with doctors, nurses, and surgeons when we are sick or injured: we recognize that these people are trained experts with years of schooling and experience behind them. We realize that we cannot diagnose or operate on ourselves, and so we take the time to select a doctor, believing he or she will provide competent care. We sacrifice large payments and place huge amounts of trust in healthcare providers, based on the reasonable assumption that we will be in good, safe, professional hands.
The majority of doctors are caring and talented practitioners, and save countless lives every day. But unfortunately, our trust as patients is sometimes betrayed. All too often, medical professionals provide substandard care to their patients, resulting in serious physical harm that may even be worse than the original condition. When a patient is seriously hurt or even killed by an avoidable act of incompetence or outright negligence, the physical, emotional, and financial damage that results to survivors and family members can impose terrible suffering that may last for a lifetime.
During this difficult time, you may feel as though you have nowhere to turn. Fortunately, that isn't the case: attorney Joseph Lombardo may be able to help you fight for compensation. To schedule your free legal consultation, call our law offices right away at (609) 318-6196.
Joseph Lombardo: Linwood, NJ Medical Malpractice Attorney
Unfortunately for survivors, victims, and their family members, medical malpractice cases are notoriously difficult to pursue. Statistically speaking, the majority of these cases result in a victory for the defendants, and the burden of proving that malpractice took place falls on the plaintiff. For these reasons, it is extremely critical that you do not attempt to represent yourself — you need the support of a dedicated, aggressive attorney with a history of success in the courtroom.
Linwood medical malpractice lawyer Joseph Lombardo is armed with more than 20 years of experience handling even the most challenging and complex of New Jersey medical malpractice cases. Joseph Lombardo is committed to advocating for justice and compensation on behalf of his clients, and will fight tirelessly on your behalf. You will always be treated with dignity and compassion, and Joseph Lombardo will guide you through each and every step of the legal process as your case develops.
What Is Considered Medical Malpractice?
Before you can attempt to sue for malpractice, it is important to understand what medical malpractice really is, and what is isn't.
If a doctor acts in accordance with the accepted, industry standards for providing reasonable care, it is not malpractice. A disappointing outcome does not constitute malpractice, so long as the doctor was competent and did what should have been done.
If a doctor violates safety regulations, is negligent, or makes a mistake that another doctor would have avoided, and his or her errors result in harm or injury to a patient, it may be considered malpractice.
Proving Medical Malpractice in Linwood, NJ
Once again, proving medical malpractice often poses a challenge to the victims. This is partially because the alleged malpractice must meet four basic conditions:
A formal patient-doctor relationship must exist.
The doctor must act negligently.
The doctor's negligence must lead to an injury.
The injury must lead to damages (e.g. lost wages, medical bills).
The third point on the list — that the doctor's negligence resulted in injury — can present a major hurdle in medical malpractice cases where the patient was already injured or ill. For example, it can be very difficult to prove that the doctor's mistake killed a terminally ill patient, rather than the natural consequences of a preexisting condition. Once again, the many challenges of successfully demonstrating malpractice highlight the importance of retaining a skilled and experienced lawyer.
Schedule Your Free Consultation with Our Linwood, NJ Medical Malpractice Lawyer
If you were hurt by your healthcare provider, you may be entitled to compensation for the suffering you have endured. To speak confidentially with a Linwood malpractice attorney, call the law offices of Joseph Lombardo at (609) 318-6196, or contact us online. Your first consultation comes free of charge, and New Jersey limits the amount of time you have to file a malpractice claim after an injury, so don't delay: call right away to start reviewing your legal options with Joseph Lombardo.
Practice Areas
Case Results
The Personal Injury Trial attorneys of Lombardo Law Group, LLC have recovered 10s of Millions for accident victims over their careers
Client Testimonials

"Joe is a top-notch attorney who zealously represents his clients with intelligence, compassion and integrity. A great resource and team player, I wholeheartedly recommend Joe Lombardo." – Joseph U.