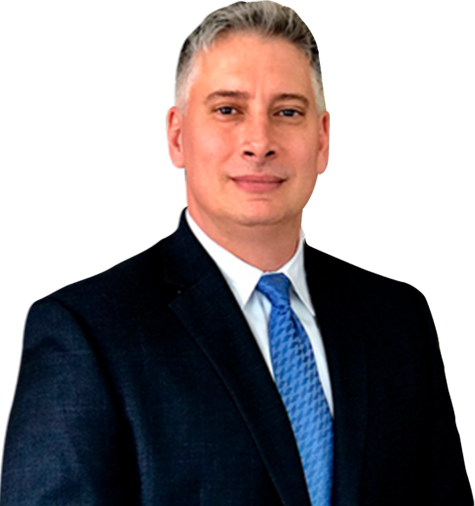 Attorney
Joseph A. Lombardo
A serious injury can have a huge impact on your life. You may lose the physical ability to do the activities that you usually do, including work. You may also be saddled with huge medical bills, property damage, and lost wages due to an inability to work. While a personal injury lawsuit against the party that was responsible for your injury won't reverse what happened, it will allow you to recover compensation for the damages you suffered.
If you or someone close to you has suffered an injury due to someone else's negligence, get in touch with the Cherry Hill personal injury lawyers from the Lombardo Law Group, LLC. They can represent you and handle the legal side of things so that you can focus on recovering from your life-altering injury. The attorneys from the Lombardo Law Group, LLC, have the experience to get you the compensation you're entitled to. Call Joseph Lombardo today at (609) 318-6196.
Personal Injury Claims Our Cherry Hill Attorneys Handle
Our Cherry Hill attorneys are able to represent plaintiffs that are making a wide variety of personal injury claims, including those that follow:
Assault Injuries
Victims of nearly every type of assault — hate crimes, violent crimes, simple assault, aggravated assault, sexual assault, domestic violence, and threats of bodily harm — are able to collect compensation for their medical bills, lost income, and pain and suffering.
Traumatic Brain Injuries and Spinal Cord Injuries
Severe injuries to the brain, also known as traumatic brain injuries, can have a major impact on a victim's ability to live a normal life. Symptoms of traumatic brain injuries include paralysis, reduced motor control, difficulty speaking, difficulty seeing and hearing, and chronic pain. These types of injuries usually happen as a result of accidents that involve a great deal of force, including car accidents and assault.
Burns and Dog Bites
Burn injuries happen when a victim is exposed to extreme heat, electrical currents, friction, or harsh chemicals, often without warning or knowledge of the danger. Dog bites can result in severe injuries, including torn tendons, broken bones, and cuts and lacerations; they happen because of negligent dog owners who fail to leash their dogs in accordance with the law.
Car Accident Injuries
Car accidents can have a negative impact on victims' lives because they not only cause injuries but also severe damage to personal property. If you and your lawyer can prove that your injuries and property damage happened as a result of someone else's negligence, you may be able to recover compensation.
Caregiver Negligence and Medical Malpractice
Nursing homes and hospice facilities that do not properly care for their residents can be sued for negligence if the victim is injured. Common injuries that result from caregiver negligence in Cherry Hill include malnutrition and dehydration, bedsores, and bone fractures. Medical malpractice is similar in that treatment is considered to be negligent if it does not meet accepted standards of safety and professionalism and results in harm to the victim.
Premises Liability
If you were injured due to a poorly maintained Cherry Hill property, you may be able to file a lawsuit for negligence. Restaurants, bars, casinos, hotels, grocery stores, parking lots, retail spaces, and other public places can be held accountable through a premises liability lawsuit if the owner's failure to keep their premises safe resulted in an injury.
Product Liability
Product manufacturers can be held responsible for any injuries that their products cause if it can be proven that their product was improperly labeled, manufactured, or packaged. Cars, prescription drugs, medical devices, and household appliances are common products that cause injuries to users.
Workers' Compensation
Typically, workers' compensation exists to provide compensation for medical bills and lost wages to people that were injured while working. However, if your workers' compensation claim was denied or your employer did not provide proper coverage for you, you should use the assistance of an attorney to file an appeal or to file a lawsuit against your employer.
Proving Negligence with a Cherry Hill Personal Injury Attorney
If you'd like to receive compensation for your personal injury claim in Cherry Hill, you and your legal representation will have to prove that your injuries happened as a direct result of the plaintiff's negligence.
The first aspect of proving negligence is demonstrating that the plaintiff had a duty of care. Secondly, you must demonstrate that the plaintiff breached their duty of care by failing to exhibit safe behavior. Then, you must demonstrate that the plaintiff's failure to exhibit safe behavior caused your injury and that your injury caused you physical, emotional, and/or financial damages.
Compensation Available to Plaintiffs During a Personal Injury Claim
Most of the money that plaintiffs can receive through a personal injury claim is compensatory. These damages can include medical expenses that are related to the injury, lost wages (both past and future), and pain and suffering. In Cherry Hill, it is also possible to receive punitive damages if the defendant exhibited extreme negligence or recklessness. The amount that a plaintiff can receive in punitive damages is capped at either $350,000 or five times the amount of the compensatory damages.
Personal Injury Attorney Serving Cherry Hill, New Jersey
Cherry Hill, New Jersey, personal injury attorney Joseph Lombardo is able to help you get compensation following your injury. Statutes of limitation apply, so act quickly. You can schedule a free and confidential consultation with Joseph Lombardo to discuss the details of your case. Get in touch today by calling (609) 318-6196.
Practice Areas
Case Results
The Personal Injury Trial attorneys of Lombardo Law Group, LLC have recovered 10s of Millions for accident victims over their careers
Client Testimonials

"Joe is a top-notch attorney who zealously represents his clients with intelligence, compassion and integrity. A great resource and team player, I wholeheartedly recommend Joe Lombardo." – Joseph U.