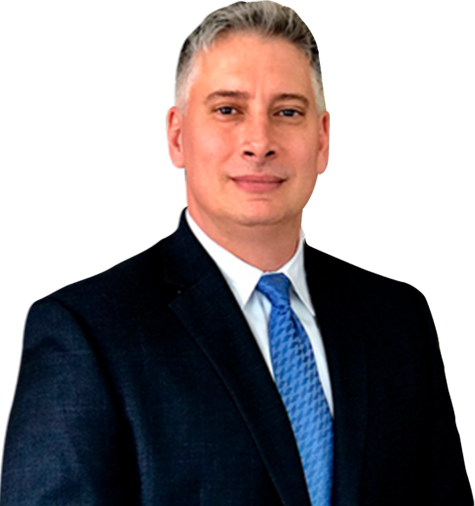 Attorney
Joseph A. Lombardo
Trucking is a hugely important part of the U.S. economy, responsible for a full 70% of the country's freight transportation. As a result, millions of commercial trucks are constantly traveling across the country's roadways at any given moment in time. Unfortunately, these vehicles have the potential to pose a serious threat to other drivers sharing the road. Because of the crucial role the trucking industry plays in contributing to the national economy, professional truck drivers are under massive pressure to make quick journeys with tight deadlines and fast turnarounds. This often leads to trucker fatigue, where exhausted drivers work far longer than their maximum shifts allow, eventually falling asleep behind the wheel and causing a terrible accident.
If you were seriously injured in a truck accident in or near Atlantic City, or if someone you love was killed in a crash, you could possibly be entitled to financial compensation for the terrible damages you have incurred. To speak in a free and private legal consultation with an experienced Atlantic City truck accident lawyer, call the law offices of Joseph Lombardo at (609) 445-4300 today.
How Our Atlantic City Truck Accident Lawyer Can Help
Because passenger vehicles are so much lighter and smaller than 18-wheelers and other commercial big rigs, they often sustain incredible damage when collisions occur. Unfortunately, this tends to translate to catastrophic injuries and sometimes even wrongful death for the occupants of the passenger vehicles. These injuries and their effects can linger for years or even a lifetime, while the death of a driver or passenger leaves a gaping emotional and financial void which the surviving family members and spouses most contend with for the rest of their lives.
Auto accidents can have devastating and long-lasting effects on their victims. You may be struggling with physical injuries, emotional trauma, and financial hardship as a result of your hospital bills and other medical costs. You are already heavily burdened with physical, emotional, and financial challenges — you shouldn't have to shoulder the additional burden of handling your own legal representation while you are focused on recovery.
Let Lombardo Law assist you during this difficult time. Attorney Joseph Lombardo is equipped with more than 20 years of practical experience representing New Jersey truck accident victims and their families and takes a strategic approach to each and every case. You deserve closure and justice for all the pain and suffering you have endured so that you can begin to heal and move forward with your life. Joseph Lombardo can help you get there.
Trucking Accidents Caused by Truck Driver Fatigue
Trucker fatigue is not a theory: it is a well-documented phenomenon with abundant statistical data. A 2004 study conducted by the National Sleep Foundation (NSF) involving nearly 1,500 participants found that 60% of drivers reported feeling drowsy during the previous year, while 37% reported either "nodding off" or falling asleep at least once in their lives while driving.
Fatigue is estimated to account for approximately 13% of all trucking accidents, while the August 2006 Large Crash Causation Study conducted by the National Highway Traffic Safety Administration (NHTSA) found that sleeping was the critical cause of 4,876 crashes. The FMSCA, or Federal Motor Carrier Safety Administration, reports that fatigue affects 2.6% of all truck drivers, while by comparison, 1.8% of drivers used illegal drugs, and only 1% of drivers operated a vehicle under the influence of alcohol. This data means that fatigued driving is almost three times more likely to be an issue than intoxicated driving.
Major roadways in Atlantic City which may be particularly susceptible to commercial trucking accidents due to their size include:
The Jersey Turnpike
The Black Horse Pike (Harding Highway)
White Horse Pike
The Atlantic City Expressway
Maximum Shifts for Truckers to Avoid Trucking Accidents
Truckers are bound to obey the industry standards and regulations set forth by the FMCSA. At present, these are the maximum shift limits which professional truck drivers must obey:
Driving Window Limit: 14 hours
Driving Limit: 11 hours
Duty Limit: 60-70 hours
The driving window limit refers to the daily limit, although it is not based on a 24-hour period. To quote the FMCSA's Interstate Truck Driver's Guide to Hours of Service, "You are allowed a period of 14 consecutive hours in which to drive up to 11 hours after being off duty for 10 or more consecutive hours."
The driving limit means that "during the 14-consecutive-hour period explained above, you are only
allowed to drive your truck for up to 11 total hours."
The duty limit is "based on a 7 or 8-day period," which is why the limit can range from 60 to 70 hours. It can be thought of as an approximately weekly limit.
Atlantic City Truck Accident Attorney Offering Free Consultations
If a truck driver violates any of these established, accepted regulations, falls asleep, and subsequently causes an accident resulting in damages, he or she could possibly be considered negligent. This means he or she could also be held liable for your losses.
To set up a free, confidential case evaluation, call Joseph Lombardo of Lombardo Law right away at (609) 445-4300, or contact us online. You only have a limited amount of time to file a claim after an accident, so don't wait until it's too late: call us today to start exploring your options.
Practice Areas
Case Results
The Personal Injury Trial attorneys of Lombardo Law Group, LLC have recovered 10s of Millions for accident victims over their careers
Client Testimonials

"Joe is a top-notch attorney who zealously represents his clients with intelligence, compassion and integrity. A great resource and team player, I wholeheartedly recommend Joe Lombardo." – Joseph U.