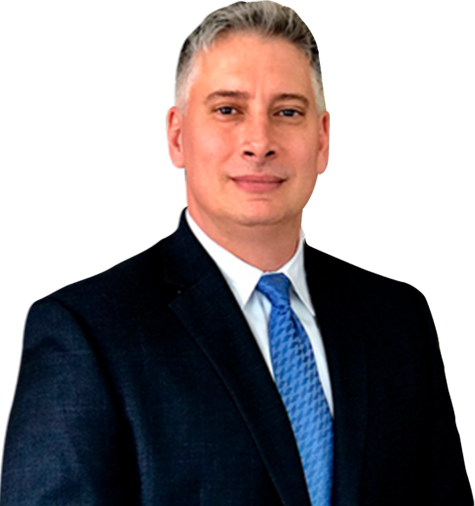 Attorney
Joseph A. Lombardo
When we enter a premises as a patron, visitor, resident, or even passerby, we expect that the owners and operators of that premises have taken care of any safety hazards which may be present on the property. In fact, New Jersey and federal laws have been enacted to help protect public safety by requiring that property owners take reasonable steps to ensure safe conditions on their premises. Unfortunately, these laws are not always obeyed, and in the worst-case scenario, the result can be an injurious or even fatal slip and fall accident.
Slip and fall accidents make up the majority of all premises liability accidents that occur in New Jersey. This is partially because slip and fall, which is sometimes called trip and fall or slip, trip, and fall, can be caused by numerous property conditions, and can happen in any environment. However, whatever the cause or location of a given accident may be, slip and fall incidents tend to have one trait in common: they cause serious physical, emotional, and financial damage to the victims.
Joseph Lombardo: Atlantic City Slip and Fall Attorney
If you believe you have been the victim of an Atlantic City slip and fall accident due to unsafe property conditions, you may have a case for a premises liability lawsuit. At the law offices of Joseph Lombardo, our premises liability attorneys have over 20 years of experience providing aggressive representation in Atlantic County and Atlantic City slip and fall cases. For more than two decades, our Atlantic City premises liability lawyers have litigated a wide variety of slip and fall cases, including but not limited to property types such as:
Apartment Complexes
Casinos
Construction Sites
Grocery Stores
Gyms
Hotels
Lobbies
Malls
Nursing Homes
Office Buildings
Pools
Restaurants
Stairwells
Slip and Fall Injury + Death Statistics
Despite its innocuous-sounding name, slip and fall is a serious health problem in the United States and in Atlantic City. According to the Bureau of Labor Statistics, in 2012:
668 workers were killed by slip and fall accidents.
Slip and fall accidents accounted for 15% of all fatal industrial accidents.
Out of the 668 deaths related to slips and falls which were reported in 2012, 11 occurred in New Jersey. This means that in 2012, New Jersey accounted for 1.6% of all industrial slip and fall deaths. More slip and fall deaths occurred in New Jersey than in many other states, including but not limited to Alabama, Colorado, Hawaii, North Dakota, Oklahoma, and West Virginia.
When you consider the data related to slip and falls outside the workplace, particularly pertaining to the elderly segment of the population, the accident statistics become even more alarming. According to the Centers for Disease Control and Prevention:
Falls are the leading cause of injuries and fatalities among people aged 65 and older.
In 2010, emergency rooms reported 2.3 million nonfatal slip and falls.
The same year, fall accidents cost $30 billion in medical bills.
Common Injuries Caused by Slip and Fall Accidents
Not only are slip and fall accidents pervasive, they frequently cause serious and painful injuries which can require costly, long-term medical attention. Sometimes, slip and fall-related accidents even lead to the death of the victim. Common health problems associated with slip and falls include:
Bone Fractures
Broken Bones
Foot and Ankle Injuries
Neck Injuries
Spinal Injuries
Traumatic Head/Brain Injuries
The CDC estimates that up to one third of all slip and fall accidents cause moderate to serious injuries. The CDC also reports that in the United States, slip and falls cause roughly 20,000 deaths on an annual basis.
Part of the reason slip and fall accidents are so common is that they can be caused by almost anything, anywhere. Sadly, slip and fall occurrences are often caused by negligence which could have been quickly and easily rectified. For example, it takes minimal time and effort to warn passerby of a wet patch of ground with a "Slippery When Wet" sign, yet these simple preventive measures are seldom taken — at the expense of the victims and their families. Some of the most common causes of slip and fall accidents include:
Clutter/Debris
Floor/Ground Cracks
Floor/Ground Holes
Icy Patches
Loose Cables/Wires
Uneven Flooring
Unstable Surfaces
Wet Patches
Atlantic City Property Maintenance Code
The state of New Jersey and the community of Atlantic City observe various property maintenance laws which are designed to hold property owners and operators to a reasonable standard of safety for the general public. For example, in New Jersey, when a property owner or operator is aware of an unsafe condition on their premises, he or she is legally obligated to remove or repair the damaged or hazardous area. If the owner fails to do so, they may be considered liable for allowing unsafe property conditions to continue.
Under § 207-2, which is part of the Property Maintenance Code of the City of Atlantic City:
Any person or entity violating any of the terms of this chapter shall, upon conviction thereof, be subject to a fine of not less than $100 nor more than $2,000 or imprisonment for not more than 30 days, or both, at the discretion of the court. Each day that a violation continues after due notice has been served, in accordance with the terms and provisions hereof, shall be deemed a separate offense.
Various chapters of the Code outline regulations involving property maintenance issues such as the removal of yard waste, construction codes, the handling of brush, grass, and weeds, and other matters.
Atlantic City Slip and Fall Injury Attorney Offering Free Consultations
If you or a loved one has been injured in a slip and fall accident, you may be entitled to financial damages to help mitigate the associated medical expenses. To speak with an experienced Atlantic City slip and fall attorney about your case, call the law offices of Joseph Lombardo at (609) 445-4300, or contact us online. Our slip and fall lawyers are available 24 hours a day, seven days a week.
Practice Areas
Case Results
The Personal Injury Trial attorneys of Lombardo Law Group, LLC have recovered 10s of Millions for accident victims over their careers
Client Testimonials

"Joe is a top-notch attorney who zealously represents his clients with intelligence, compassion and integrity. A great resource and team player, I wholeheartedly recommend Joe Lombardo." – Joseph U.