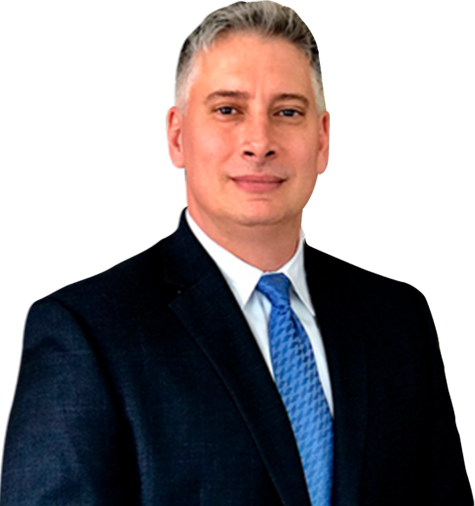 Attorney
Joseph A. Lombardo
From the time you wake up in the morning to the time you go to bed at night, you will use dozens if not hundreds of different products. From electronic gadgets and kitchen appliances, to food and clothing, to medical equipment and prescription medications, all of us rely on a wide variety of products designed to keep us healthy and safe from harm. When products break or malfunction due to manufacturing defects, design flaws, or other issues, negligent manufacturers should be held liable for consumer injuries and fatalities.
If you were injured by a defective product in Atlantic City, or if one of your loved ones became an injury victim or wrongful death victim, attorney Joseph Lombardo may be able to help you recover compensation for your pain, suffering, and financial losses, including medical bills, funeral expenses, and lost income. Joseph has over 20 years of experience handling complex personal injury and wrongful death claims on behalf of Atlantic City, NJ residents. By taking a nuanced and results-oriented approach to each case he handles, Joseph has obtained favorable outcomes for numerous clients during his many years practicing personal injury law.
To set up a free, completely confidential legal consultation with Joseph, call Lombardo Law at (609) 445-4300. Our phone lines are always open, including nights and weekends, and you will not be charged any fees for your consultation.
Types of Defective Product Claims Our Atlantic City Lawyer Handles
It isn't just industrial-grade or complex machinery which can harm consumers and their family members. Unfortunately, almost any type of product you could imagine has the potential to cause catastrophic injury to unknowing consumers, no matter how simple or harmless the product initially appears to be. For example, talcum powder has recently been linked to an increased risk of ovarian cancer, leading to product liability lawsuits against manufacturer Johnson & Johnson.
Atlantic City defective product injury attorney Joseph Lombardo is prepared to handle a wide array of claims arising from malfunctioning and defective products, including but not limited to the following:
Defective Cars, Car Parts, and Automotive Equipment

Takata Airbag Recall (Acura, Honda, BMW, Chrysler, Ford, Dodge, Lexus, Mitsubishi, Mazda, Subaru, Nissan, Infiniti, Pontiac, Saab)
Toyota Floor Mats
GM Ignition Switch Recall
Trinity Guardrails
Bicycle Helmets
Motorcycle Helmets
Seat Belts
Baby Seats
Defective and Dangerous Prescription Drugs and Medications

Propecia
Depakote
Accutane
Fosamax
Hydroxycut
Crestor
Paxil
Celebrex
Avandia and Actos
AndroGel and Testosterone Supplements
Yaz and Yasmin Birth Control
Electronics and Appliances

Electric Heating Blankets
Toaster Ovens and Microwaves
Power Cords and Extension Cords
Space Heaters
Humidifiers
Implants and Medical Devices/EquipmentHip Replacements

Cochlear Implants
Transvaginal Mesh
Pacemakers
Toys and Products for Children

Cribs and Beds
Balls, Bats, and Sporting Equipment
Dolls and Stuffed Animals
Swimming Pool Toys
Magnetic Toys
Board Games and Game Pieces
Liability for Injury from a Defective Product in Atlantic City, NJ
When a consumer uses a product as intended, yet suffers an injury or becomes a wrongful death victim, the manufacturer may potentially be considered negligent and held liable for compensation. It depends on the circumstances surrounding the production and use of the product. Issues which can allow harmful or even fatal defects to compromise the safety of consumer products include the following:
Manufacturing Defects – Accidents and mistakes which occur during the manufacturing process.
Labeling Defects (Failure to Warn) – Manufacturers fail to clearly and prominently products which are dangerous or carry specific health hazards.
Design Flaws – Vulnerable points in the product's blueprint means the completed product is inherently and structurally dangerous by design, no matter how well the product happens to be assembled or constructed.
Improper Storage and Shipping – Products can degrade if they are improperly stored or shipped. Improper storage was the root cause of the ongoing Takata airbag recall. Volatile airbag propellants were improperly stored at Takata's Mexican plant, leading to chemical instability.
Depending on the type of product involved and the nature of the flaw or malfunction, product defects can lead to issues and safety hazards such as:
Clasps and buckles which fail to lock properly.
Frail or brittle products that can shatter, warp, or flex.
Straps and restraints which can shift or become loose.
Smothering or choking hazards, which are especially dangerous for infants and young children.
Surfaces and supports which crack, collapse, or break under weight.
Lethal food poisoning, chemical overdose, or product toxicity.
Products that do not respond to user input, e.g. don't turn off/on when they are supposed to.
Products that do not function as intended, e.g. exploding Takata airbags.
Products that are highly flammable, corrosive, or otherwise harmful.
Our Atlantic City Product Liability Attorneys Are Here to Discuss Your Defective Product Injuries
If you were hurt in Atlantic City after using a defective product, Lombardo Law may be able to help you and your loved ones get the compensation and closure you deserve. To start discussing your accident in a free and private case evaluation, call Joseph Lombardo at (609) 445-4300 right away.
Practice Areas
Case Results
The Personal Injury Trial attorneys of Lombardo Law Group, LLC have recovered 10s of Millions for accident victims over their careers
Client Testimonials

"Joe is a top-notch attorney who zealously represents his clients with intelligence, compassion and integrity. A great resource and team player, I wholeheartedly recommend Joe Lombardo." – Joseph U.