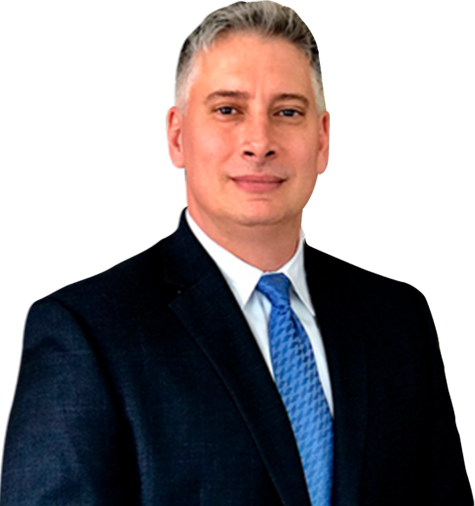 Attorney
Joseph A. Lombardo
We trust doctors, nurses, and other healthcare professionals to make reasonable and competent decisions about the way we should be treated as patients. When a doctor incorrectly diagnoses a developing medical condition, treatment is delayed while the problem becomes progressively worse, and the patient is forced to suffer through emotional and physical trauma which could have been avoided. In cases where a doctor fails to diagnose a fatal condition, the result can be the wrongful death of the victim.
Nothing could be more devastating than learning that your or your loved one's pain and suffering were caused by the people you trusted to take care of you. If you were injured or became seriously ill after receiving substandard medical care, or if one of your loved ones passed away after their doctor failed to diagnose and treat a serious condition, you may be entitled to compensation for your losses. Atlantic City medical misdiagnosis lawyer Joseph Lombardo can help.
Joseph has more than 20 years of experience representing medical injury victims in Atlantic City. Joseph will take the time to sit down with you, listen to your concerns, answer your questions, and walk you through the legal options you and your family could potentially explore. To set up a free, completely private case evaluation with Joseph, call Lombardo Law today at (609) 445-4300.
What Constitutes Medical Misdiagnosis and Malpractice in Atlantic City?
Sometimes a patient can experience a poor medical outcome even if his or her physician renders appropriate treatment and doesn't make any mistakes. However, there are also many cases where a patient is harmed by their doctor's negligence. Negligence occurs when a doctor or other healthcare professional causes or contributes to the injury, illness, or death of a patient due to:
Taking an action which any other doctor would have avoided under the same set of circumstances.
Failure to take actions that any other doctor would have taken under the same set of circumstances.
Doctors have a duty of care toward their patients, which means they are obligated to take all reasonable steps to meet normal standards of medical care. This means performing exams, checking for past conditions, asking patients questions, ordering lab tests, and taking any other steps which are appropriate based on the patient's medical situation. If a doctor makes a careless mistake or an unjustifiable error in judgment which results in medical harm, the doctor could potentially be held liable for injury, illness, or death to a patient.
Malpractice is one of the most complex areas of personal injury law, and it is not always obvious whether a doctor's actions were or weren't negligent. Even if you have doubts or uncertainties about your situation, it is always worth speaking to an attorney to determine whether you might have a claim. Don't worry about feeling lost or having too many questions – we are here to guide and support you.
Delayed Diagnosis and Failure to Diagnose Claims in Atlantic City
Medical malpractice can take many different forms, one of which is failure to diagnose correctly. This can occur when a doctor does not take a patient's complaints seriously, fails to correctly interpret medical evidence (like a brain scan), or fails to discover that a problem exists because he or she does not thoroughly examine the affected area or body system. Whatever the underlying reason for the misdiagnosis or delayed diagnosis may be, the results to the patient can be physically, emotionally, and financially devastating.
In some cases, even potentially fatal conditions like cancer or cardiovascular disease can be effectively treated with early detection and intervention. If a doctor fails to diagnose a condition in its early stages, the condition can progress to a point where it is either no longer treatable, or requires highly aggressive and invasive treatment. As a condition becomes more advanced, the patient may be forced to undergo costly, dangerous, and disfiguring surgery which could have been avoided if not for the doctor's negligence.
Even in cases where the underlying disease or injury is not considered life-threatening, such as a tiny bone fracture or a decaying tooth, failure to diagnose can gradually cause a minor problem to escalate into a major medical catastrophe. Without prompt and proper treatment, minor medical issues can lead to infection, high fever, gangrene, internal bleeding, and other serious complications depending on the condition.
Some examples of issues which commonly arise in claims involving diagnosis errors include:
Being too inexperienced to recognize a problem.
Conducting a cursory exam which is not comprehensive enough to detect the problem.
Failing to check in on a patient's progress.
Failing to conduct an exam.
Incorrectly interpreting test results.
Misdiagnosing a malignant tumor as benign.
Telling a patient that his or her precancerous mole or birthmark is no cause for concern.
Atlantic City, NJ Misdiagnosis Injury Attorney Offering Free Consultations
If you were injured or became seriously ill because your doctor failed to provide you with the quality medical care you deserve, you may be able to recover compensation to help with your medical bills and other expenses. To speak confidentially about your medical misdiagnosis injury in a free legal consultation, call Atlantic City misdiagnosis injury attorney Joseph Lombardo at (609) 445-4300 today.
Practice Areas
Case Results
The Personal Injury Trial attorneys of Lombardo Law Group, LLC have recovered 10s of Millions for accident victims over their careers
Client Testimonials

"Joe is a top-notch attorney who zealously represents his clients with intelligence, compassion and integrity. A great resource and team player, I wholeheartedly recommend Joe Lombardo." – Joseph U.