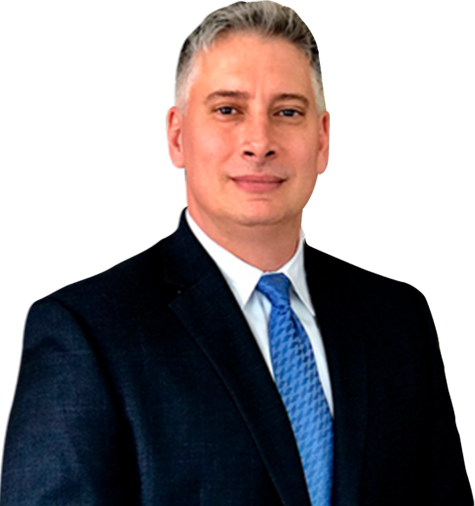 Attorney
Joseph A. Lombardo
When we become injured or ill, we place the ultimate trust in doctors and surgeons by quite literally putting our lives into their hands. Doctors and healthcare professionals spend many years studying and practicing in medical school, and when we commit ourselves to their care, we expect that their extensive training will protect us from suffering any harmful treatment under their watch. The majority of medical professionals are talented and scrupulous practitioners, and usually, nothing goes wrong for their patients. Nonetheless, numerous cases of medical malpractice are reported in America, and particularly in New Jersey, on an annual basis.
If you or a loved one has suffered as a result of a healthcare professional's negligent conduct in Atlantic City, you may be entitled to seek financial restitution as a form of compensation. A qualified Atlantic City medical malpractice lawyer from the law offices of Joseph Lombardo can help guide you through the litigation process, and ensure your legal rights as a patient are protected. We have over 20 years of experience providing residents of Atlantic City with aggressive legal representation and have successfully obtained personal injury awards and settlements for many of our clients.
What is Medical Malpractice in Atlantic City, NJ?
To help clarify whether you or a loved one may have been the victim of medical malpractice, it's important to have an understanding of what medical malpractice is and isn't.
It is not medical malpractice when an individual is simply dissatisfied with the results of the treatment which was appropriately rendered and met all standards of safety and professionalism.
It is medical malpractice when an individual is harmed by a treatment which did not meet standards of safety and professionalism. When a health professional fails to administer care which adheres to the rigorous standards imposed by the medical community, and that deviation from the industry norm leads to patient injury or death, it is medical malpractice.
Medical malpractice can manifest itself in many ways and is not strictly confined to matters of surgery. All of the following are common examples of medical malpractice:
Performing surgery on an incorrect site (e.g. operating on the left leg when it should have been the right leg).
Performing unnecessary surgery.
Prescribing an inappropriate type of medication.
Prescribing an inappropriate amount of medication.
Failing to prescribe medication where needed.
Failing to make a diagnosis.
Making an incorrect diagnosis.
Disregarding or ignoring patient history.
Disregarding or misinterpreting the results of testing.
Failing to recognize patient symptoms.
Providing insufficient follow-up after a diagnosis or procedure.
Establishing Liability in Atlantic City Medical Malpractice Claims
However, in order to determine whether or not a healthcare provider's actions constituted medical malpractice, there are several basic conditions which must be met:
There must have been a doctor-patient relationship. For example, a remark made in casual conversation by an individual who happens to be a doctor, does not constitute a formal doctor-patient relationship.
The acceptable standards for patient care must have been violated. Like all industries, the medical industry holds its practitioners to a uniform standard of care. It must be demonstrable that your doctor did not act with reasonable skill and care.
The doctor's action or inaction must have caused injury. In a breach of contract claim, the breach must have resulted in financial damages. Likewise, in a medical malpractice claim, the negligent conduct must have resulted in physical damages. If the negligence did not result in injury, the case is not likely to hold up in court.
The injury must have caused significant damages. The damages caused by the alleged malpractice must meet a certain level of severity. For example, medical negligence must have led to disability, large medical expenses, mental or physical anguish, reduced income, or other extensive damages.
Medical Malpractice Injury + Death Statistics
While most medical procedures do adhere to the legal standards of care within the field, medical malpractice is still a common occurrence. According to the Bureau of Justice Statistics, in 2005 alone, approximately 2,450 medical malpractice trials were held across the United States, with juries favoring the plaintiff in roughly 25% of all cases. Among this 25%, roughly two out of every five cases involved allegations of medical malpractice resulting in wrongful death.
According to the Civil Justice Resource Group, which culled data from medical malpractice lawsuit cases, legal publications, and medical studies:
Up to 200,000 people die every year from medical negligence.
Up to 1% of hospital patients will become victims of medical malpractice.
Only 2.9% of all victims of malpractice actually go on to file a claim.
According to the Court Statistics Project, in 2005 in New Jersey, there were 1,249 incoming medical malpractice cases. In 2008, New Jersey was one of only two states in America (along with New York) to exceed a malpractice caseload of 1,000. The same year, there were approximately 14 malpractice cases for every 100,000 New Jersey residents.
Call Our Atlantic City, NJ Lawyer for Medical Malpractice Claims
Malpractice affects thousands of people in New Jersey, including Atlantic City, on an annual basis. If medical malpractice has led to personal injury and negatively impacted your life, call the law offices of Joseph Lombardo to arrange a free legal consultation with an aggressive Atlantic City medical malpractice attorney. Call us at (609) 445-4300, or contact us online.
Practice Areas
Case Results
The Personal Injury Trial attorneys of Lombardo Law Group, LLC have recovered 10s of Millions for accident victims over their careers
Client Testimonials

"Joe is a top-notch attorney who zealously represents his clients with intelligence, compassion and integrity. A great resource and team player, I wholeheartedly recommend Joe Lombardo." – Joseph U.