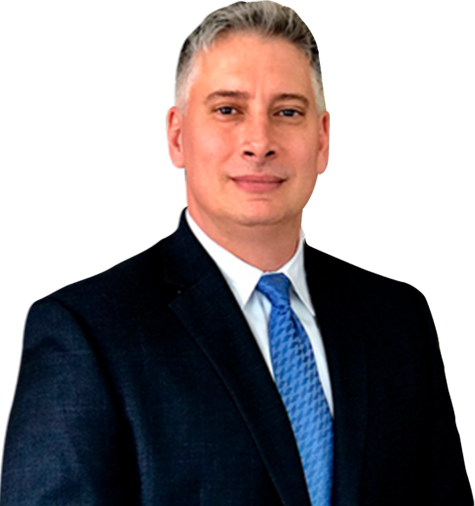 Attorney
Joseph A. Lombardo
A well-behaved dog is "man's best friend," but a vicious dog can be man's worst nightmare. When dog owners are irresponsible and fail to leash or chain their pets properly, the result can be devastating injury or death to innocent people. Some dog breeds can bite down with bone-crushing force in the hundreds of pounds per square inch. When the victim is a young child or an elderly person, the damage can be even more extreme.
If you suffered a severe dog bite injury from someone else's pet in Atlantic City, the owner may be responsible for compensating you. This could include paying your medical bills and covering any income you lost from time off of work. Atlantic City dog bite lawyer Joseph Lombardo has more than 20 years of experience speaking for injury survivors and the representatives of wrongful death victims, and will aggressively pursue favorable results for you and your family.
To set up a free and confidential case evaluation, call Lombardo Law at (609) 445-4300 today.
How Long Do I Have to Bring a Dog Bite Injury Claim in Atlantic City?
Even if you are unsure about whether or not you have a case, it's still very important to consult with an Atlantic City dog bite injury attorney right away. New Jersey imposes a rigid time limit known as the statute of limitations on wrongful death and personal injury claims, and in all but a few exceptional cases, if the statute expires, your case will be barred from proceeding any further. In New Jersey, the statute of limitations is two years from the date of injury or death.
While two years sounds like plenty of time, it is always wise to speak with a lawyer well before the deadline approaches if possible. This will allow the greatest possible time to investigate the evidence in your case, which may involve conducting lab tests, obtaining medical records, and interviewing field experts.
Dog Bite Statistics by Breed and Bacterial Infection Risks
Nearly half of all American households include at least one dog. While most are gentle and friendly, many others are poorly raised, suffer from behavioral problems or mental defects, or are even deliberately trained to be vicious by their owners. Unfortunately, the combination of a careless owner and an aggressive animal is a recipe for disaster.
While no one breed of dog is inherently bad or vicious, some powerful breeds which are prized for their guarding abilities — or are abused in cruel and brutal dog-fighting matches — tend to be statistically more dangerous than others. Some of the breeds most commonly implicated in serious attacks on humans include:
Boxers
Chow-Chows
Dobermans
German Shepherds
Great Danes
Huskies and Malamutes
Pit Bulls — Responsible for 59% of all fatal attacks from 2006 through 2008.
Mastiffs
Rottweilers — Responsible for 14% of all fatal attacks from 2006 through 2008.
Shar Peis
Of course, all dogs have the potential to injure humans, and even a bite from a small or toy breed can become infected. Some common pathogens and bacteria associated with dog bite wounds include Staphylococcus (which can cause Staph infections), Streptococcus (which can cause Strep throat and necrotizing fasciitis), and Pasteurella (which can cause septicemia, eye infections, meningitis, pneumonia, and UTIs). The CDC reports that:
Approximately 4.5 million people are bitten by dogs each year.
Roughly half of all bite victims are children.
Over 27,000 people needed to undergo reconstructive surgery related to dog bite wounds in 2012 alone.
Injuries You Can Sue for If Bitten by a Dog in Atlantic City, NJ
Many bites injure the arms, wrists, and hands as victims reach out to try and hold the attacking dog at bay. A dog may bite into the vulnerable veins in the wrists, the tendons and ligaments responsible for motor control, or even sever or bite off entire fingers or parts of fingers. For many people, an injury to the hand means weeks or months off of work, and some individuals lose their careers and livelihoods altogether.
In addition to hand and wrist injuries, other common consequences of dog attacks can include:
Bone fractures and muscle tears.
Damage to the eyes, ears, or lips.
Disfigurement and extensive facial scarring.
Heavy bleeding requiring stitches.
Contact Our Atlantic City Lawyer for Dog Bites, Attacks, and Injuries
If you were bitten by a dog, Lombardo Law Group, LLC can help evaluate your claim and advocate on your family's behalf. Atlantic City dog bite injury lawyerJoseph Lombardo will investigate matters of leash law, owner negligence and liability, the deliberate upkeep of vicious animals, and more.
Your legal consultations will always be kept confidential, and your first consultation comes completely free of charge, so call (609) 445-4300 today to start discussing your case.
Practice Areas
Case Results
The Personal Injury Trial attorneys of Lombardo Law Group, LLC have recovered 10s of Millions for accident victims over their careers
Client Testimonials

"Joe is a top-notch attorney who zealously represents his clients with intelligence, compassion and integrity. A great resource and team player, I wholeheartedly recommend Joe Lombardo." – Joseph U.