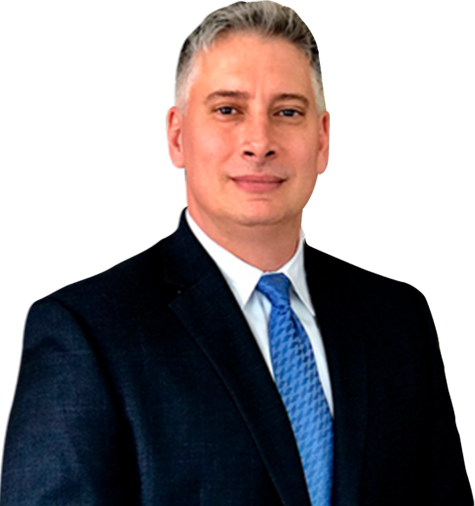 Attorney
Joseph A. Lombardo
Sadly, car accidents are highly common in Atlantic City and throughout New Jersey. Between a high population density, a proximity to major urban centers like Philadelphia and New York City, and a heavily-utilized highway system, New Jersey is rife with opportunities for car accidents to occur. The New Jersey Department of Public Transportation (NJDOT) reports that in 2012, Atlantic County saw 9,874 car crashes — that's about 27 car crashes per day, which means that there's approximately one crash per hour. 2,689 of these crashes resulted in injuries, meaning that in Atlantic County, about seven people become injured in car accidents every single day.
If you are one of these unfortunate individuals and you are seeking to take legal action, Lombardo Law is here for you. Whatever the nature of your injury, you don't have to endure the physical pain, emotional trauma, and medical bills on your own. You may be entitled to seek restitution for the physical, mental, and financial damage you are suffering from. Our attorneys are compassionate listeners with 20 years of experience representing individuals injured in car accidents in Atlantic City and beyond. Call our offices at (609) 418-4537 today for a free consultation.
Accident-Prone Roadways Leading to Atlantic City
Atlantic City, New Jersey, is home to nearly 40,000 residents, and Atlantic County as a whole is home to approximately 275,500. Additionally, residents of Atlantic County frequently commute to work in cities like Newark, New York, and Philadelphia, meaning that traffic is constant, thick, and aggressive. (While not exactly a quantifiable statistic, it's undeniable that drivers in New Jersey have a reputation as some of the worst in the country.) Atlantic County is home to a long list of major roadways, including but not limited to:
the Atlantic City Expressway (also known as Route 446)
the Garden State Parkway
U.S. Route 206
U.S. Route 9
State Route 87
State Route 54
State Route 52
Additionally, problems with road safety are exacerbated in Atlantic County due to Atlantic City's reputation and driving economy as a city of bars, restaurants, and casinos. Casinos in particular encourage an atmosphere where drinking is highly prevalent, and when judgment is impaired by alcohol, accidents are even more likely to happen. DWI checkpoints have helped to make a dent in the problem, but car crashes still occur at an alarming rate — even with the checkpoints in place.
Common Injuries Resulting from Car Accidents
What types of car crash injuries can you get compensated for? Depending on the speed of the vehicles involved, the quality of the vehicles themselves, and the physics of a particular road's design, a variety of nasty injuries, both internal and external, commonly result from car crashes. Some typical auto accident injury types include brain injuries, whiplash injuries, broken bones, and more. Read details below about other common car accident injuries.
Lacerations
"Laceration" is essentially a fancy word for "cut." Victims of auto accidents can become covered in dozens or even hundreds of lacerations resulting from any number of flying car parts and road debris. Glass, steel, plastic, and asphalt can all have razor-sharp edges that, in combination with the speed of flying through the air, can result in deep lacerations which can then become infected or require expensive stitches.
Whiplash
"Whiplash" is a slang term for what happens when the force of an accident causes a victim's head and neck to jerk rapidly beyond their normal range, resulting in strains and tears to muscles and ligaments.
Broken Bones
There are almost innumerable ways for bones to break in a car accident. Heavy chunks of debris can smash limbs, snap fingers, crush ribs, and cause countless other types of bone breaks.
Internal Injuries
Human bodies are soft, and cars are very hard. If part of a damaged vehicle loosens and impacts an accident victim with sufficient force, the strength of the blow may be enough to rupture organs or blood vessels and cause internal bleeding.
How to Contact Our Atlantic City Car Accident Lawyers
If you or someone you know has been injured in an auto accident, you need a team of experienced Atlantic City car accident attorneys to argue your case. You don't have to suffer in silence — contact Lombardo Law today.
How much will it cost to hire a lawyer for a car crash? Attorney Joseph Lombardo offers free consultations to all new clients seeking legal guidance with their Atlantic City car crash injury claim. Call our offices at (609) 418-4537 to schedule a no-cost, confidential consultation, or contact us online. Our attorneys are available around the clock, each day of the week, to discuss your legal options.
Practice Areas
Case Results
The Personal Injury Trial attorneys of Lombardo Law Group, LLC have recovered 10s of Millions for accident victims over their careers
Client Testimonials

"Joe is a top-notch attorney who zealously represents his clients with intelligence, compassion and integrity. A great resource and team player, I wholeheartedly recommend Joe Lombardo." – Joseph U.