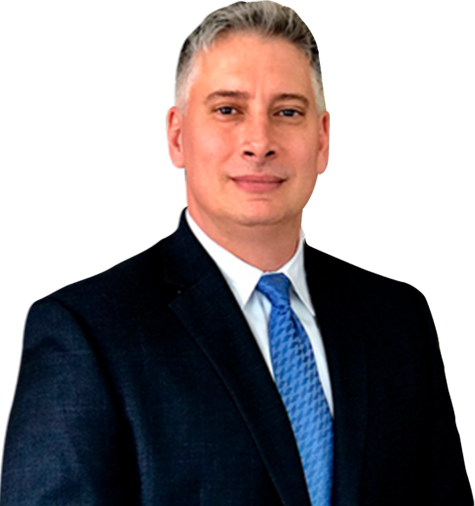 Attorney
Joseph A. Lombardo
A confluence of factors makes car accidents more likely to happen in Atlantic City than in many other places in New Jersey. The high population density, a heavily used highway system, and a culture of partying come together to increase the chances of all types of car accidents, including rear-end collisions, side-impact collisions, hit and runs, and more. These accidents, aside from destroying property, can cause severe injuries that impact the lives of all parties involved. Luckily, it is usually possible to receive compensation for damages suffered in a car accident in Atlantic City.
If you have been injured in a car accident in Atlantic City, New Jersey, get in touch with an attorney as soon as possible. With the help of a car accident lawyer, you can get compensation for medical bills, property damage, pain and suffering, and more, depending on your situation. Atlantic City car accident attorney Joseph Lombardo can put his experience to use to get you compensation if you were injured in an accident in Atlantic City. Call the Lombardo Law Group, LLC, today at (609) 445-4300 to learn more about how you can schedule a free consultation.
Types of Car Accidents that Occur in Atlantic City, NJ
With cars traveling at fast speeds on various roadways, accidents can happen in many ways. The following are types of car accidents that can happen on Atlantic City roadways:
Hit-and-run accidents — Hit-and-run accidents usually involve two vehicles, but they can also involve a vehicle and a piece of property or a vehicle and a pedestrian. Hit and run accidents can be especially traumatic for victims because they are left without the contact and insurance information of the person responsible.
Rear-end collisions — Rear-end collisions occur when a car hits the back end of the car in front of it. They usually happen when the rear car is tailgating, the front car stops too quickly, or inclement weather conditions make braking difficult.
Head-on collisions — This type of accident happens when the front of two vehicles collide into each other, and it usually happens when drivers ignore traffic signs or leave their lane. It is often the most dangerous type of car accident.
Side-impact collisions — Side-impact collisions, which are also known as T-bone collisions or broadside collisions, happen when the side of one vehicle is impacted by the front of another. They often happen at intersections. Depending on where the vehicle is struck, a side-impact collision can be fatal.
Sideswipe collisions — This type of accident happens when the side of one vehicle comes into contact with the side of another. In some cases, one of the vehicles involved may be parked.
Vehicle rollovers — Some cars, trucks, and vans have a high center of gravity that makes them prone to rolling over when they collide with another vehicle. This type of accident can be especially dangerous for passengers inside.
The conditions surrounding an accident can complicate matters. For example, if the driver in an accident was drunk while they were driving, a DUI charge will be an important factor, in addition to the lawsuit. Also, if one driver was uninsured, then the lawsuit process will vary from the typical one. In any case, you should seek the assistance of an experienced car accident attorney for guidance about how to proceed with your individual case.
Common Injuries Resulting from Car Accidents
Depending on the variables surrounding the accident — the speed and angle at which the vehicles are traveling, the conditions of the roadways, the safety features of the vehicles, etc. — a variety of injuries may result from collisions. However, some are more common than others. The following are injuries that can frequently occur in car accidents.
Burns – Hot car engines can heat surfaces in a car and can easily burn passengers. Fires and explosions also frequently accompany car accidents, which can be made worse by chemicals and flammable materials in and around the car. Since passengers are easily trapped inside of vehicles during an accident, they face a high risk of suffering from burns in the process.
Lacerations – Car accidents often result in the creation of many sharp surfaces, including torn steel, broken glass, and shattered plastic, which can make deep cuts in the flesh of accident victims. Lacerations usually require stitches and can lead to infections, muscle and nerve damage, and other complications.
Broken bones and bone fractures – When a victim's body is compressed in their vehicle as a result of a car accident, they often suffer from broken or fractured bones.
Spinal cord injuries – Spinal cord injuries can result from damaged spinal discs or displaced ligaments that can interfere with spinal cord tissue. Spinal cord injuries often involve nerve cell damage, which means that communication between the body and the brain can be affected.
Internal injuries – The force of a car accident can damage a victim's internal organs, which can have an impact on their vital health and cause complications such as internal bleeding.
Whiplash – Whiplash occurs when the neck is strained due to being jerked backward or forward quickly. The quick motion stretches and tears the muscles and tendons in the neck, causing pain and stiffness.
Traumatic brain injury (TBI) – Traumatic brain injuries happen when the head suffers a strong blow or when an object penetrates brain tissue, which causes the brain to bruise, tear, bleed, or suffer other types of physical damage. This type of injury can result in a loss of vision, speech, and cognitive functions.
Facial injuries – Tooth and jaw injuries and bruises or lacerations to the face can result from contact with parts of the car, such as the steering wheel, airbag, car seat, window, or windshield.
Atlantic City is a densely populated area with residents who frequently commute to other cities such as Philadelphia, New York City, and Newark. With such a dependence on the use of motor vehicles, the chances of car accidents in Atlantic City are high. The problem of heavy traffic is only made worse by an economy based on casinos, bars, and restaurants, all of which contribute to a culture of drinking and driving. Since Atlantic City is located close to other metropolitan areas, it is surrounded by many heavily used roadways, including the Atlantic City Expressway, the Garden State Parkway, U.S. Route 206, U.S. Route 9, State Route 87, State Route 54, and State Route 52.
What Happens After an Atlantic City Car Accident
Being in a car accident can be a stressful experience, but it is important to know what to do if you are involved in one. Immediately following an accident, you should stay calm and, if possible, pull over to the side of the road or a place that is safe and away from traffic. Then, assess your own injuries and the injuries of the passengers of the other vehicle(s). If any injuries are severe, advise the person not to move and call medical professionals and police immediately.
After injuries have been addressed (or if they are no severe injuries), make sure that all parties involved remain at the scene of the accident until the police arrive. Refrain from discussing the accident with the other driver, since anything you say can be used against you later. Exchange contact information and information about insurance.
At this time, you should also take photos of the damage to both vehicles; these will be useful if either party ends up taking legal action later. You should also write down other important information, including the exact time and location of the accident, witness information, lighting conditions including the positions of lampposts, weather and road conditions, damage to the cars, and detailed accounts of injuries.
When the police arrive, they will write a report and take statements about the accident, which will also be helpful later if you are involved in legal action. Make sure to write down the names and badge numbers of the police as well.
Following the accident, seek a medical evaluation by a physician immediately, even if you do not believe that you have any wounds, because some injuries, such as neck and back injuries, are only felt after time has passed. If you decide to file a lawsuit against other drivers involved in your accident, a medical evaluation from a doctor immediately following the accident will be an important piece of evidence in your case. After your evaluation, call your insurance company to tell them about your accident.
As time passes after your accident, make sure that you keep meticulous records of your medical treatment, any lost wages (if your injury leaves you unable to work), and your correspondence with the insurance company. All of these documents will be useful if you decide to pursue legal action against the other driver(s) in your accident. Finally, if you believe that the other party was negligent, you should contact an experienced car accident lawyer to advise you on the steps that you can take to file a lawsuit.
Steps to Take After a Car Accident in Atlantic City, NJ
If you have ever been in a car accident, you know how scary and chaotic the experience can be. Preparing a plan of action in advance can help you remain calm and help you remember to get all the information that you will need later. Here are some tips in case you are ever in a car accident in Atlantic City, NJ:
Remain calm and pull your car over (if you are able to) to the shoulder of the road or somewhere where it is out of any traffic.
Check to see if you or anyone else is hurt. If someone is hurt, you shouldn't try to move them or allow anyone else to move them (unless it is absolutely necessary or the car is on fire, etc.)
Call the police and ask them to send an ambulance if someone is hurt or thinks they may be hurt. Sometimes it may take time for the police to show up. Do not allow the other driver to leave during this time while you are waiting for the police to arrive.
Exchange information with the other driver. This information should include your driver's license number and insurance number. Ask to see copies of both to verify you are given the correct information. The insurance policy number should be located on their insurance card. You should also take down the license plate of the car as well as its descriptions, make, model, color, etc.
If you are able or have your cell phone with you, take pictures of the accident and damage to both cars. Try and make sure that the pictures are clear and that you can see any damage to either vehicle. This will be important later.
If you were injured in the accident, you will need to go to hospital or a doctor to be evaluated. No matter how minor you think your injury might be, it is worth it to be evaluated by a doctor. Let the doctor know that you were in a car accident and that you think you might have been injured as a result. This is important because sometimes back and neck injuries take some time to make themselves known. What you do not want to happen is have your neck start hurting suddenly three days after an accident and have not gone to a doctor sooner.
Once you leave the scene and are at home, call your insurance company or agent to let them know that you were in an accident.
Keep a written record of your medical condition. Note any pain, physical actions that are painful, and whether or not you are restricted at work because of your pain. This will be important in the event that you ever wish to file a legal action some time down the road if your condition worsens.
If you have been hurt, consult an experienced personal injury attorney immediately. They can tell you exactly what to expect, what steps you need to take, and they may want you to consult a second medical opinion. An attorney can also tell you what is the best next steps to pursue in order to ensure that your medical and personal expenses can be covered. There are thresholds of when are where you can file a personal injury lawsuit, so it is important to contact an attorney as soon after an injury as possible.
If you have been injured in a car accident in New Jersey
Contact Lombardo Law Group, LLC today. Joseph Lombardo will personally meet with you in a free, one-on-one initial consultation to let you know if you have a case and what you can expect in terms of the next steps to seek payment to cover your medical and personal expenses. Remember again, there are thresholds in terms of the time after an accident that you have within which to file a lawsuit, so it is important to contact us as soon after an injury as possible.
Proving Negligence in a Car Accident in New Jersey
While driving, motorists have a duty to respect traffic laws and maintain a certain level of caution and alertness for the sake of other people on the road. Failing to fulfill this duty by acting dangerously or failing to act responsibly may make them susceptible to a lawsuit.
The following are behaviors that may be exhibited by drivers and that are considered to be negligent: speeding, reckless driving, improper passing, improper lane changes, failure to follow traffic signals and signs, and distracted driving.
If your injury resulted from a car accident that occurred because another driver was acting negligently, you may be able to file a lawsuit for compensatory damages. To win the lawsuit, you will need to establish four key elements of negligence:
The driver had a duty to operate their vehicle in a way that avoids causing harm to other people
The driver breached this duty by acting (or failing to act) in a certain way
The driver's breach of duty was the direct cause of harm to someone else
The plaintiff suffered injuries that led to damages
Dealing with an Insurance Company After a Car Crash
Dealing with an insurance company following a car accident can be tricky. Since the insurance company's main interest is their own profit, they may place their own financial interests above those of policyholders. It is helpful to be prepared to deal with them so that you can get the best coverage possible.
The first thing to remember when dealing with insurance companies is that you should never admit fault. Determining who was at fault in the accident is not your job. You should also avoid providing the insurance company with a recorded statement about the accident. You are not obligated to do so, and it will rarely help your case. Remember to speak with a lawyer before releasing your medical records to an insurance company. Finally, while dealing with insurance companies, you should also remember that it is important to be patient during negotiations.
Damages You Can Recover After an Auto Accident
In New Jersey, liability coverage in automobile insurance policies is required to cover bodily injury and property damage. When filing a claim for an accident with an auto insurance company, victims of accidents can receive up to $15,000 per person and $30,000 per accident; they may also receive up to $5,000 for property damage. Coverage also includes legal defense if a lawsuit is brought against you. New Jersey is a no-fault state, which means that all claims are filed against insurance regardless of who is at fault for the accident.
To receive compensation for pain and suffering, you will have to file a lawsuit. In New Jersey, you are only able to file a lawsuit for pain and suffering if you suffer from scarring or disfigurement, loss of a body part, loss of a fetus, or a permanent injury. You may also be able to recover damages for loss of enjoyment of life and loss of income.
Get in Touch with Our Atlantic City Car Accident Lawyers
If you or someone you know has been injured in an auto accident, you need a team of experienced Atlantic City car accident lawyers to argue your case. Attorney Joseph Lombardo offers free consultations to all new clients seeking legal guidance with their Atlantic City injury claim. Call our offices at (609) 445-4300 to schedule a no-cost, confidential consultation, or contact us online. Our attorneys are available around the clock, any day of the week, to discuss your options.
Practice Areas
Case Results
The Personal Injury Trial attorneys of Lombardo Law Group, LLC have recovered 10s of Millions for accident victims over their careers
Client Testimonials

"Joe is a top-notch attorney who zealously represents his clients with intelligence, compassion and integrity. A great resource and team player, I wholeheartedly recommend Joe Lombardo." – Joseph U.