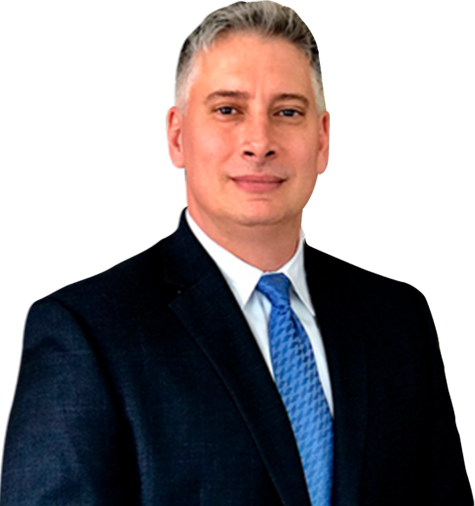 Attorney
Joseph A. Lombardo
Suffering from a broken or crushed pelvis can severely impact someone's life by leaving them unable to work and live their lives normally. There are many ways that broken or crushed pelvises can be caused in daily life, including car accidents, slips and falls, and accidents at work. In many of these cases, the person or organization that was responsible for the injury will be required to pay damages to the injured person as part of a personal injury claim.
If you or someone you know has suffered from a broken or crushed pelvis due to someone else's behavior or negligence in AC, get in touch with the Atlantic City broken and crushed pelvis attorneys at the Lombardo Law Group, LLC, by calling (609) 318-6196. Joseph Lombardo is committed to providing clients with strong legal representation that can obtain the compensation they deserve.
Understanding Broken and Crushed Pelvis Injuries
The pelvis is located between the spine and legs and is comprised of a ring of bones. These bones include the sacrum (a large bone at the base of the spine that is shaped like a triangle), the coccyx (also known as the tailbone), and the hip bones. It can be injured if a large impact puts immense pressure on the area.
There are two types of pelvic fractures that are commonly suffered by people: stable and unstable. Stable pelvic fractures are those that have a single point of breakage. The bones remain in position during a stable pelvic fracture. An unstable pelvic fracture is characterized by breakage in two or more points, as well as movement of the bones. Unstable pelvic fractures are much more severe than stable pelvic fractures, as they usually involve severe bleeding as well as shock and damage to internal organs.
Symptoms of pelvic fractures include difficulty walking and standing, abdominal and urethral bleeding, numbness and tingling in the groin or legs, nerve damage, and difficulty urinating. There is also a high risk of suffering damage to the bladder and intestines during a pelvic fracture. These injuries are usually diagnosed based on the presence of symptoms, as well as the use of CT scans and other imaging procedures.
Pelvic fractures can be treated with surgery, but there are nonsurgical treatments available as well. During surgery, pelvic fractures may be dealt with through external fixation, which entails the insertion of pins and screws into bones after making tiny incisions into the skin and muscle. The pins and screws serve as a frame that holds the broken bones in place.
Nonsurgical treatments for pelvis injuries include walking aids, which will allow the pelvis to heal by helping the patient avoid bearing weight on their legs. Patients dealing with pelvic fractures may also take medication that relieves pain and thins their blood so that it does not clot in the veins of the legs or pelvic region.
Causes of Broken and Crushed Pelvises in Atlantic City, NJ
In daily life, there are many potential causes of broken and crushed pelvises. The following are some of the most common causes of pelvic fractures in Atlantic City:
Car Accidents
Due to the strong impact involved in most car accidents, they are a common cause of pelvic fractures. Accidents that involve an impact to the driver's side door often result in these fractures. While pelvis injuries frequently happen in accidents that involve multiple drivers, they can also happen when a driver strikes a pedestrian. When someone suffers from a pelvis injury following a car accident, they may be able to file a lawsuit against the responsible party if they can prove that the person's negligent behavior directly caused their injury.
Slips and Falls
Pelvic injuries can frequently happen because of a slip or a fall. If the slip or fall happens in a building or on property, and it can be proven that the fall was due to negligent behavior on the part of the owner, then you may be able to file a lawsuit.
If the building had a spill that was not cleaned up within a reasonable amount of time, then the property owner may be responsible. Defects in the structure and surface of the building (uneven flooring, unstable surfaces, unstable furniture, and unsecured objects) that cause a slip or fall may render a property owner responsible for any injuries. Improperly taking care of snowy or icy conditions or failing to provide handrails and lighting for stairwells may also make a property owner responsible for injuries.
Workplace Injuries
Another way that someone can suffer from a pelvis injury is if they fall from a high surface, which can happen on various job sites. It is possible, for example, for an employee to fall off of a ladder and fracture their pelvis, though the level of risk depends on the industry and the skill of the employee. Employees that have broken or crushed their pelvises while on the job may be able to file a worker's compensation insurance claim for their injury, which will allow them to collect compensation for medical costs related to the injury and recover some of the wages they lose a result of their inability to work.
Atlantic City Attorney for Broken + Crushed Pelvis Injuries
Atlantic City residents that have suffered from a broken or crushed pelvis should seek the assistance of the broken and crushed pelvis attorneys at the Lombardo Law Group, LLC. Joseph Lombardo is capable of getting clients the compensation they are owed thanks to more than 20 years of experience. Call (609) 318-6196 today and set up your free consultation.
Practice Areas
Case Results
The Personal Injury Trial attorneys of Lombardo Law Group, LLC have recovered 10s of Millions for accident victims over their careers
Client Testimonials

"Joe is a top-notch attorney who zealously represents his clients with intelligence, compassion and integrity. A great resource and team player, I wholeheartedly recommend Joe Lombardo." – Joseph U.