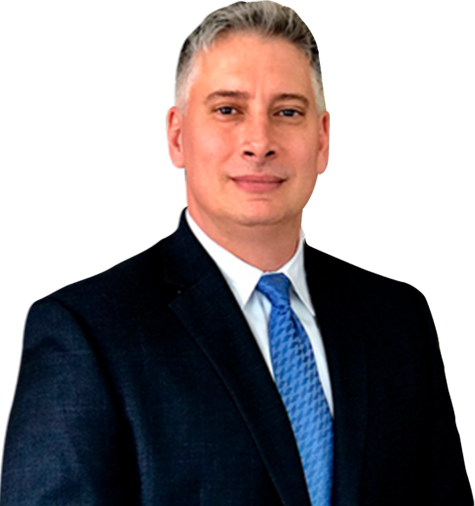 Attorney
Joseph A. Lombardo
The brain is unquestionably the most important organ in the body. While transplants and surgeries can help to correct problems with the heart, liver, or lungs, damage to the brain often results in severe and irreparable damage to the victim's physical and/or mental abilities. If you or one of your loved ones suffered a serious head injury because of someone else's reckless or careless actions, you may be able to collect compensation to help with your pain, medical expenses, income losses, and other hardships.
Atlantic City brain injury lawyer Joseph Lombardo has more than 20 years of experience fighting for maximum compensation on behalf of New Jersey injury victims and their family members. If you were harmed in a preventable accident, you deserve to have the matter investigated. To start discussing your accident in a completely free and private legal consultation, call Lombardo Law at (609) 445-4300 today.
Most Common Causes of Brain Injuries in Atlantic City, NJ
Most brain injuries are categorized as TBI, which stands for Traumatic Brain Injury. In this context, the word "traumatic" refers to the nature of the injury, i.e. sustaining an external blow to the head. The CDC identifies the following as major causes of TBI:
Accidental Falls (40.5%)
Assault (10.7%)
Car Accidents (14.3%)
Object Strikes (15.5%)
The remaining 19% of cases had other or unknown causes. However, among the major causes which are identified, matters of negligence and liability often arise.
For example, falls are responsible for about 41% of TBI cases. While some are purely accidental, many falls are caused by poor property maintenance. Property hazards like loose carpeting, dim or absent lighting, and broken stairs or handrails can all cause people of any age to have slip and fall accidents. If a property owner is aware of or should have reasonably foreseen a hazard on their land or in their building, yet failed to somehow fix or eliminate the problem, that owner could potentially be deemed financially liable for any wrongful death or personal injury which results.
Auto accidents are another a significant cause of TBI. As with falls, some accidents may be completely free of fault — but many others involve an element of reckless or careless driving, both of which are strictly prohibited under New Jersey law pursuant to N.J.S.A. 39:4-96 and 39:4-97. If you were hit by a car or hurt in a car accident, the driver who struck you could be held liable if he or she was violating traffic safety laws, such as driving while intoxicated (DWI), speeding excessively, or texting while driving (i.e. distracted driving).
Common Medical Side Effects of a TBI
Even a relatively mild brain injury can have dramatic negative effects on day-to-day life, while severe brain injuries can leave their victims completely incapacitated and unable to partake in any of the activities they once enjoyed. In addition to causing physical and emotional suffering, most brain injuries also burden their victims with extreme financial hardship due to a devastating combination of hospital bills, missed work, psychological and/or physical therapy, surgeries, medications, and the need to purchase medical equipment and/or hire caregivers to assist with daily tasks.
Depending on factors like previous health, the age of the victim, and the area of the brain affected, potential health effects of TBI may include:
Anxiety, depression, and insomnia.
Chronic severe pain.
Difficulty forming memories, processing information, or communicating with others.
Going into a comatose state.
Learning disabilities.
Loss of bowel or bladder control.
Loss of fine motor control, such as the ability to open doors or use a writing tool.
Partial to full paralysis.
Personality changes, such as uncharacteristic aggression.
Problems with vision, hearing, sense of smell, sense of taste, or physical sensation.
Seizures and convulsions.
Slurred speech.
Weakness, numbness, and/or tingling.
In some cases, severe head injuries can lead to wrongful death. Wrongful death is defined as any death caused by a preventable accident that occurred because of somebody's unlawful or negligent behavior. Negligence, which is a key component in personal injury cases of all types, means the defendant failed to exercise the normal care or procedures that any other reasonable person would expect under the same circumstances. To use a hypothetical example, a doctor could potentially be considered negligent if a patient suffers brain damage due to oxygen deprivation which other doctors would have foreseen and prevented.
Contact Our Atlantic City, NJ Traumatic Brain Injury Lawyer Today
If you or a loved one is living with TBI or other severe head injuries, you may be able to collect compensation from the party at fault. To schedule a free and confidential case evaluation, call Atlantic City brain injury attorney Joseph Lombardo at (609) 445-4300 today, or contact Lombardo Law online.
Practice Areas
Case Results
The Personal Injury Trial attorneys of Lombardo Law Group, LLC have recovered 10s of Millions for accident victims over their careers
Client Testimonials

"Joe is a top-notch attorney who zealously represents his clients with intelligence, compassion and integrity. A great resource and team player, I wholeheartedly recommend Joe Lombardo." – Joseph U.