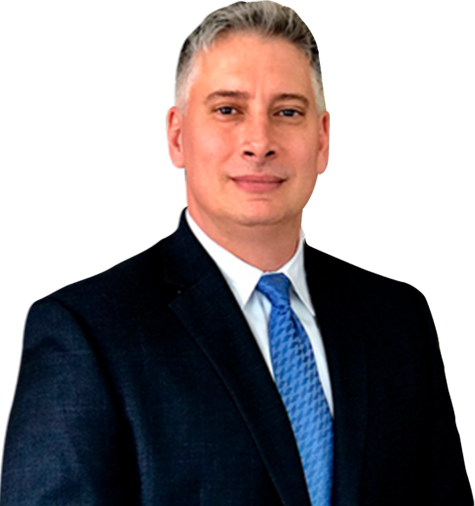 Attorney
Joseph A. Lombardo
Assaults injure and maim thousands of innocent people every year. The New Jersey State Police documented more than 24,000 assault arrests across the state in 2012 alone, with over 300 incidents concentrated in Atlantic City. If you were the victim of an assault or violent attack, did you know that you may be able to collect financial compensation to help offset your medical bills, lost income, and pain?
Atlantic City assault injury lawyer Joseph Lombardo has more than 20 years of experience helping innocent victims fight for justice and maximum compensation. As a defense attorney who routinely handles simple and aggravated assault cases, Joseph Lombardo has a unique insight into analyzing these crimes and the evidence they leave behind. To start discussing your incident in a free and private legal consultation, call Lombardo Law right away at (609) 445-4300.
Different Types of Assault Injuries in Atlantic City, NJ
Assault is a traumatizing event that can leave victims with permanent physical damage, lasting emotional scars, and the hardship of enormous medical bills. However, there are many different types of assault. To help best meet his clients' varying needs, Joseph Lombardo works with a wide spectrum of assault-related legal claims, including:
Hate Crimes
Hate crimes are attacks that target victims based on their gender, disability, sexual orientation, or ethnic, racial, or religious background. As a result, they are sometimes referred to as "bias crimes."
Physical Assault
Physical attacks are divided into two broad categories: simple assault, and aggravated assault. Aggravated assault is a felony, distinguished from simple assault by use of a deadly weapon or extremely severe injuries to the victim, such as organ damage, the loss of a limb, or permanent paralysis. Other common injuries resulting from physical attacks include bone fractures, traumatic brain injury (TBI), and severe lacerations, and victims may require stitches, braces, wheelchairs, physical therapy, and/or plastic surgery.
Sexual Assault
In addition to causing terrible physical injuries and exposing victims to the risk of a sexually transmitted infection, sexual assault can leave survivors with depression, anxiety, or PTSD (Post-Traumatic Stress Disorder). The ongoing cost of treating these conditions can burden survivors for years into the future and interfere with their ability to work and earn income.
Compensation for Atlantic City Assault Victims
In addition to any damages recovered from your attacker through a civil lawsuit, you may also be eligible for additional financial compensation through New Jersey's Victims of Crime Compensation Office or VCCO. The eligibility requirements are that:
You sustained personal injury or mental trauma through your attack. Compensation is also available to the survivors of wrongful death victims killed by assault.
The crime occurred in Atlantic City or elsewhere in New Jersey. However, you do not need to be a resident in order to be eligible.
However, the VCCO will not find you to be eligible if:
Your actions contributed to the crime or your own injuries.
You were doing something illegal at the time you were attacked.
You were incarcerated at the time you were attacked.
Provided you meet the eligibility requirements above, compensation is available for victims of any of the following:
Aggravated Assault
Aggravated Sexual Assault
Domestic Violence
Lewd, Indecent, or Obscene Acts
Sexual Assault
Threats of Bodily Harm
Violent Crimes
If the VCCO decides you satisfy all the eligibility criteria, you may recover a maximum of $25,000 per claim. That compensation is designed to cover costs and losses such as:
Any related medical expenses, such as surgeries or prescriptions you might need because of your injuries, or broken glasses which need replacing.
Any earnings lost because you had to take time off of work to recover.
In domestic violence cases, lost financial support from the offender.
Certain costs for transportation.
In wrongful death cases, up to $5,000 toward funeral expenses.
Atlantic City Lawyer for Victims of Assault Offering Free Consultations
However, you need to act fast. With only a few rare exceptions, a law called the statute of limitations places a firm two-year deadline on most claims. If you miss this deadline and allow the statute of limitations to expire, your legal options going forward will be severely limited.
If you were hurt by a violent crime, or if someone you love passed away from their injuries after being attacked, Atlantic City assault injury attorney Joseph Lombardo can help you pursue justice and fair compensation for your losses. To arrange for a completely free and confidential case evaluation, call Lombardo Law at (609) 445-4300 today.
Practice Areas
Case Results
The Personal Injury Trial attorneys of Lombardo Law Group, LLC have recovered 10s of Millions for accident victims over their careers
Client Testimonials

"Joe is a top-notch attorney who zealously represents his clients with intelligence, compassion and integrity. A great resource and team player, I wholeheartedly recommend Joe Lombardo." – Joseph U.