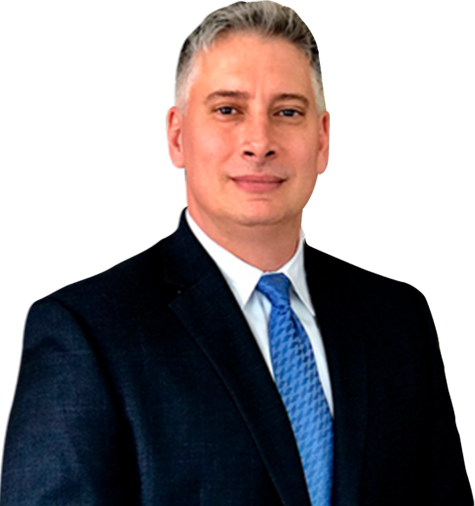 Attorney
Joseph A. Lombardo
People who are in an unhappy or troubled marriage can often struggle with their options. The choice to bring your grievances to the surface can represent a daunting step. The unknowns of the legal implications associated with the various options only make things worse.
There is much understandable confusion about legal separation and divorce in New Jersey, and how the two differ from each other. The most important distinction is how the New Jersey courts view the two. New Jersey law does not formally recognize legal separation in the same sense as it does recognize divorce. Legal separation agreements do not function in quite the same manner as typical contracts. Still, there are many real and legal benefits to having a solid separation agreement.
If you are considering a separation or divorce in New Jersey, you owe it to yourself to get help from devoted New Jersey separation agreement and divorce attorneys. You should call the Lombardo Law Group. We can be reached in our New Jersey offices at (609) 418-4537.
Separation Agreements in New Jersey
Unlike the process for a divorce, you do not need a New Jersey court order to separate legally from your partner. The only requirement of a legal separation in New Jersey is a written document that outlines the terms of the separation. This document is what is known as a separation agreement.
Separation agreements typically include instructive terms that dictate conduct on issues that might otherwise be determined by a court in a divorce proceeding. Such issues typically include alimony, household expenses, and instructions for care of jointly owned assets. Where children are involved, the separation agreement will also be used to cover custody plans and child support payments.
The separation agreement does not need to be filed with a court or any other government entity. It takes effect as soon as the document is finalized, signed, and notarized. Ensure that both spouses have copies of the agreement, and that it is kept as a record of your mutual agreement.
Separation is more flexible than divorce. Spouses who are legally separated enjoy many of the same aspects of being legally married, avoid the costliness of a court case, and may continue to live together or even rekindle the relationship at a later time if both parties so choose.
Importance of a Separation Agreement in New Jersey
Because legally separating does not impact your marital status with the state of New Jersey, you and your spouse will still hold all of the same responsibilities that you did prior to the separation. Remember, you are still legally married to one another. You are united under jointly held debt obligations and childcare responsibilities.
Trying to tackle each issue as they appear is challenging and stressful on a couple that already has had some difficulty cooperating. It can be a relief to be able to refer back to an already established legal agreement if you ever find yourself in doubt over the right decision.
Separation agreements also provide each spouse with a sense of financial security due to the predictability of expenses. If both parties know ahead of time what their respective financial responsibilities will be, adjustments can be made early on to account for the many inconsistencies and changes that life has in store for us.
Separation agreements may be altered, modified, or terminated over time. New Jersey law recognizes that your life is not a constant, and what was true when you signed your separation isn't necessarily true today. If you have already agreed to terms that are no longer applicable due to changes that have occurred since the time that you signed your agreement, speak to our attorneys about the options available to you.
Failure to Cooperate on Terms of a Separation Agreement in New Jersey
A separation agreement must be signed by both spouses and notarized in order for it to take effect. If the two spouses cannot come to a mutual agreement, or one spouse refuses to cooperate in the negotiation stage, either party may choose to bring the issue to the attention of the Superior Court of New Jersey by way of a complaint. The complaint may ask the court to grant temporary or permanent terms on any or all of the terms that would ordinarily be governed by a separation agreement, such as child custody or alimony payments.
A judgement by the Superior Court of New York has all of the weight and legal authority of a family court decision in a divorce proceeding but does not require that the spouse file for divorce. This alternative route is also available to someone if their spouse has signed a legal separation agreement but has failed to abide by its terms. In either instance, the noncompliance or failure to cooperate must be substantial enough in the eyes of the Court to warrant their input.
If you are unable to negotiate a separation agreement with your spouse, or not receiving the support that you are legally owed, our attorneys can help you make it right.
Ending a Separation Agreement or Divorce Proceeding in New Jersey
Technically, legal separation does not exist in the eyes of the New Jersey courts. Since your legal marriage status has not changed, you and your spouse may terminate the separation at your own discretion. You may also elect to withdraw your divorce filing if you have taken that step, provided that no final judgement has been reached by the courts on the divorce.
Get Help with Your Separation Agreement in New Jersey Today
At Lombardo Law Group, LLC, we recognize the difficulties that come with an unhappy home. We want to help you secure your financial future, so you feel comfortable doing what is best for yourself. For a consultation with a respected New Jersey separation agreements attorney about your separation agreement, call us at (609) 418-4537.
Practice Areas
Case Results
The Personal Injury Trial attorneys of Lombardo Law Group, LLC have recovered 10s of Millions for accident victims over their careers
Client Testimonials

"Joe is a top-notch attorney who zealously represents his clients with intelligence, compassion and integrity. A great resource and team player, I wholeheartedly recommend Joe Lombardo." – Joseph U.