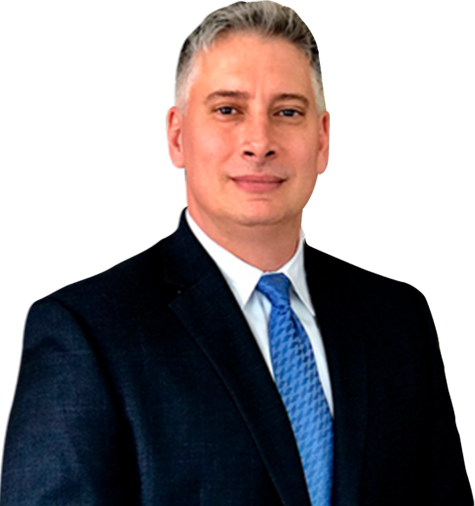 Attorney
Joseph A. Lombardo
If you have decided to get married in the State of New Jersey, you probably have a lot on your plate. It can be easy to procrastinate on the tasks that you do not want to think about. But a solid prenuptial agreement serves many purposes and is a critical step in securing your future.
A prenuptial agreement functions as a predictive instruction manual for what should happen if your marriage does not work out the way you might hope. Prenuptial agreements cover areas such as asset management and division, real property ownership, and child support issues. Without a strong prenuptial agreement, you might be leaving the determination of these issues up to the state government.
The respected New Jersey prenuptial agreement attorneys at Lombardo Law Group, LLC, will work through the process with you from start to finish. We want to make sure you are covered in the long term so that you can enjoy peace of mind ahead of your big day. Call our offices at (609) 418-4537.
Prenuptial Agreements in New Jersey
A prenuptial agreement is a written contract that is devised and executed prior to the legal marriage or civil union of the spouses. Prenuptial agreements usually cover topics that would arise if the marriage were to dissolve. These topics may include:
Protections for premarital assets
Management of premarital debt
Alimony payments or waiver of alimony responsibility
Division of investment property (stocks, bonds, etc.)
Child support and care arrangements
Division of real property interests
Preparing a prenuptial agreement can function as a sort of thorough accounting of both of the parties' financial standing, which can be helpful information to have as you take this big step.
The prenuptial agreement only activates once the couple has obtained a valid marriage through the State of New Jersey. Prenuptial agreements are invalid if a spouse is able to demonstrate that the agreement is substantially unfair or that the agreement was executed without their consent.
A prenuptial agreement does not fully function as a will, and it is important that you do not assume that your estate is fully represented by a written prenuptial agreement on its own. Prenuptial agreements also do not determine child custody arrangements in the event of a dissolution of the marriage. Child custody must be either settled by a court or by settlement at the time of legal separation or divorce proceedings.
Knowing what a prenuptial agreement can and cannot account for is critical for effective preparation. Only by having the full story can you ensure that your prenuptial agreement is fair and reasonable while still being effective.
When to Consider a Prenuptial Agreement in New Jersey
We advise that everyone who is entering into a marriage strongly consider executing a prenuptial agreement, regardless of how straightforward your finances may seem. However, there are a number of particular circumstances where we strongly advise that you speak to our attorneys about signing a prenuptial agreement. You should have a prenuptial agreement in place if:
One spouse owns a significant amount more than the other in assets
One spouse is the beneficiary of a trust
Either spouse was married previously
Either or both spouses are business owners
Either or both spouses have student loans or other substantial debts
Either or both spouses have children from a prior marriage
These types of situations represent instances where allocation and division of assets can be difficult to parse without the proper information. Were a New Jersey court to become involved in your personal matters, disclosure requirements and assessment could take much time and effort. Such an expenditure would likely be significant added stress to an already stressful time. We urge you to take the proper precautions to avoid stepping into a messy situation by establishing a strong prenuptial agreement.
For more information about your legal situation and how it might be enhanced by a prenuptial agreement, make sure that you contact one of the highly experienced prenuptial agreement attorneys at Lombardo Law Group, LLC.
Postnuptial Agreements in New Jersey
If you are already married without a prenuptial agreement, you still have options whereby you may secure your assets. A postnuptial (or mid-marriage) agreement is a written contract between two spouses while they are married that accounts for assets and responsibilities held either jointly or independently by the spouses. In other words, a postnuptial agreement covers all of the same areas that a prenuptial agreement might.
The key difference between a prenuptial agreement and a postnuptial agreement is how it will be enforced by a court in the event of a divorce. The postnuptial is for use by spouses who are facing difficulties in their marriage. If a New Jersey court finds that the couple was dealing with a legitimate marital rift when the postnuptial agreement was negotiated and signed, and that the agreement is reasonable and fair for both parties, the court will likely find that the postnuptial agreement is enforceable.
If you are concerned about troubles in your marriage and want to make sure that your assets are secure, we can assess your financial situation and prepare documents that will secure your future.
Get Your Prenuptial Agreement in New Jersey Today
The prenuptial agreement attorneys at Lombardo Law Group, LLC will work tirelessly to make sure that your future is secure, just as we have done for countless New Jersey couples before. Call us at (609) 418-4537.
Practice Areas
Case Results
The Personal Injury Trial attorneys of Lombardo Law Group, LLC have recovered 10s of Millions for accident victims over their careers
Client Testimonials

"Joe is a top-notch attorney who zealously represents his clients with intelligence, compassion and integrity. A great resource and team player, I wholeheartedly recommend Joe Lombardo." – Joseph U.