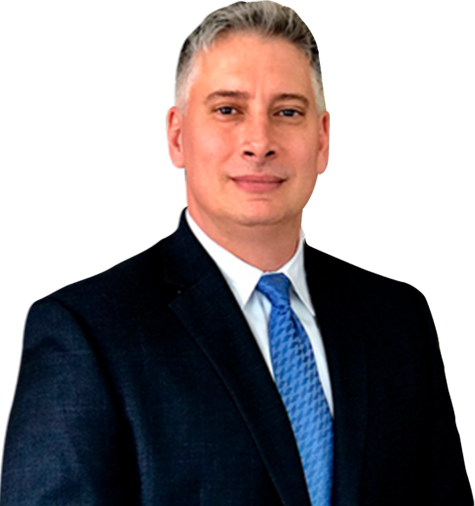 Attorney
Joseph A. Lombardo
If you've been arrested, it's best to understand the bail procedure so you can be released from jail on bond as quickly as possible. Our Atlantic City criminal defense attorneys realize this is a vital component of your mental well-being in the early stages after an arrest. Bail is set based on the charges against you and the severity of the crime accused; it can only be changed by a judge. Waiting to be heard by a judge can add long hours to your holding time. The judge will determine if the bail set for your accused crime is accurate based on a few governing factors: are you a threat to yourself or others, the severity of re-occurrence of the offense and certain ties you may have to the community.
Depending on the amount of bail set, you may have to contact a licensed bail bond agent to post the money required to set you free. The bail bond agent knows the bail process, as well as the people and departments involved, and will be able to move through the system quickly and efficiently.
Licensed bail bond agents charge 10% of the total fee for their services. Anything below 10% could be a scam or an offer by someone who is willing to work outside the law; this decision could reflect poorly upon your business relationship in the future.
There are a number of 24 hour bail locations in Atlantic City with licensed bail bond agents on call to help your loved one. Even though is a stressful, time sensitive situation, take the time to research the bail bond agent you choose to ensure they can offer the services you need provided. Your bail bond agent will expedite the whole process; many accept credit cards, personal checks or can set up a payment plan.
If you have been arrested in Atlantic City for DUI or another crime, you must post bail and then you should immediately contact an attorney
Below is a list of 24 hour bail bonds locations in Atlantic City. Once you have posted bail and secured your release, you should contact me immediately. I can get to work challenging the circumstances surrounding your arrest and work to protect your rights. If you have been arrested in Atlantic City, contact the criminal defense team at Lombardo Law Group, LLC 24 hours a day, toll-free by phone at 1-800-930-324.
[wpcol_1third id="" class="" style=""]
Rapid Bail Bonds
2705 Atlantic Ave, Atlantic City, NJ 08401
(609) 345-6789, 856-662-5333
www.arapidbailbonds.com
ABC Bail Bonds
1110 City Ave, Atlantic City, NJ 08401
(609) 345-2245
www.abcbail.com
Atlantic Bail Bonds
82 High Street, Mt. Holly, NJ 08060
(609) 343-0222
www.atlanticbailbonds.net
[/wpcol_1third]
[wpcol_1third id="" class="" style=""]
Connected Bail Bonds
Multiple Locations
609-270-2222
www.connectedbailbonds.com
Phoenix Bail Bonds LLC
1616 Pacific Ave Atlantic City, NJ, 08401
609-340-8221
Bail Out Now LLC
Absecon, NJ 08201
(609) 233-9855
www.bailoutnownj.com
[/wpcol_1third]
[wpcol_1third_end id="" class="" style=""]
Burton's Bail Bonds
2726 Atlantic Ave, Atlantic City, NJ 08401
800-486-2245
www.burtonbailbonds.com
Bail Bonds of America
4121 Atlantic Ave, Atlantic City, NJ 08401
(609) 343-1717
www.rapidbailbondsac.com
Jump Bail Bond Agency
907 N Main St, Pleasantville, NJ 08232
1-888-9jumpbail
4 Brothers Bailbonds
41 N Main St, Pleasantville, NJ 08232
(609) 424-4114
[/wpcol_1third_end]
Practice Areas
Case Results
The Personal Injury Trial attorneys of Lombardo Law Group, LLC have recovered 10s of Millions for accident victims over their careers
Client Testimonials

"Joe is a top-notch attorney who zealously represents his clients with intelligence, compassion and integrity. A great resource and team player, I wholeheartedly recommend Joe Lombardo." – Joseph U.