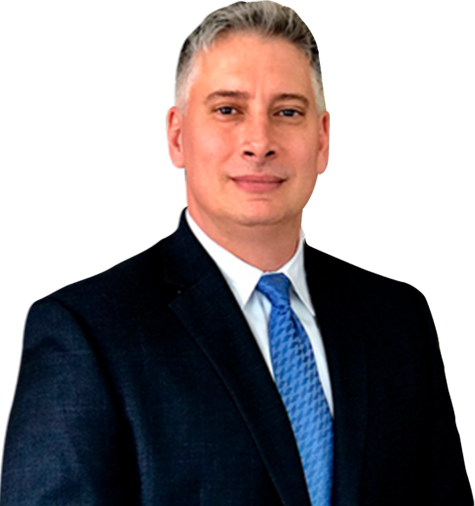 Attorney
Joseph A. Lombardo
Uber and Lyft cars are available almost everywhere, and these drivers often spend hours on the road as part of their job. While many drivers who spend a long time on the road can be trusted to be excellent drivers, others might get too comfortable and speed too much or fall into other dangerous driving habits. If you were involved in an accident caused by an Uber or Lyft driver, you could be entitled to sue them for damages to cover your injuries.
If you were injured as a rider in an Uber or Lyft car, if you were hit by one of these drivers, or if you were injured while driving for Uber or Lyft, our Haddonfield Uber and Lyft accident lawyers may be able to help with your case. Contact Lombardo Law Group, LLC today to set up a free legal consultation with our attorneys about your Uber or Lyft accident case. Call us at (609) 418-4537.
What to Do After an Uber or Lyft Accident in Haddonfield, NJ
If you were in an accident involving an Uber or Lyft driver, there are some important steps you should take at the scene of the accident if possible. First, get the contact and insurance information for the drivers involved in the accident. If you were injured as a passenger, that means you need the info for the driver of your car as well as the other car that hit you. If you were the other driver, get the Uber or Lyft driver's contact and insurance information, and vice versa for Uber/Lyft drivers.
You should also collect basic information about the accident: where it happened (street name and nearest cross street/mile marker); what the lighting, weather, and road conditions were like; whether there were any traffic signals or signs at the intersection; etc. Additionally, take or collect photos of the accident scene if possible.
After an accident, someone should call 9-1-1 to report the crash and get ambulance assistance for anyone who needs it. If you were injured, get medical attention immediately and follow all recommended treatments.
One important aspect of Uber or Lyft accidents is that the rideshare company will often try to involve itself in the crash. Both companies typically have teams who contact accident victims to see how they are doing after the accident. This might seem like good customer service, but these individuals are often trained to collect information about the crash that they can use against claimants, and they might try to convince you to file an insurance claim or otherwise try to talk you out of suing their driver. Avoid talking to these people without a lawyer present.
Suing for Injuries in an Uber or Lyft Accident in Haddonfield
If you were injured in a crash with an Uber or Lyft driver – or if you were injured while driving for Uber or Lyft – it is important to understand that you usually do not sue the rideshare company for the accident. Uber and Lyft drivers in most places are independent contractors that simply set up rides and payment through Uber or Lyft; they are not employees of these companies. This gives Uber and Lyft a barrier that prevents injured drivers or passengers from suing the company for accidents. However, the individual driver who caused the crash can still be held responsible.
Whether you were injured as a passenger in an Uber/Lyft, the occupant of another car, or an Uber/Lyft driver yourself, you can often file an insurance claim or lawsuit against the driver who caused the crash. Determining fault in a car accident in NJ will often mean looking at which driver violated traffic laws or safe driving standards and holding them responsible for the effects of that mistake or error. In some cases, insurance rules might prevent you from suing, but if your injuries are severe enough or expensive enough, you can usually take the at-fault driver to court.
Filing an Insurance Claim Against Uber or Lyft in Haddonfield Car Accident Cases
Both Uber and Lyft require drivers to carry insurance that can cover passengers and other individuals injured in a car accident. NJ law also requires all drivers to carry no-fault auto insurance to cover their own injuries after a crash. If the accident is severe enough and your insurance is too low to cover your injuries, both Uber and Lyft carry supplemental insurance policies that could potentially pay for some damages whether you file the case as an insurance claim or as a lawsuit against the responsible driver.
Both rideshare companies have $1 million insurance policies that cover drivers, passengers, and occupants of other cars if the accident occurs between the time that the Uber/Lyft driver accepts the ride and the time that they drop the passenger off. This means that any time you are riding in an Uber or Lyft, this insurance policy should cover the injuries and damages you face in a crash.
If you were involved in an accident with an Uber or Lyft driver while they were driving around on duty but before they accepted a ride, the rideshare company might provide additional supplemental coverage up to $50,000 per person.
Any other accidents with an off-duty Uber or Lyft driver are the same as a regular car accident: the at-fault party pays damages in a lawsuit. These rideshare companies do not supplement insurance for off-duty drivers.
Call Our Haddonfield Uber and Lyft Car Accident Attorneys for a Free Consultation
It can be difficult to determine whom to sue after a car accident, especially if you were injured as a passenger. When companies like Uber or Lyft are involved, the structure of how they hire drivers can make this unnecessarily complex for you. Call (609) 418-4537.
Practice Areas
Case Results
The Personal Injury Trial attorneys of Lombardo Law Group, LLC have recovered 10s of Millions for accident victims over their careers
Client Testimonials

"Joe is a top-notch attorney who zealously represents his clients with intelligence, compassion and integrity. A great resource and team player, I wholeheartedly recommend Joe Lombardo." – Joseph U.