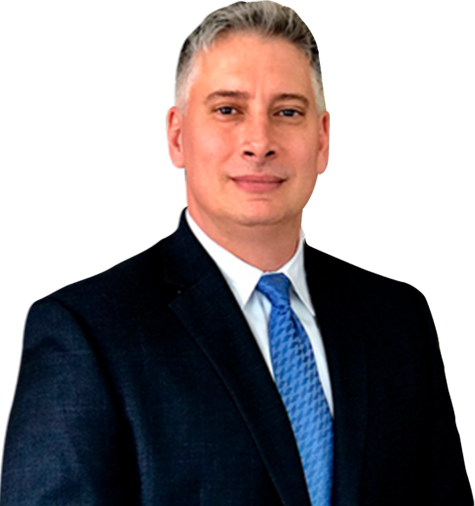 Attorney
Joseph A. Lombardo
Car accidents can leave victims with surprisingly expensive costs and bills. From medical bills to treat injuries to car repair bills, you could face an expensive road ahead of you during your recovery. For many injury victims, this also means that you cannot work and receive wages because of the injuries. If you were injured in a car accident in the Haddonfield area, you should contact an attorney for help getting these bills paid and damages covered.
The Haddonfield car accident lawyers at Lombardo Law Group, LLC represent injury victims and work to have their expenses covered by filing lawsuits against the responsible parties after serious car accidents. For help with your case, contact our attorneys today to set up a free legal consultation where you can discuss your case in a safe, confidential environment. For your free case consultation, call (609) 418-4537.
Do I Need a Lawyer for a Car Accident in Haddonfield, NJ?
If you were injured in a car accident in Haddonfield or anywhere in New Jersey, you should talk to a lawyer. In many accident cases, there are hidden expenses and damages that you might not know you can claim, and insurance companies are often unwilling or unable to cover these costs in full. A Haddonfield car accident lawyer who represents you can push for additional damages and, if you are not getting what you deserve, file your case as a personal injury lawsuit to get you the damages you deserve in court.
Insurance companies in New Jersey typically work on a no-fault system where your own insurance company covers your injuries unless you meet certain thresholds for damages. If your injuries are severe enough or expensive enough, you may be entitled to file a lawsuit against the at-fault driver and their insurance company instead of paying for damages through your own insurance coverage.
This helps in a few clear ways. First, you would not need to pay deductibles on your insurance payouts, allowing you to potentially claim higher damages. While some of this money may go to legal fees and court costs, some of those costs may be recouped in a lawsuit anyway. Second, insurance companies may limit how much they pay to only a percentage of the full harm done. A car accident lawsuit can allow you to claim full damages. Third, the damages paid in an insurance claim do not include pain and suffering damages, which could be a substantial part of an injury case.
While you certainly can file a lawsuit on your own without a lawyer, this is often ill-advised because of the complex legal rules and procedures that you must follow to have your case heard.
Proving Fault in a Car Crash in Haddonfield, NJ
One of the core issues in any car accident case is the question of who was at fault. In general, fault is often determined by looking at which driver or drivers did something wrong to cause the crash. If one driver was speeding, running a red light, or driving under the influence, it becomes quite clear that they were the one responsible for the crash. But what happens if the other driver was speeding or texting or doing something else dangerous, too? How do courts determine who was at fault?
Typically, courts can assign partial blame to anyone involved in the crash. Under NJ law, this sometimes means that victims might be assigned a few percentage points of blame for the crash that will ultimately reduce their damages by the same percentage. Even if they were partly at fault, victims can still hold the other drivers responsible for their damages and claim compensation from them in court as long as they were not more liable than the other driver. The jury will be the ones to assign blame based on what each driver did and what traffic laws they violated.
Speeding, drunk driving, and distracted driving are some of the most common mistakes that lead to car accidents. Some common driving situations also often result in crashes, and the at-fault driver can often be presumed based on the layout of the road and the type of accident:
Rear-end accidents are usually caused by the driver to the rear.
Left turn accidents are often caused by the driver turning left, not a driver going straight.
Intersection accidents are often caused by whichever driver entered the intersection without a green light or when it was not their turn at a stop sign.
Sideswipe accidents are often caused by whichever driver was changing lanes or merging, not the driver going straight.
Car accidents can happen in many different ways, and the information here does not capture all possibilities. Talk to an attorney about who might have been at fault in your crash and what compensation you can claim from the at-fault drivers.
Whom to Sue in Haddonfield, NJ Car Accident Cases
In most car accident cases, you will directly sue the driver who hit you, but there may be additional parties you can join in the lawsuit. Some drivers may have been working when the accident occurred, potentially allowing you to sue the delivery company, trucking company, or other company they worked for. While you do not typically sue the insurance company, they might be the party providing a lawyer and damages in place of the at-fault driver, and they will be heavily involved in the case. Talk to an attorney about other potential parties you could sue.
Call Our Haddonfield Car Accident Lawyer for a Free Legal Consultation
If you were hit by another driver and suffered serious injuries, contact our Haddonfield car accident lawyers for help. Lombardo Law Group, LLC represents injured drivers and passengers in car accident lawsuits and insurance claims, and we fight to help them get the compensation they deserve. To set up your free case consultation, call us today at (609) 418-4537.
Practice Areas
Case Results
The Personal Injury Trial attorneys of Lombardo Law Group, LLC have recovered 10s of Millions for accident victims over their careers
Client Testimonials

"Joe is a top-notch attorney who zealously represents his clients with intelligence, compassion and integrity. A great resource and team player, I wholeheartedly recommend Joe Lombardo." – Joseph U.