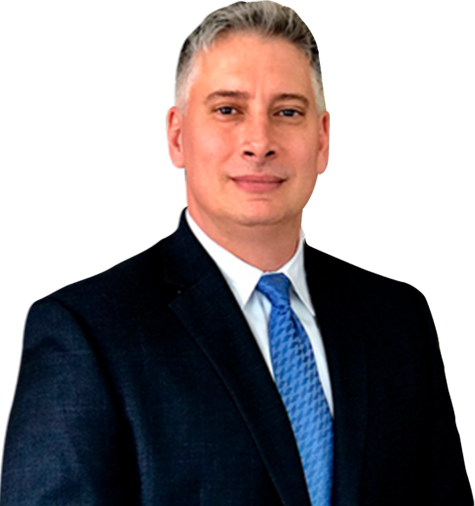 Attorney
Joseph A. Lombardo
Adopting a child into your family can change the lives of the child and the parents. This wonderful gift is something that many families seek, but often the rules and legal standards that have to be met can be confusing or difficult to manage without legal help. The Haddonfield adoption attorneys at Lombardo Law Group, LLC understand the rules and regulations regarding adoption in New Jersey, and we can help you with your adoption case.
If you are seeking to adopt, whether that be through an agency, through an out-of-state agency, through international adoption, or by adopting a stepchild, our attorneys may be able to help. Call us today at (609) 418-4537 to set up a consultation and learn more about your rights and options in an adoption case.
Adoption Laws in Haddonfield, NJ
If you are seeking to adopt a child, it is important to understand some of the rules about who can adopt and when adoptions are allowed in New Jersey. One of the first things to understand is that children can only have two parents, which often brings up confusing legal battles over who should be recognized as the child's parents. When two parents adopt a child from an agency or parents putting their child up for adoption, those birth parents are replaced by the adoptive parents, and the adoptive parents become the child's "parents" for all intents and purposes. This means that your adopted children are your children in the same sense that any biological children would be.
Some issues can arise when adopting a child whose parents object to the adoption. This can happen if one parent refuses to put a child up for adoption after the other parent agreed to do so, when stepparents try to adopt children currently under shared custody agreements, or when a family member seeks to adopt a child from a struggling family member. In these kinds of cases, it is important to work with a lawyer who can help get the other parents' custody rights blocked and help allow you to do what's in the child's best interests.
Other important laws to consider regarding adoption are some of the basic fundamentals of adoption. For instance, you have to be at least 10 years older than the person you are adopting, and you must be at least 18 years old to adopt. This can cause complications in intrafamily adoptions, such as when an older sibling seeks to adopt their younger siblings after the loss of their parents. The court can waive either requirement, so it may be important to work with a lawyer to show good cause for why the rules should be waived.
Process for Adopting a Child in Haddonfield, NJ
Most people seeking to adopt a child in New Jersey will work with an agency. This is the most common type of adoption, and most people work with in-state adoption agencies. Private adoptions are also allowed, and parents can seek to adopt from out-of-state adoption agencies or even agencies in foreign countries as well. Adoptions can also be used to give a stepparent custody. All of these require following similar processes, but it is important to work with a Haddonfield adoption lawyer on the specifics of your case to make sure that you follow all rules and requirements.
Adoption Agency Procedures
NJ law has rules for what steps must be taken by an agency and an adoptive parent. When the previous parent gives their child to an adoption agency, they sign away their parental rights and the adoption agency essentially acts as the parent until the child is adopted. Before the agency can turn a child over to adoptive parents, there must be a period where people who could have custody claims can object to the adoption. The adoption agency must also perform background checks and home studies to make sure the parents will be safe and create a happy home for the child.
Home Studies
Home studies check the prospective parents' home to make sure it is safe for children. The agency will also run a background check to make sure the parents do not have a history of crimes that could make them unsafe parents. Prospective parents must also submit to fingerprinting and other checks as the agency and the State of New Jersey require.
Taking the Child Home and Filing for Adoption
After these processes are cleared, parents can take a child home, but the adoption is not yet final. Parents have to wait 6 months to see if there are any problems or issues, and then they can go through the courts to have the adoption finalized. The filing can be made at the beginning or the end of the 6-month period, and your attorney can help with all of the intricacies of this process.
The court has its own processes for background checks to look for pending charges and other potential issues that could prevent the parents from adopting. They will also seek reports from the adoption agency.
Out-of-State Adoptions
For adoptions through out-of-state agencies, the parents may need to follow that state's rules and get cooperation from the agency to finalize the adoption in NJ. The same is true for adoptions from foreign countries, who may have their own rules that could even require the parents to be physically present in the country or to visit and undergo cultural education before the country will allow them to adopt a child. Talk to an attorney for help with these processes.
Our Haddonfield, NJ Adoption Attorneys Can Help
If you are seeking to adopt a child in Haddonfield or the surrounding areas, contact our Haddonfield adoption attorneys for help with your case. Contact our attorneys today at (609) 418-4537.
Practice Areas
Case Results
The Personal Injury Trial attorneys of Lombardo Law Group, LLC have recovered 10s of Millions for accident victims over their careers
Client Testimonials

"Joe is a top-notch attorney who zealously represents his clients with intelligence, compassion and integrity. A great resource and team player, I wholeheartedly recommend Joe Lombardo." – Joseph U.