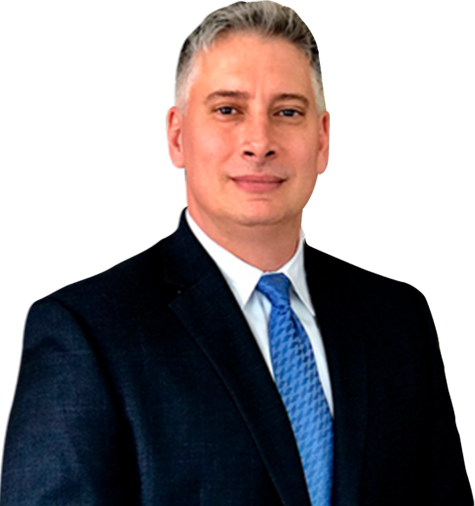 Attorney
Joseph A. Lombardo
In Vineland, New Jersey, the crimes of theft and robbery can carry potentially carry serious penalties. Convictions can carry prison sentences and expensive fines. Even seemingly minor allegations, such as misdemeanor shoplifting, still have the power to create a criminal record that can interfere with your personal and professional life many years into the future.
You're up against a challenge, but you don't have to face it alone. Vineland theft and robbery defense attorney Joseph Lombardo is committed to providing aggressive client advocacy and has over 20 years of experience defending the people of Vineland against a wide variety of theft-related charges.
Types of Theft or Robbery Charges in Vineland, NJ Our Attorney Handles
Types of matters that Mr. Lombardo frequently handles include (but not limited to):
Carjacking (Auto Theft)
Extortion
Identity Theft
Property Theft
Receiving Stolen Property
Robbery
Shoplifting (Retail Theft)
Theft of Services
To arrange for a free and private legal consultation, call Lombardo Law at (609) 318-6196 today.
Robbery vs. Theft Charges in Vineland, New Jersey
In everyday conversation, theft and robbery sometimes carry the same meaning. But in a legal context, they are distinct, separate charges that are defined and penalized differently.
Theft is the broader of the two crimes, and involves any "unlawful taking" pursuant to N.J.S.A. 2C:20-3. Many people think theft refers taking a physical object, but the legal definition is actually much broader. You can also be criminally charged if you steal or attempt to steal intangible items, such as a service (e.g. cable, N.J.S.A. 2C:20-8) or even another person's identity or identifying information (e.g. a driver's license, N.J.S.A. 2C:21-17, N.J.S.A. 2C:21-17.2). The state's theft statute, N.J.S.A. 2C:20-3, clearly divides theft into taking both "movable property" and "immovable property."
Even shoplifting (i.e. retail theft) has a much wider definition than many people initially realize, because it is not necessarily restricted to stealing goods from a merchandiser. You can also be charged with shoplifting if you alter an object's price tag or other markings, or even if you remove a shopping cart from the retailer's premises (N.J.S.A. 2C:20-11).
By contrast, robbery involves theft plus an element of injury, force, or the use or threatened use of a weapon, pursuant to N.J.S.A. 2C:15-1. Robbery may also be charged if you allegedly committed or threatened to commit an additional first or second degree crime.
Penalties for a Theft Conviction in Vineland, NJ
Instead of using the usual terms of "misdemeanor" and "felony," New Jersey uses the different but equivalent terms of "disorderly persons offense" (or "DP offense") and "indictable crime," respectively. Unfortunately, many charges related to stealing and burglary do have the potential to be graded as indictable crimes — and even a DP offense or petty DP offense could have serious negative consequences for your daily life, including jail time and costly restitution fines.
Robbery is typically charged as a second degree crime. However, it may be classified as a first degree crime in cases where the defendant allegedly:
Attempted to commit murder.
Used or threatened to use a deadly weapon.
Inflicted or attempted to inflict "serious bodily injury." A serious bodily injury means any injury which creates a serious risk of death, results in permanent disfigurement, or long-term damage to a limb, organ, or basic physical function (e.g. breathing, walking, grasping objects).
By contrast, many theft classifications are based largely on the value of the item or service which was stolen. Generally speaking, theft charges are graded as follows:
Value under $200 — DP Offense
Value of $200 to $500 — 4th Degree Crime
Value greater than $500, less than $75,000 — 3rd Degree Crime
Value of $75,000 or higher — 2nd Degree Crime
However, it isn't always dollar value alone that determines how a charge is categorized. For example, regardless of monetary value, you can sill be charged in the second degree if an alleged theft involves extortion, human remains, government benefits, or more than one kilogram of illegal drugs. Possible penalties for a conviction could include:
DP Offense — Fine of up to $1,000, sentence of up to six months.
4th Degree Crime — Fine of up to $10,000, sentence of up to 18 months.
3rd Degree Crime — Fine of up to $15,000, sentence of up to five years.
2nd Degree Crime — Fine of up to $150,000, sentence of up to 10 years.
However, in some cases those fines could be even larger. If you are convicted, you could be ordered to pay either the standard restitution or double the loss to the victim — whichever is the higher amount.
Call to Schedule a Free Consultation with Our Vineland Theft Defense Attorney
If you or someone you love is facing these charges, it is critically important to have experienced legal representation on your side. To start discussing your options in a confidential case evaluation completely free of charge, call Vineland theft and robbery defense lawyer Joseph Lombardo at (609) 318-6196 today.
Practice Areas
Case Results
The Personal Injury Trial attorneys of Lombardo Law Group, LLC have recovered 10s of Millions for accident victims over their careers
Client Testimonials

"Joe is a top-notch attorney who zealously represents his clients with intelligence, compassion and integrity. A great resource and team player, I wholeheartedly recommend Joe Lombardo." – Joseph U.