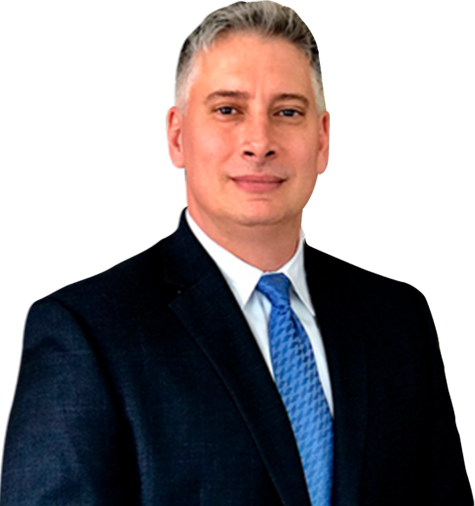 Attorney
Joseph A. Lombardo
Nobody wants to be charged with committing a crime. Sometimes a mere accusation can ruin a personal or professional reputation, and an actual conviction can change the course of your life forever. Even on the disorderly persons or misdemeanor level, many offenses are penalized with long jail sentences and expensive fines — and at the indictable crime or felony level, the consequences are even harsher. Depending on the details involved, such as the degree of the crime, the alleged offender's criminal history, and the presence of any aggravating factors or prior offenses, you could be facing decades behind bars and thousands of dollars in restitution.
Everything you care about — your financial stability, your career, and your very freedom itself — hangs in the balance when criminal charges enter the picture. You cannot afford to fight against an aggressive and highly trained prosecuting attorney on your own. During this challenging time, you need the guidance and advocacy of an experienced attorney with a reputation for achieving excellent results.
To schedule your completely free and confidential legal consultation, call Vineland, New Jersey criminal defense lawyer Joseph Lombardo at (609) 318-6196 right away. If you've been arrested, Lombardo Law may be able to help.
How Our Vineland, NJ Criminal Defense Attorneys Can Help
New Jersey is notorious for imposing tough penalties on convicted offenders, especially when it comes to restitution fines. For certain felonies, some of these fines can be as high as $200,000. In addition to heavy financial penalties, you may also be facing the prospect of years, decades, or even life in prison. Even a so-called "petty offense" at the low end of the severity spectrum could still result in up to half a year in jail. In addition to the immediate consequences of financial hardship and incarceration, you will also be burdened with a criminal record for your Vineland, NJ criminal offense.
With so much at stake, it is of the utmost importance that you have the support of a skilled and aggressive defense lawyer who can advocate for you and help protect your rights. Attorney Joseph Lombardo of Lombardo Law has more than 20 years of experience fighting a wide spectrum of criminal charges on behalf of the people of Vineland, New Jersey, including both adults and juveniles. Some of the legal matters Lombardo Law regularly handles include:
Assault
Domestic Violence
Drug Charges
Vandalism
Weapons Crimes
We also assist clients with criminal record expungements, which allow certain records to be sealed. If you need assistance with any of these issues, call our firm today before it's too late. Let's start exploring your options for the future.
Penalties for Criminal Offenses in Vineland, NJ
While most states categorize crimes as felonies and misdemeanors, New Jersey uses the equivalent but different terms of indictable crime and DP (Disorderly Persons) offense respectively. Then, the crime will be given a degree, with first degree representing the most serious charges.
These are actually divided into DP (Disorderly Persons) offenses, and petty DP offenses. Petty DP offenses can be penalized with:
Sentence: up to 30 days in jail
Fine: up to $500
Examples of petty DP offenses include:
Harassment
Disorderly Conduct
The penalties for more serious DP offenses can include:
Sentence: up to 6 months
Fine: up to $1,000
Examples of DP offenses include:
Criminal Trespass (excluding schools, dwellings, and research facilities)
Marijuana Possession (under 50 grams)
Shoplifting (under $200)
The classification of DP matters can be a little confusing. Because they are relatively minor in nature, these are not technically "crimes," but "offenses," and the alleged defendants are tried before a Municipal Court judge without the presence of a grand jury. To quote N.J.S.A. 2C:1-4(b), "Disorderly persons offenses and petty disorderly persons offenses are petty offenses and are not crimes within the meaning of the Constitution of this State. There shall be no right to indictment by a grand jury nor any right to trial by jury on such offenses."
Nonetheless, DP convictions do leave the defendant with a criminal record. Therefore, it is very important that these charges are taken seriously and handled by an attorney.
Let Our Vineland Criminal Defense Lawyers Work for You
If you or someone you love has been charged with committing a crime in Vineland, NJ, it is critical that you speak to an attorney right away. To set up your free and confidential case evaluation with Vineland criminal defense lawyer Joseph Lombardo, call the Lombardo Law Group, LLC at (609) 318-6196, or contact us online today.
Practice Areas
Case Results
The Personal Injury Trial attorneys of Lombardo Law Group, LLC have recovered 10s of Millions for accident victims over their careers
Client Testimonials

"Joe is a top-notch attorney who zealously represents his clients with intelligence, compassion and integrity. A great resource and team player, I wholeheartedly recommend Joe Lombardo." – Joseph U.