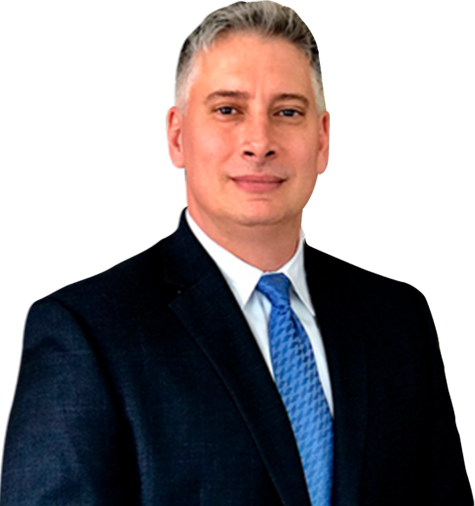 Attorney
Joseph A. Lombardo
If you have been arrested and charged with a crime in New Jersey, it can be a chaotic and stressful time. The next step after returning home is to think about defending yourself from the charges that have been leveled against you. Typically, the first consideration will be whether or not you should hire a New Jersey criminal attorney. Because they specialize in defending individuals who have been arrested, attorneys with a criminal focus have extensive knowledge of the criminal system. Also, using counsel local to the region that you are being charged in helps to ensure the lawyer has a working rapport, professional respect, or relationships within the court system of that municipality.
Hiring defense counsel, as opposed to utilizing a public defender, gives you the power to choose a lawyer you deem experienced enough to handle your case. Also, private counsel manage their own caseload – which can make a large difference in the type of attention your case receives Public defenders have a tendency to be overburdened with caseload and might not give your case the attention it deserves.
The decision to hire a criminal attorney
Regardless of whether you choose a public defender or private counsel, when facing charges, it's best to have a lawyer represent you. If you hire private counsel, there are some things you should keep in mind when choosing who you want to represent you. First, consider the experience of those on your shortlist. Do your research – turn to Google or individuals whom you know have been in a similar situation in the past.
Some thing to consider:
Which candidate mention expertise in matters similar to what you have been charged with?
How long have they been practicing?
Do they have experience as a prosecutor prior to defending clients?
Have they taken cases all the way through trial with a good outcome (acquittals, dismissals, plea deals, or drastically reduced charges)?
Once you make a decision on who to call, you should set up consultations. A consultation is a meeting with an attorney to talk about the charges against you, possible defenses, what a reasonable expectation would be, and fee structures. You should feel comfortable with the counsel you choose after having a consultation with them. If they are experienced, have a good track record, it seems like you will have a good working relationship, they decide to defend you, you can probably expect that you are in good hands.
Should you use a public defender?
Choosing to hire your own lawyer might carry a higher price tag than representing yourself or using a public defender, but is using a public defender in your best interest? Generally speaking, public defenders are often over worked and may not give your case the attention it requires. When choosing your own counsel to defend you, you can gauge how busy they are by the promptness in responding to your inquiries and correspondences. You have the power to 'shop around' for the lawyer who is the right fit for your specific case based on experience.
Also, a public defender the court assigns might have a history of mixed experience and prior results, as experienced counsel typically have their own private practice. This often will not fare well in your favor. Though hiring an attorney might be expensive, you must factor the alternatives of incarceration, not being able to get the best deal you might have, fines, and being in the criminal system.
If you have been arrested in charged with a crime in New Jersey
We invite you to contact The Law Offices of Joseph Lombardo. Joseph Lombardo formerly served as a Municipal Prosecutor and is well versed in the criminal court system in New Jersey. He has represented clients through trial and has been representing clients in all of the Townships and Counties in Southern New Jersey for 20 years. With offices conveniently located in Hammonton, and Atlantic City, he has represented clients charged with assault, DUI, trespassing, vandalism, juvenile charges, weapons crimes, possession of drugs, domestic violence, and burglary.
In a free, initial consultation, Mr. Lombardo will clearly explain the severity of the charges against you, what you can expect, and what defenses are available to you. He will being working immediately to have the charges against you reduced or dismissed, all while preparing your case for the possibility of going to trial, if necessary. Call today for your free, initial consultation – 1-(609) 418-4537.
Practice Areas
Case Results
The Personal Injury Trial attorneys of Lombardo Law Group, LLC have recovered 10s of Millions for accident victims over their careers
Client Testimonials

"Joe is a top-notch attorney who zealously represents his clients with intelligence, compassion and integrity. A great resource and team player, I wholeheartedly recommend Joe Lombardo." – Joseph U.