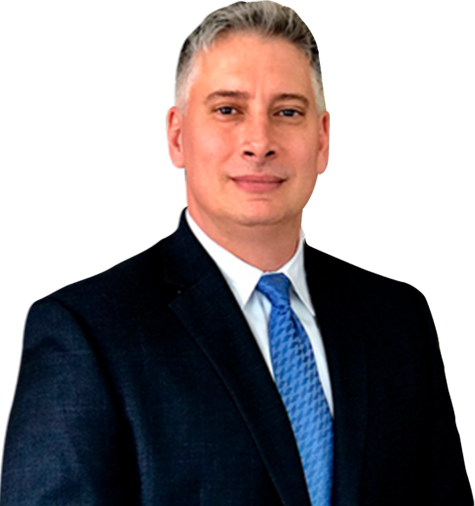 Attorney
Joseph A. Lombardo
Mistakes happen and maybe somewhere along the way you acquired a criminal record. It may seem that your criminal record is constantly haunting you even though you have been a model citizen. When you have a criminal record in Egg Harbor Township, it can seem impossible to get hired for a job, particularly a "good" job. Having a criminal record can also affect your life in other ways. You might find it hard to get approved for a loan, or even get approval to live in certain areas and buildings. While there are many New Jersey and Federal laws that have been enacted to combat discriminatory hiring practices, the reality is that your criminal record may be a constant hindrance.
However, you may be able to seal your criminal record from the public through a special process called expungement. Egg Harbor Township criminal record expungement attorney Joseph Lombardo can help you get there. He has more than 20 years of experience representing the residents of Vineland and New Jersey in a variety of criminal matters, and will vigorously protect your legal rights while guiding you through each and every step of the filing process.
To schedule a free and completely confidential case evaluation, call Lombardo Law at (609) 318-6196 today. Let's start exploring your legal options.
What Is Expungement?
In Egg Harbor Township, New Jersey, an expungement is the removal and isolation of all records on file with any court detention or correctional facility, law enforcement, criminal justice agency or juvenile justice agency concerning a person's apprehension, arrest, detention trial or disposition of an offense within the criminal or juvenile justice system. Unless otherwise provided by law, if an order for expungement is granted, the adult arrest, the record of law enforcement, the record of law enforcement taking you into custody as a juvenile, conviction, adjudication of delinquency, disposition, and any related proceedings are considered not to have occurred. Expunged records include:
Complaints
Warrants
Arrests
Commitments
Processing records
Fingerprints
Photographs
Index cards
"Rap sheets" and
Judicial docket records.
Expungement Eligibility in Egg Harbor Township, NJ
The New Jersey Expungement law N.J.S.A. 2C:52-1 through N.J.S.A. 2C:52-32 carefully defines who is eligible to expunge a criminal record in Egg Harbor Township. An eligible person must prepare a Petition for Expungement and file it in the Superior Court in the county where the arrest or prosecution took place. Generally, you may have your record expunged for a conviction was for an indictable offense (generally an offense punishable by six months of jail time or more), for a disorderly persons offense (generally an offense punishable by less than six months of jail time), or for a violation of a municipal ordinance.
A judge then decides whether to issue an Expungement Order. An Expungement Order means that, with some exceptions, the criminal proceedings never happened. It allows the person to fill out school, job, and military applications truthfully without having to reveal that he or she was once arrested or convicted.
Which Crimes Do Not Qualify for Expungement in NJ?
In addition to providing a detailed set of criteria for crimes that can be expunged in Egg Harbor Township, the New Jersey Expungement Law also provides for a list of crimes that cannot be expunged from your criminal record. Crimes that cannot be expunged include:
Production or Possession of Chemical Weapons
Promoting the Prostitution of a Child
Endangering the Welfare of a Child
Criminal Sexual Contact with a Minor
Aggravated Criminal Sexual Contact
Aggravated Sexual Assault
Child Pornography Offenses
Perjury (False Swearing)
Luring or Enticing
Human Trafficking
Criminal Restraint
Criminal Homicide
Kidnapping
Terrorism
Robbery
It is important for interested applicants to understand that some convictions are simply ineligible to be expunged under state law. None of the following offenses can be expunged, regardless of other factors such as how many years have passed since the person was convicted.
Rely on Our Experienced Egg Harbor Township Expungement Lawyer for Help
Egg Harbor Township expungement lawyer Joseph Lombardo will help you determine whether you qualify, and if so, how to get started sealing your record. Call (609) 318-6196 today for a consultation.
Practice Areas
Case Results
The Personal Injury Trial attorneys of Lombardo Law Group, LLC have recovered 10s of Millions for accident victims over their careers
Client Testimonials

"Joe is a top-notch attorney who zealously represents his clients with intelligence, compassion and integrity. A great resource and team player, I wholeheartedly recommend Joe Lombardo." – Joseph U.