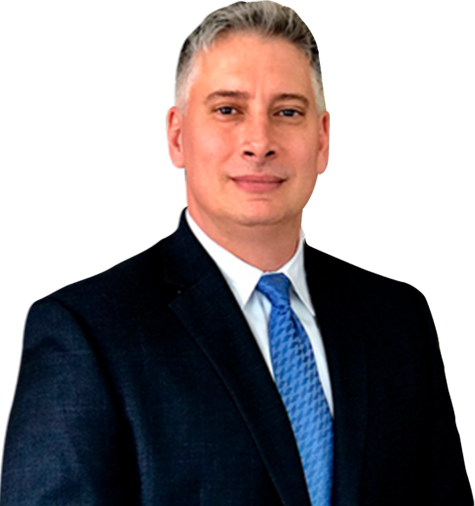 Attorney
Joseph A. Lombardo
While most states separate criminal offenses into felonies and misdemeanors, New Jersey laws refer to felonies as "indictable crimes" and misdemeanors as "disorderly persons offenses." While the phrasing may seem different, the penalties applied to such offenses are similar. For example, if you were charged with a crime, you may face costly fines, years of prison time, probation, required community service, or a driver's license suspension.
Furthermore, after being charged with a crime, you may develop a criminal record which could affect your ability to get a job, secure a loan, or buy a house. Fortunately, our lawyers can help protect your rights and develop a defense strategy. Accordingly, you may prevent a wrongful conviction or minimize the penalties you will face.
If you need help fighting criminal charges in Cherry Hill, NJ, seek guidance and support from our experienced criminal defense lawyers at the Lombardo Law Group, LLC. Call us today at (609) 418-4537 for a free assessment of your case.
Examples of Cases Our Criminal Defense Lawyers Regularly Handle in Cherry Hill, NJ
Our law firm can help defendants fight a wide range of criminal charges, including traffic-related offenses like DWI's. For instance, the following are all types of cases that our criminal defense lawyers regularly handle:
Assault Cases
Those who have been charged with assault in Cherry Hill can face severe consequences including expensive fines, mandatory community services, court-ordered anger management classes, and imprisonment. The penalties applied in your case will depend on the details of the allegation at hand. Generally, there are three different types of assault that can occur:
Simple assault
Aggravated assault
Vehicular assault
Our attorneys have experience fighting each of the aforementioned charges. If you have been accused of committing assault, contact our law firm for help mounting your defense and navigating each stage of the legal process.
Domestic Violence Cases
Our lawyers can provide support to defendants in domestic violence cases. Domestic violence occurs when any abusive, coercive, violent, forceful, or threatening act is inflicted by one family member or household member upon another. The penalties for such crimes can be devastating. Accusations of domestic violence can tear families apart and change lives forever.
If you are facing such an accusation, then you should seek our attorneys' help preventing the filing of charges or having your charges dismissed. If required, our legal team can also help present your case in court.
Drug Crimes Cases
Furthermore, our law firm is prepared to assist defendants who have been accused of drug crimes. Our criminal defense lawyers have experience fighting each of the following drug offenses:
Drug possession
Drug sales
Distribution
Manufacturing
Transportation
Drug cultivation
Intent to sell
Smuggling and importation
Forged or fraudulent prescriptions
The consequences for drug crimes can vary significantly from case to case. Penalties for such crimes will depend on several different factors surrounding culprits' arrests. Thankfully, after being charged with a drug crime, our lawyers can help determine the appropriate course of action. During your free case review, our team will explain the process for building your defense.
Weapons Crimes Cases
Weapons crime cases are another type of case that our lawyers can handle. There are a wide variety of weapons crimes that defendants can be charged with. Fortunately, our team can handle cases involving any of the following accusations:
Possession
Possession by felons
Transportation
Sale of guns
Concealment
Brandishing
Negligent discharge
Possession of an unlicensed firearm
Armed robbery
Terrorist threats
If you have been accused of a weapons crime in Cherry Hill, NJ, then you should seek assistance from our law firm. Our team can help protect your rights and will fight to eliminate or reduce the penalties associated with your charge.
DWI Cases
If you were pulled over while driving under the influence, then you may be charged with a Driving While Intoxicated (DWI). You may suspect that you are still sober, but if an officer determines through a breathalyzer test that your blood alcohol level exceeds 0.08%, then you will be considered intoxicated. Furthermore, separate charges may be brought upon those who refuse to take breathalyzer tests.
DWI charges can be accompanied by serious penalties including license suspension or revocation, large fines, and imprisonment. After being charged with a DWI, you should call our experienced criminal defense lawyers for help protecting your interests and building a comprehensive defense.
Criminal Record Expungements
Additionally, the team at our law firm can help with criminal record expungements. Unfortunately, even after you are released from prison, you can still face serious challenges in your daily life because of your lingering criminal record. Those who have previously been convicted of crimes can have trouble finding work, obtaining housing, or even forming social relationships. Our experienced criminal defense lawyers can help prevent your conviction from unjustly affecting your future by eliminating or sealing records contained in your criminal history.
Unfortunately, not every arrest can be expunged. During your free case assessment, our criminal defense lawyers can help determine if your arrest or conviction may be removed from your record.
Bail Hearings
Bail is the collateral or money given to the court in criminal cases so that an accused individual being held in custody may be temporarily released. Bail is allowed so that the accused may proceed with their life while preparing their response to the charges being brought against them. There are multiple factors that will be considered when setting the amount for bail, including:
How severe is the offense at issue?
What is the defendant's criminal history?
How strong is the evidence being brought against the accused?
What are the responsibilities and employment of the defendant?
What are the defendant's community ties?
How certain is the court that the defendant will appear for future court appearances?
After you have been arrested, our criminal defense attorneys can help ensure that you are granted bail and that it is for a reasonable amount. Call our law firm today for a free assessment of your case.
If You Were Arrested in Cherry Hill, NJ, Our Attorneys Can Help
After being arrested in Cherry Hill, NJ, get help from our experienced criminal defense lawyers at the Lombardo Law Group, LLC by calling (609) 418-4537.
Practice Areas
Case Results
The Personal Injury Trial attorneys of Lombardo Law Group, LLC have recovered 10s of Millions for accident victims over their careers
Client Testimonials

"Joe is a top-notch attorney who zealously represents his clients with intelligence, compassion and integrity. A great resource and team player, I wholeheartedly recommend Joe Lombardo." – Joseph U.