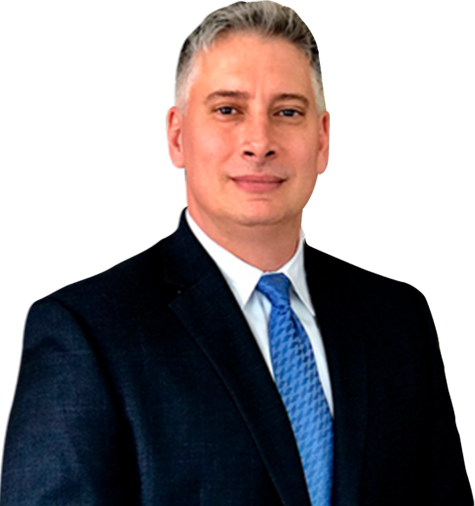 Attorney
Joseph A. Lombardo
Getting a divorce is one of the most challenging periods in a person's life. Although it is sad that the relationship is coming to an end, it is important to protect your rights and assets during separation.
Divorces can be messy affairs, which is why it is best to work with our skilled divorce attorneys. If you and your spouse share a significant amount of assets or finances, the court will split your assets equitably, which is not the same as an equal split. Cases become even more complex when children are involved, or changes need to be made to the original divorce agreement.
If you are considering filing for divorce or your spouse has filed for divorce, our divorce attorneys can help you determine the right path going forward. Contact the Lombardo Law Group, LLC at (609) 418-4537 for a case evaluation.
How Divorce Works in Cherry Hill, NJ
The most common process for divorce in Cherry Hill is "no-fault" grounds. No fault means just that. In New Jersey, spouses can file for a divorce without proving that the other party did something to cause the divorce. While no-fault divorces are typical, there is fault divorce for those with different circumstances. Our divorce attorneys can review your case to help determine the best option for you.
No-Fault Divorce
When spouses file for a no-fault divorce in Cherry Hill, they do so because they have "irreconcilable differences." In a no-fault divorce, you must show that your marriage has not improved for a period of six months and that your irreconcilable differences mean there is virtually no chance the relationship will last. Put simply, the relationship is no longer tenable, although nobody did anything wrong. This process can take longer than a divorce filed for fault, but it is the option most exercised by individuals in Cherry Hill.
You can also file for a no-fault divorce if you and your spouse have been separated for 18 months or longer. This means you have been living apart for that time and will not be reconciling.
Fault Divorce
Sometimes, unforeseen circumstances can cause a person to file for divorce based on fault. According to N.J.S.A. § 2A:34-2, there are several grounds under which you can file a fault divorce in Cherry Hill:
Your spouse was unfaithful (adultery)
Your spouse lived elsewhere for 12 months or longer (desertion)
Extreme cruelty, including any physical or mental cruelty that threatens the spouse's safety or health, or the situation is such that it is unreasonable to expect a spouse to continue to live with their abuser
Drug or alcohol addiction lasting longer than twelve or more consecutive months
Institutionalization for a period of 24 or more consecutive months for mental health issues
Imprisonment of a spouse for 18 or more consecutive months getting married
Deviant sexual conduct voluntarily performed by one spouse without the consent of the other spouse (rape)
While one or more of these grounds might apply to your case, it still might be best to file for a no-fault divorce. Evidence is required to file for either type of divorce, but the requirements tend to be higher for a fault divorce. Our divorce lawyers can help you determine the right grounds for filing for divorce and what steps to take next.
How Assets are Divided After a Divorce in Cherry Hill, NJ
One of the first questions most people contemplating divorce ask is how their assets and finances will be divided. In New Jersey, the spouses' assets are to be divided "equitably." To be clear, "equitably" does not mean "equally." An equitable split of the spouses' assets means that each party gets what is fair and just under the circumstances.
Contrary to popular belief, the court does not simply divide things evenly down the middle. Instead, the court will use several factors to determine who should get what portions of what assets. The following are common factors used in Cherry Hill divorce cases, but the court can make other considerations if they are relevant:
The length of the marriage
The spouses' ages
The level of income each spouse contributed
The existence and terms of a prenuptial agreement
The spouses' standard of living
Each spouse's ability to work and earn an income after the divorce
Each spouse's contribution to the other's education or training for work
Each spouse's debts and personal assets
While these factors can provide a good starting point for determining how your assets will be divided, the outcome will depend highly on the circumstances of your case. Our divorce attorneys can help you understand how a divorce will affect your assets.
Adjusting a Divorce Settlement in Cherry Hill, NJ
Life goes on after a divorce, so it is not uncommon to readdress a divorce settlement later down the road. Fortunately, individuals can petition the court to amend their divorce agreement in light of new circumstances. This is especially common where children are involved. An initial divorce settlement involving children will include custody arrangements, which parent owes child support, and how much. As children grow, they require additional support for school and other activities. In some cases, a child might develop a medical condition that calls for more support from the non-custodial parent. If the parents cannot work out an arrangement on their own, they can go through the court to determine a new agreement.
It is also common to reevaluate a divorce settlement when one of the divorced parties meets someone new. Having a new partner could affect the terms of your settlement agreement, especially if you have children. Other situations, like moving for work purposes or losing your job, can also be a reason to alter a divorce agreement. Our divorce attorneys can help you if your circumstances have changed and you need to readdress your divorce settlement.
Our Cherry Hill, NJ Divorce Attorneys Can Help
If you need to file for divorce or your spouse has filed for divorce against you, our experienced divorce attorneys can fight for your rights. Call the Lombardo Law Group, LLC today at (609) 418-4537.
Practice Areas
Case Results
The Personal Injury Trial attorneys of Lombardo Law Group, LLC have recovered 10s of Millions for accident victims over their careers
Client Testimonials

"Joe is a top-notch attorney who zealously represents his clients with intelligence, compassion and integrity. A great resource and team player, I wholeheartedly recommend Joe Lombardo." – Joseph U.