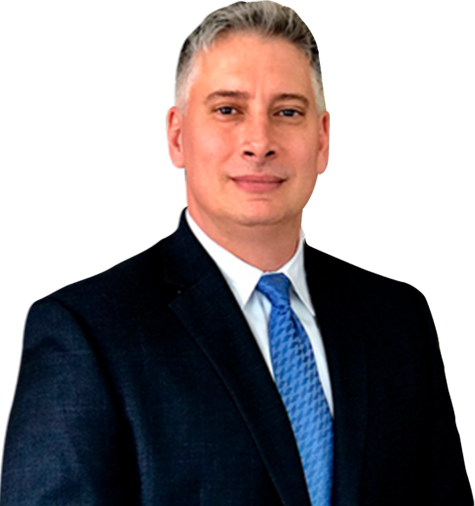 Attorney
Joseph A. Lombardo
An injury suffered at work can affect all aspects of your life. An injury suffered in the workplace can take away your ability earn an income, impact your relationships, and cause serious medical issues that can affect your health for the remainder of your life. Luckily, all employers in New Jersey are required to have worker's compensation insurance, which all but guarantees that employees are compensated after being injured at work.
Employees who have to file worker's compensation claims should get in touch with Joseph Lombardo, who will fight on their behalf. Joseph knows how to work with insurance companies so that their rights are respected as they pursue a worker's compensation claim. Injured employees that have filed a worker's compensation claim can set up a free and confidential legal consultation with Joseph today to learn more about how they can file a worker's compensation claim in the wake of an injury sustained in their workplace. Call (609) 445-4300 today.
Types of Injuries that Can Occur at Work
There are two types of injuries that happen at work that make someone eligible to file a worker's compensation claim: sudden events and conditions that emerge over time.
Injuries that occur because of sudden events may be the result of an unexpected incident that happens in the workplace, such as an accident, explosion, or fall. This happens most often in the construction industry and industries that make frequent use of motor vehicles. The types of injuries that can result from a sudden event may be amputation, broken bones, disfigurement, and more.
Injuries that make a victim eligible for worker's compensation may result from repeated actions or exposure to asbestos dust or other inhalable contaminants. The injuries that may be sustained as a result of repeated actions or exposure to inhalable contaminants include carpal tunnel syndrome, obstructive lung disease, neurological disorders, and other detrimental conditions.
Both types of injury make a victim eligible for worker's compensation benefits, including total disability and a monetary reward. It should also be noted that it is possible to receive worker's compensation benefits if an injury at work aggravates or accelerates a pre-existing condition.
Worker's Comp Benefits You May Be Able to Receive in Atlantic City
According to New Jersey laws regarding worker's compensation, injured workers are able to reap a few specific benefits. These benefits are outlined in the following:
Medical treatment – As part of a worker's compensation claim, the insurance company is required to provide medical treatment related to the injury sustained in the workplace. However, the company reserves the right to choose the doctor that will administer treatment to the victim.
Lost wages – Victims of workplace injuries can receive lost wage benefits through worker's compensation, based on whether the injury is temporary or permanent. Worker's compensation insurance provides 70% of your weekly pay to temporary disability victims while they are recovering from their injury and/or receiving treatment. Caps exist limiting weekly benefits that a person may receive. Temporary disability wage benefits last as long as the disability lasts. Victims who are permanently disabled will likely be entitled to a money reward based on the severity of their injury in addition to receiving compensation for past and future lost wages.
Death benefits – The family of a person who has died while working is entitled to benefits, which include the cost of funeral and burial and a certain percentage of the deceased person's wages.
While these benefits are intended to compensate injured employees for their workplace injuries, worker's compensation insurance companies will often try to provide the bare minimum for victims. They will, for example, try to provide the minimum amount of medical treatment in an attempt to keep costs down. It's also common for doctors employed by the insurance company to assign a disability rating that is lower than the victim deserves in an attempt to pay for as few medical benefits as possible,
Joseph Lombardo can fight to make sure that injury victims have fair medical assessments from doctors employed by the insurance company while helping victims get the full and proper medical care that they need in order to heal from their injuries.
Appealing the Denial of a Workers' Compensation Claim in NJ
It often happens that worker's compensation insurance claims are denied, leaving injured employees unable to function in their daily lives. They may be denied because the insurance company believes that the victim is faking their injury; for this reason, it's important to keep detailed records of all of the medical treatment you seek as a result of your injury. Another reason a worker's compensation claim may be denied is that the insurance company doesn't believe that the injury happened while you were working. Again, it's important to save documents and evidence of the location of your injury.
The third reason that worker's compensation insurance companies might deny your worker's compensation claim is that your injury wasn't serious enough. An attorney can help you gather evidence related to your injury and then present it during a hearing so that you can fight the denial of your claim.
Worker's Compensation Lawyer Available in Atlantic City
Atlantic City worker's compensation lawyer Joseph Lombardo can help you fight for compensation and accountability in the aftermath of the injury you sustained on the job. A free consultation with Joseph will help you understand the circumstances around your case and how you can get maximum compensation from the workers' compensation insurance company. Connect with Joseph today by calling (609) 445-4300.
Practice Areas
Case Results
The Personal Injury Trial attorneys of Lombardo Law Group, LLC have recovered 10s of Millions for accident victims over their careers
Client Testimonials

"Joe is a top-notch attorney who zealously represents his clients with intelligence, compassion and integrity. A great resource and team player, I wholeheartedly recommend Joe Lombardo." – Joseph U.