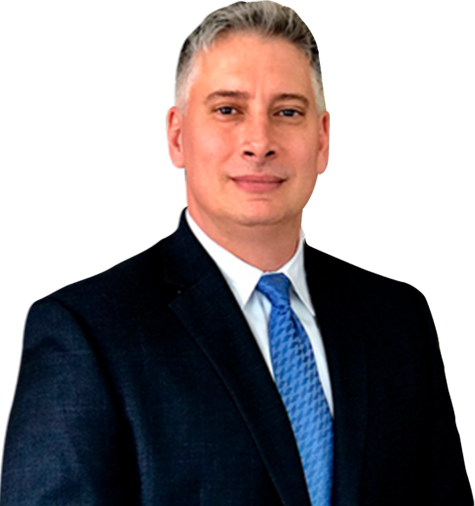 Attorney
Joseph A. Lombardo
Paralegal
Trusted Paralegal offering extensive legal skill set, proficiency in managing large caseloads and capacity to meet deadlines. Collects, organizes, analyzes, and disseminates significant amounts of information with attention to detail and accuracy. Excels at legal research and overcoming constant challenges. Well-versed in drafting briefs, legal memorandums, motions, and correspondence. Collaborative team player comfortable working independently and accepting high degree of unsupervised responsibility. Recognized for quickly mastering new tasks and working well under pressure.
Skills
Legal Research
Case Summaries
Trial Preparation Assistance
Correspondence and Legal Forms Drafting
Civil Litigation
Experience
Paralegal, Lombardo Law Group, LLC
Haddonfield, NJ, August 2021-Present
Responsible for direct contact with clients, prospective clients, court staff, opposing attorneys and their staff
Manage all active case files for the family, criminal, and municipal matters of the Lombardo Law Group practice
Draft routine and complex correspondence, write and prepare briefs, complaints, motions, proposed court orders, martial settlement agreements, and memorandums
Conduct legal research with respect to state statutes, federal law, and relevant case law
Assist attorney with preparation for family court, criminal court, and municipal court hearings and trials
Manage attorney calendar, hearing, and trial schedule.
Paralegal, VOCE f/k/a Family Design Resources (Delaware County Children and Youth Services)
Upper Darby, PA, October 2017-August 2021
Collaborated directly with child welfare social workers to obtain the necessary case information needed to draft legal documents for solicitor review, including adjudication petitions, permanency review orders, emergency protective custody petitions, and motions to relocate children in foster care
Conducted diligent searches on parents who have not provided contact information or participated in their child(ren)'s dependency matter
Participated in county court dependency hearings and pre-hearing conferences
Facilitated and/or trained colleagues on approved Legal Service Initiative training topics
Supported County best practices by researching statutes and legal precedents with respect to state and federal child welfare law
Addressed barriers within the legal process that delay permanency for a child in the child welfare system.
Paralegal, Martha E. Von Rosenstiel, PC (closed)
Secane, PA, August 2008-April 2017
Prepared files to proceed to sheriff sale by reviewing all filed documents and pleadings completed since the inception of the residential mortgage foreclosure action
Drafted complaints, motions for special service, motions for sheriff sale postponements, and other various legal documents, including petitions, proposed orders and stipulations
Conducted diligent searches to locate Defendants in order to serve them with the proper mortgage foreclosure notices and pleadings
Processed sheriff sale postponements imposed by client requests, opposing counsel motions, and Defendant bankruptcy filings
Acted as a liaison between the Defendant(s) and the client, the Plaintiff, via phone, fax, online client systems and email
Retained daily communication with the client regarding case progress via phone, email and online client systems.
Education and Training
Bachelor of Arts, Psychology, Chestnut Hill College, Philadelphia PA May 2007
Practice Areas
Case Results
The Personal Injury Trial attorneys of Lombardo Law Group, LLC have recovered 10s of Millions for accident victims over their careers
Client Testimonials

"Joe is a top-notch attorney who zealously represents his clients with intelligence, compassion and integrity. A great resource and team player, I wholeheartedly recommend Joe Lombardo." – Joseph U.